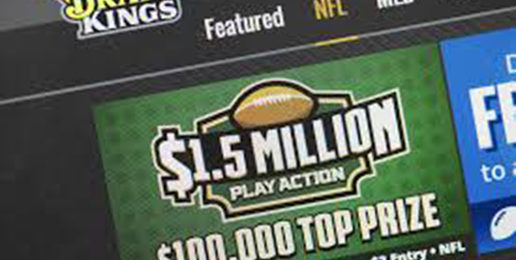 State Rep. Zalewski Files Bill to Legalize Internet Sports Gambling
House Bill 4323, introduced by State Representative Michael Zalewski (D-Riverside), creates the Fantasy Contests Act.  This proposal would legalize Internet Sports gambling for anyone 18 and older.  The language is very vague about the number of entries that could be submitted by a single player or how individuals could restrict themselves from entering a "fantasy contest".  Violations of the Act would result in a civil penalty of no more than $1,000 for each violation.  (Read the bill HERE.)
State Rep. Zalewski's  proposal comes a week after DraftKings and FanDuel hired lobbyists to represent their interests in Springfield. And, it comes just days after the Illinois Gaming Board said it was reviewing whether the games are allowed.
In Nevada, regulators announced earlier this month that the two big fantasy sports operations were gambling operations that need a license to operate there.
Zalewski said the proposal is likely to be discussed in next spring's legislative session.  Read more
The Chicago Sun-Times reported:
Both of the two major companies involved have responded to Zalewski's bill, but in a surprisingly upbeat way. In a statement, FanDuel said they welcome the opportunity to work with Zalewski and DraftKings said the legislation is "a reasonable and measured step toward oversight of fantasy sports."
The Wall Street Journal reported:
The move comes as daily-fantasy companies face growing questions over the legality of their business model. Earlier this month, gaming regulators in Nevada ordered FanDuel and DraftKings Inc., the two largest operators in the industry by far, to cease operations in the state. The New York Attorney General's office has asked both companies for a raft  of internal data and their policies to prevent fraud.
Five states-Arizona, Iowa, Louisiana, Montana and Washington-have made the practice illegal.   (Read more HERE.)
The pressure on daily fantasy sports continues to grow amid reports that a prosecutor in the U. S. Attorney's office in Tampa, Florida has issued a subpoena to the industry's main trade association, Illinois-based Fantasy Sports Trade Association's board meeting minutes.   (Read more Here.)
TAKE ACTION: Contact your state representative to ask him/her to vote against any proposals to expand gambling to the Internet.  Call the Capitol switchboard at (217) 782-2000 and ask to speak to your state representative's office.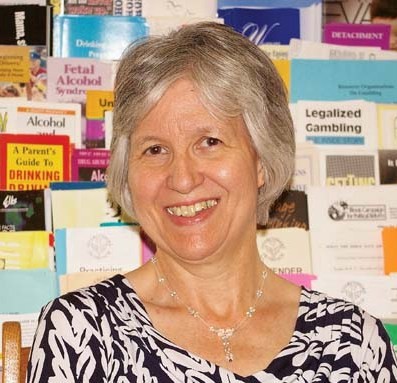 Illinois Church Action on Alcohol & Addiction Problems
, which is also known as ILCAAAP.  The Mission of ILCAAAP is to open doors to freedom from addictive behavior for individuals and families in Illinois through public information, education, and legislation.  Bedell has worked for ILCAAAP since 1990 and became executive director in 1994. Anita is a graduate of Illinois State University with a B.S. in Business Education.  Bedell did her graduate work in Human Development Counseling at Sangamon State University — now the University of Illinois at Springfield (UIS).  Bedell...