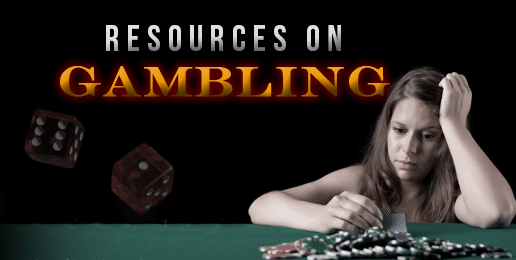 Resources on the Harms of Gambling
In an effort to bring more government revenue, lawmakers are constantly looking for ways to exploit its own constituents and expand gambling throughout the state. Yet Illinois already has 10 casinos, 6 horse tracks,16,600 plus video slot machines and Lottery terminals in our local neighborhoods. Such policies are having devastating consequences on our communities.
View the resources below for statistics and research on the harms of gambling.
Quick Hits
Tax revenue gained from casinos is miserably overshadowed by the implicit social costs that legalized gambling brings to the community such as bankruptcy, divorce, and worker productivity. Economist Earl Grinols' calculations show that social costs outweigh benefits by a factor of $190 to $34, or 5.6 to 1.
Casinos cause an increase the number of suicides in a community. In Gulfport, Mississippi, suicides increased by 213% (from 24 to 75) in the first two years after casinos arrived. In neighboring Biloxi, suicide attempts jumped by 1,000% (from 6 to 66) in the first year alone.
Gambling addiction rates double within a 50 mile radius of a casino.
Legalized gambling increases crime. A U.S. News & World Report analysis found average national crime rates in casino communities to be 84% higher than communities without
casinos.
Increases family problems. A nationwide survey of divorced adults found that "2 million adults identified a spouse's gambling as a significant factor in their prior divorce.
Resources
Gambling: A Bad Deal for Illinois
Video Lottery Terminals & Electronic Gaming Devices
A Good Way to Wreck a Local Economies: Build Casinos
Detroit Casinos Serve as Example for Illinois
Why South Carolina Killed Its Gaming Industry
John Kindt: State's best bet would be to phase out gambling
TAKE ACTION:  Encourage your state lawmakers to reject any bill that expands gambling in the Land of Lincoln.