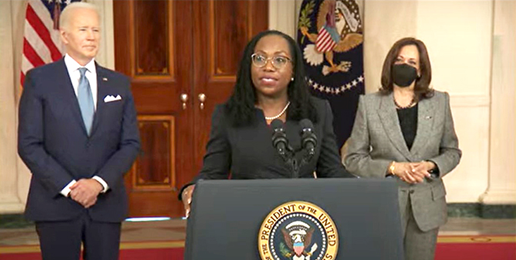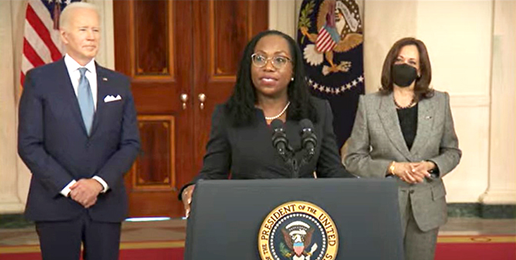 Who Is SCOTUS Nominee Ketanji Brown Jackson?
On January 26th, various news outlets reported that U.S. Supreme Court Justice Stephen Breyer, who was appointed in 1994, planned to announce his retirement. This announcement was followed by multiple reports suggesting that Justice Breyer may have been ushered out by political activists/strategists within the Democratic Party. One report by FoxNews.com claimed that "groups such as Black Lives Matter and Women's March launched an effort calling for the justice's retirement."
With the midterm elections just eight months away and a "red wave" predicted, time was of the essence. U.S. Senate Democrats could not afford to wait to fill the seat occupied by the oldest liberal member of the Court, even if that meant ushering Breyer out before he was ready to go.
Last Friday, President Joe Biden nominated federal appeals court Judge Ketanji Brown Jackson to fill Breyer's seat. According to background information provided by the White House, Judge Jackson, who currently serves as a judge on the U.S. Court of Appeals for the D.C. Circuit, was born in Washington, D.C. and grew up in Miami, Florida. She earned a BA from Harvard University in 1993 (magna cum laude), and then attended Harvard Law School, graduating cum laude in 1996. Judge Jackson clerked for a variety of judges after earning her JD, and in 1999 clerked for Justice Breyer. She worked in private practice and then as a public defender.
President Barack Obama nominated Judge Jackson as vice chair of the U.S. Sentencing Commission in 2009. She was confirmed unanimously for that position by the U.S. Senate in 2010 and served there until she was nominated by President Obama for a position on the U.S. District Court for the District of Columbia. She was again confirmed by the U.S. Senate in 2013. Judge Jackson served on the District Court until 2021, when President Joe Biden nominated her for the U.S. Court of Appeals for the D.C. Circuit. The U.S. Senate again confirmed her appointment in 2021 by a 53-44 vote with three Republicans joining all 50 Democrats voting "yea:" Lindsey Graham of South Carolina, Susan Collins of Maine, and Lisa Murkowski of Alaska.
Judge Jackson is currently visiting Senators as she begins the interview process for the U.S. Supreme Court. The U.S. Senate Judiciary Committee will commence confirmation hearings. If she is confirmed by the U.S. Senate, Judge Jackson would be the second youngest justice on the court—behind Justice Amy Coney Barrett—and the first Black woman to serve as a U.S. Supreme Court Justice. Of course, President Biden publicly and proudly announced to the nation that the race and gender of his nominee were pre-qualifying conditions for his consideration. (White males need not apply.)
So, what about her judicial philosophy about the U.S. Constitution, the sanctity of life and religious freedom? Well, according to an article by law professor Jonathan Turley,
What is most notable of the statements of support for Judge Jackson is how little is said about her judicial philosophy or approach to the law. The fact is that we have a comparably thin record of opinions in comparison to recent nominees. While she obviously has opinions as a district court judge, there are few opinions that shed light on her judicial philosophy. That is not surprising for a trial judge who issues hundreds of insular decisions on trial issues or outcomes. This is not about the years of experience on the bench, which I have repeatedly noted is a great strength in the nomination. It simply means that we have fewer opinions offering substantive insights into her approach to legal interpretation. The question is whether we will learn substantially more in this confirmation.
We can hope that the confirmation hearings for Judge Jackson, which are scheduled for March 21 through 24, will flesh out more about her views on key issues and her judicial philosophy.
Kelly Shackelford, President, CEO, and Chief Counsel for First Liberty Institute has a different perspective. He isn't waiting to sound the alarm:
In nominating Ketanji Brown Jackson, President Biden is selecting a judicial activist for the Supreme Court. Her record from the beginning of her career shows hostility to religious liberty, free speech, and other constitutional rights. The American people do not want a liberal extremist on the Supreme Court. If confirmed, Judge Jackson's judicial activism will place the constitutional rights of all Americans in jeopardy.
Other concerns about Judge Jackson's positions have been raised by our friends at Family Research Council and Family Policy Alliance.
---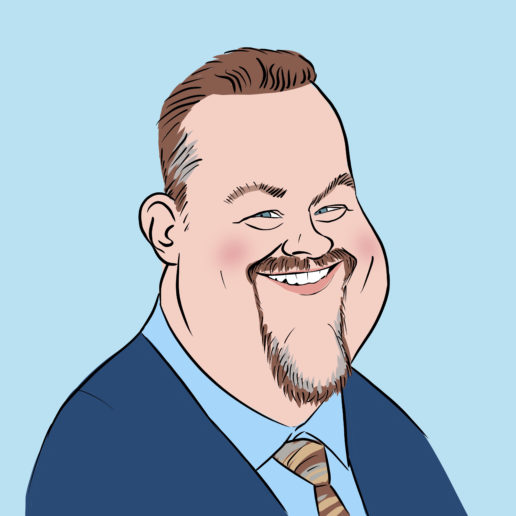 Illinois Family Action
(501c4). David has 30 years of experience in public policy and grass-roots activism that includes countless interviews for numerous radio, television, cable programs and newspaper articles on topics such as the sanctity of life, natural marriage, broadcast decency, sex education, marijuana, gambling, abortion, homosexuality, tax policy, drug decriminalization and pornography. He and his wife of 28 years are blessed to be the parents of eight children. They strongly believe that their first duty before God is to disciple their children in the Christian faith, and...
Related Articles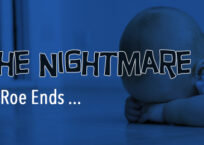 The Nightmare of Roe Ends, But Undoing the Damage Continues
IFI Prayer Team: Abortion, Justice, Life and Peace