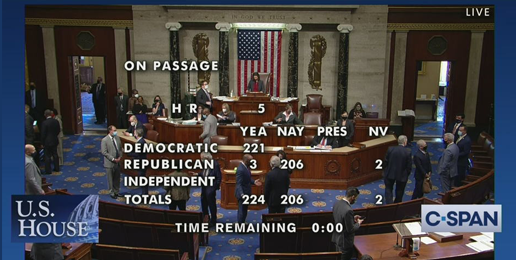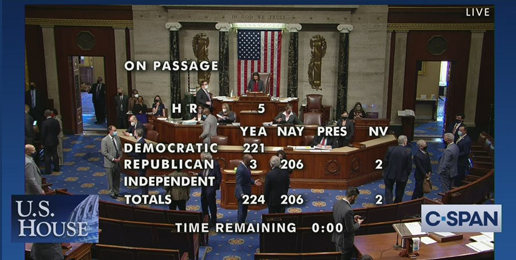 U.S. House Passes "In-Equality" Act
On Thursday afternoon (2/25/2021), the U.S. House of Representatives voted 224 to 206 to pass the so-called "Equality Act" (H.R. 5), which would enshrine "sexual orientation" (i.e., homosexuality) and "gender identity" (i.e., cross-sex identification) as legally protected classes in a myriad of federal laws. The vote fell along party lines, with only three Republicans (U.S. Reps. Brian Fitzpatrick of Pennsylvania, John Katko of New York, and Tom Reed of New York) voting with the Democratic majority, and two Republicans not voting.
Illinois' congressional delegation voted as expected. Republicans Mike Bost, Rodney Davis, Adam Kinzinger, Daren LaHood, and Mary Miller voted against H.R. 5.
Democrats Cheri Bustos, Sean Casten, Danny Davis, Bill Foster, Chuy Garcia, Robin Kelly, Raja Krishnamoorthi, Marie Newman, Mike Quigley, Bobby Rush, Jan Schakowsky, Brad Schneider, and Lauren Underwood voted in favor of H.R. 5.
Take ACTION:  The measure now proceeds to the U.S. Senate where the potential outcome remains uncertain. Click HERE to send a message to our U.S. Senators Dick Durbin and Tammy Duckworth to urge them to oppose the federal Equality Act (H.R. 5) which seeks to amend the Civil Rights Act of 1964 to include protections for an individual's perceived sex, "sexual orientation," or "gender identity."
To be clear, H.R. 5 would remove significant rights and opportunities from many in our communities:
People of faith who live and work consistently with their religious beliefs on marriage and human sexuality would be harmed. This includes medical professionals forced to participate in "gender transition" efforts, counselors banned from helping their clients, and religious employers (like Christian schools) forced to hire those who do not share their mission. The bill specifically takes away the religious protections we currently have under federal law.
Women and girls would be forced to compete in athletics on an unfair playing field with biological males.
School children and adults would have their privacy rights infringed upon by allowing sex-specific facilities (locker rooms, showers, bathrooms) to be used by the opposite biological sex.
Women's shelters would be forced to admit biological men.
Adoption agencies and other non-profit charities would be subjected to government shutdown and discrimination lawsuits for continuing to follow their mission.
Free speech would be censored by compelling policies for preferred pronoun use.
We believe every human being is created in the image and likeness of Almighty God, and therefore deserves to be treated with dignity and respect. Using the heavy hand of government, however, to force good people to deny biological realities and to compromise their religious convictions is not the answer.
Speak up now before it is too late.
To understand more about the widespread harms the passage of H.R. 5 would have on our nation, see IFI recent Action Alert and the host of helpful resources from our friends at Alliance Defending Freedom.
Read more:
U.S. House passes pro-abortion 'Equality Act' to write transgenderism into civil rights law (LifeSiteNews.com)
---
For up-to-the minute news, action alerts, coming events and more you can now sign up for IFI Text Alerts! Stay in the loop by texting "IFI" to 555888 or click here to enroll right away.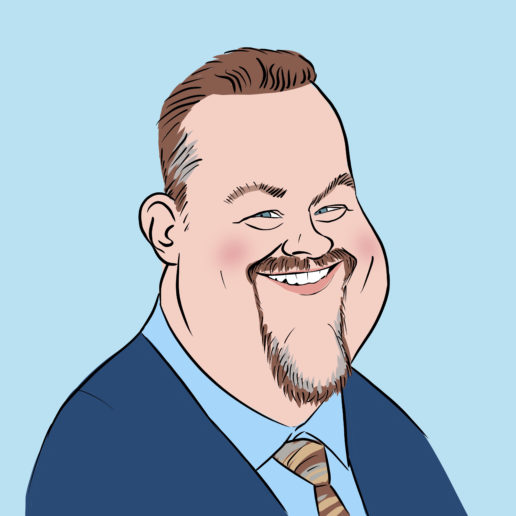 Illinois Family Action
(501c4). David has 30 years of experience in public policy and grass-roots activism that includes countless interviews for numerous radio, television, cable programs and newspaper articles on topics such as the sanctity of life, natural marriage, broadcast decency, sex education, marijuana, gambling, abortion, homosexuality, tax policy, drug decriminalization and pornography. He and his wife of 28 years are blessed to be the parents of eight children. They strongly believe that their first duty before God is to disciple their children in the Christian faith, and...
Related Articles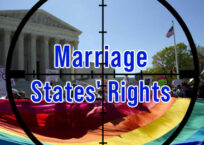 Democrats Have Marriage and States' Rights in Their Sights for Lame Duck Session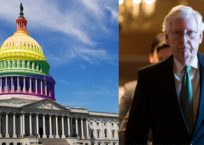 National and State Leaders' Letter to Leader McConnell on H.R. 8404