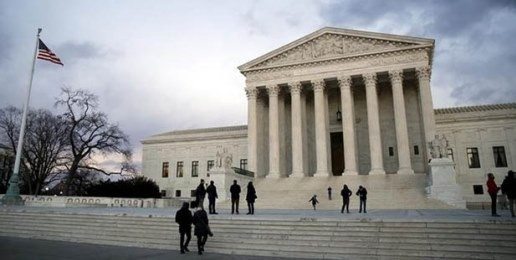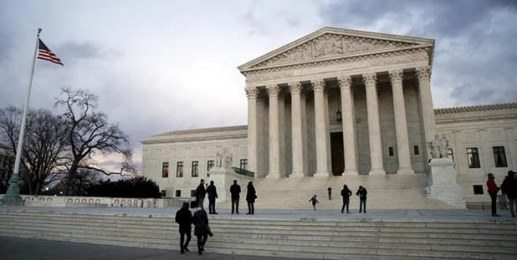 Three Upcoming U.S. Supreme Court Rulings Christians Should Know About
In what is already a controversial session due to the death of Justice Antonin Scalia, the U.S. Supreme Court will rule on many cases in the upcoming months that will have wide-reaching effects in American life. Here are three decisions that Christians should know about.
Health Standards: Protecting or Burdening Women?
Whole Women's Health v. Hellerstedt (formerly v. Cole) 
Pro-lifers across the country will want to pay close attention to this case arising out of Texas. In light of the haunting Kermit Gosnell story in 2013, the Texas state legislature enacted safety measures for abortion clinics. The law would require abortion clinics to adhere to the same standards as outpatient surgical centers and would require abortion clinics to have admitting privileges at a hospital within 30 miles in case health complications for the mother arise. If enforced, approximately three quarters of Texas abortion clinics now in operation would close.
Abortion advocates say this law violates the "undue burden" standard of Planned Parenthood v. Casey, a doctrine which says any law that places a substantial obstacle to abortion is unconstitutional. In contrast, Texas argues that these are commonsense health regulations and that women are not burdened because the remaining abortion facilities are within reasonable driving distances throughout the state.
The Fifth Circuit Court of Appeals upheld the Texas law saying that it is not the role of the judiciary to consider the extent a state's health laws have on restricting abortion access. The Supreme Court will now determine whether the Fifth Circuit properly used the "undue burden" standard in making its decision.
Of Nuns and Birth Control
What wins? Freedom of conscience or government interests? In Zubik v. Burwell, religious employers, such as Christian universities and Little Sisters of the Poor, are fighting Obamacare's HHS mandate which requires them to cover the costs of "all FDA-approved contraceptives," including abortion-inducing drugs, for their employees.
This may sound similar to last year's Hobby Lobby case where the Court ruled the government cannot force employers with longstanding religious beliefs to pay for coverage that violates their conscience. To comply with Hobby Lobby, the Obama administration created an exception for religious employers that excludes the objectionable content from their insurance plans.
However, the federal government is still forcing the employers' insurance companies and other third-party administrators to cover the costs of their employees who seek to obtain abortion pills. This means employers are still actively involved in providing drugs in their healthcare plans that violate their conscience.
The Court will weigh whether Obamacare's HHS mandate and its "accommodation" violate the Religious Freedom Restoration Act. The Court's decision will depend on whether the government can prove that this is the least restrictive way of advancing a compelling public interest.
A Separation between State and Playgrounds
Trinity Lutheran Church of Columbia v. Pauley
The state of Missouri prevented pre-school and daycare centers from using a government program that provides recycled tires for safer playground surfaces. The reason? The pre-school is run by a church. Missouri claims that allowing the program to serve a church-run daycare will violate the principle of separation of church and state.
The Court will determine whether excluding churches from an otherwise neutral government program constitutes a violation of the Free Exercise and Equal Protection Clauses.
---
This article was originally posted at Mauck & Baker, LLC.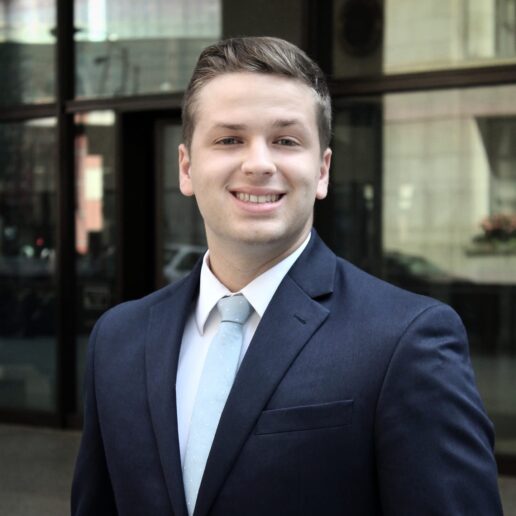 Related Articles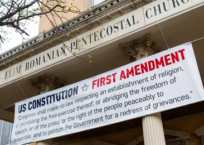 Elim Romanian Pentecostal Church v. Pritzker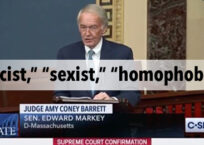 Originalism is Racist and Sexist, Claims Radical U.S. Senator