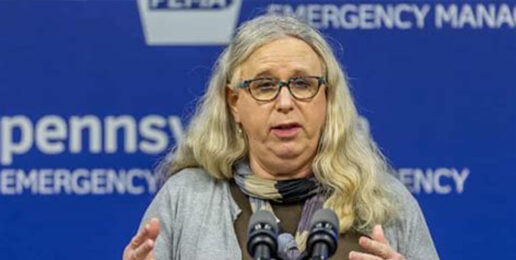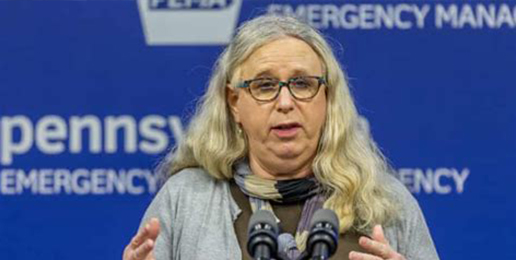 The Shape of Things to Come in the Biden/Never-Trumper Dystopia
Reading Time:
5
minutes
Good job, David French, Ed Stetzer, Christianity Today, Lincoln Project, and other assorted Never-Trumpers. The senile, morally corrupt President-Elect of the once great United States of America just nominated a delusional man with a cross-dressing fetish to be the Assistant Secretary of Health and Human Services. Now decent people won't be able to teach their young children about our president's Cabinet. With Dr. Richard "Rachel" Levine's appointment will come Big Brother's prohibition of "misgendering" Levine. In other words, Big Brother and his minions will command all Americans to mis-sex the burly Dr. Levine. Not gonna do it. Wouldn't be prudent.
Oh, but that's not all.
Biden has a plan to spread the leftist sexuality ideology within the United States and export it to infinity and beyond. Biden—the self-identifying Catholic—chooses to offend the God he claims to serve rather than offend the gods of homosexuality and "trans"-cultism he actually serves. In terrifying rebellion against God, Biden calls theologically orthodox biblical beliefs about homosexual acts "hatred," specifically identifying Mike Pence's beliefs as such.
Further, Biden says, "defeating" those beliefs "is an essential first step" in achieving the leftist goal of full societal approval of homosexuality, which he fallaciously calls "equality."
Biden has committed to passing the Equality Act, which has nothing to do with equality and everything to do with eradicating First Amendment protections of religious free exercise. Biden has said that through the Equality Act, he will force women's shelters to house biological men who pretend to be women. Those places where abused women and their children take refuge, often from abusive men, will under Biden, house men.
Biden has committed to reversing the ban on sexual passing in the military. In other words, female soldiers will be forced to bunk and shower with men who pretend to be women, and U.S. taxpayers will be forced to subsidize elective cosmetic procedures and ongoing cross-sex hormone-doping for delusional soldiers.
Biden has committed to forcing Christian adoption and foster care agencies to place children in the homes of homosexuals or lose access to all government funds. In other words, Biden will discriminate based on religion when funding adoption agencies.
Biden has promised that on his first day in office he will require all public schools to allow "trans"-identifying students to have full access to the restrooms, locker rooms, and sports of opposite-sex students. I'm sure that will go over well with Muslim parents.
We can't forget that Biden has promised to restore funding to America's abattoirs, Planned Parenthood. With Biden ensconced in the Oval Office, Christians from sea to shining sea will be forced to fund human slaughter. But at least now that the uncouth, boorish Trump is gone, Never-Trumpers will be able to sleep at night.
And this is just the tip of the cold, dark iceberg, Biden and Never-Trumpers kept hidden during the campaign.
Never-Trumpers, besotted with dreams of Downton Abbey's Lord Grantham (without the white skin, biological sex, or elitist title, of course) running for president, couldn't abide the coarse, abrasive, pugilistic Trump winning a second term, so they colluded with leftists to kneecap him.
Never mind that Joe Biden is an inveterate liar and plagiarist. Never mind that he inappropriately touches women. Never mind that he has been accused by Jill Biden's first husband of having an affair with her when Joe's wife was still alive and Jill Biden was still married. Never mind that he was accused of digitally raping a staffer years ago. Never mind that there is good evidence that Joe and his corrupt son and brother colluded to line their pockets with the filthy lucre of America's chief enemy. Never mind that with a straight but slightly confused face, he lied during election season, telling voters that he knew nothing about Hunter Biden's shady business dealings. To Never-Trumpers, Biden's plans to destroy America are trivialities to be ignored.
While facilitating the election of Joe Biden—a man who will enact policies that destroy the bodies, minds, and hearts of children—apparently has no bearing on our Christian witness, voting for Trump does—or so goes the argument of Ed Stetzer, dean and professor at Wheaton College and contributing editor at Christianity Today.
Stetzer thinks the dim view the world has of evangelicalism has everything to do with gullible, non-thinking, Trump-voting evangelicals. No mention of the hatred the world has for the word of God when it comes to homosexuality and sexual passing.
No mention either of the unconscionable cowardly silence of theologians and pastors who have said next to nothing as the world captured the hearts and minds of children in their own houses of worship and whose silence contributed to the spread of evil so dark and ugly that many evangelicals, when faced with the choice between Hillary Clinton and Donald Trump, believed rightly that Trump was better.
Trump offered hope to parents who didn't want their daughters sharing locker rooms with boys. He offered hope that Planned Parenthood would be defunded. He offered hope for a Supreme Court that would protect their religious liberty.
In Stetzer's myopic view, expressed in a USA Today editorial devoid of nuance, "far too many [evangelicals] failed to live up to their promise of speaking truth to power." Perhaps. But there are tens of thousands more evangelicals who voted for Trump than there are well-known evangelicals who had access to Trump to speak truth to power, and Stetzer lumps them all together.
What about the well-known evangelicals who have had opportunities for decades to speak truth to power about the poisonous, enslaving "LGBTQ" ideology and have said nothing either to the powerful or publicly. How does Stetzer think the world—whose opinion he seems to care so much about—would think about evangelicalism if every well-known evangelical spoke truth to power publicly about the "trans"-ideology and homosexuality?
Has Stetzer considered that maybe evangelicals wouldn't have been so attracted to Trump's muscular rhetoric, if evangelical leaders had not been speaking in such emasculated tones for so many years?
Maybe Stetzer doesn't know any, but there are scores of evangelicals who see with clarity Trump's flaws and who worship no political (or evangelical) leader. Those evangelicals were careful to distinguish between Trump the man and the policies of his administration. Given a choice between a corrupt man with terrible policies and a corrupt man with better policies, they chose the latter.
The dark shape of things to come
The 1619 Project has changed the date of America's founding. All summer, Orwellian monsters—also known as Biden voters—rampaged through our cities, tearing down statutes and demanding that buildings and streets be renamed and artwork replaced. Birth certificates are now legally falsified to indicate a biological male was identified at the time of his birth as female. Birth certificates will now identify a biological woman who was impregnated by a biological man and birthed a baby as the "father." Within a nanosecond after the announcement by a Hollywood starlet at age 33 that she will henceforth pretend she's a man, the Internet was scrubbed of any past references to her by female pronouns. Her history was erased.
In the novel 1984, George Orwell wrote,
Every record has been destroyed or falsified, every book has been rewritten, every picture has been repainted, every statue and street renamed, every date has been altered. And that process is continuing day by day and minute by minute. History has stopped. Nothing exists except an endless present in which the Party is always right.
As I wrote several weeks ago, "Leftists See Orwell's Novel 1984 As a Blueprint for Progress."
So, tell me again, Mr. French, Mr. Stetzer, and Christianity Today, how exactly does facilitating the election of the patently corrupt Biden who heartily endorses sexual perversion, religious persecution, human slaughter, and the erasure of history enhance the witness of theologically orthodox Christians?
Listen to this article read by Laurie:
---
Please pray for our state and nation and especially for our newly inaugurated officials in Springfield and Washington D.C.  
PLEASE also consider a financial gift to IFI to sustain our work. For almost 30 years now, we have worked diligently to  fulfill our mission to "boldly bring a biblical perspective to public policy" in the state of Illinois.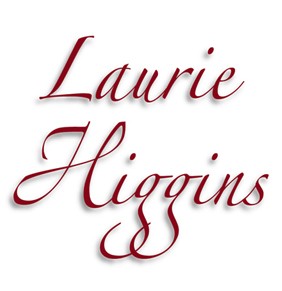 Related Articles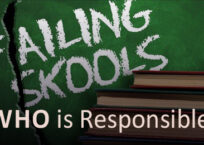 Who is Responsible?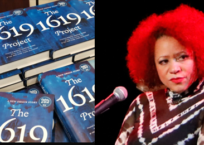 1619 Project Author Gets Historical Facts Wrong