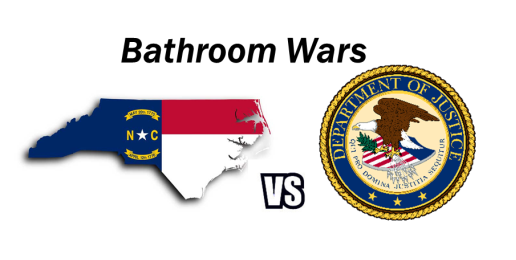 Stunning Announcement from Attorney General Lynch on NC Law
There was good news from North Carolina Monday morning, when Governor Pat McCory announced North Carolina would be suing the Department of Justice (DOJ). That news was followed by bad news from the Department of Justice, announced in a stunning statement from Attorney General Loretta Lynch, who compares those who believe that restrooms should correspond to sex to racists who supported separate restrooms, restaurants, drinking fountains, schools, libraries, and parks for blacks and whites.
Here is an excerpt from the ignorant, bigoted, and demagogic statement from Lynch:
Today, we are filing a federal civil rights lawsuit against the state of North Carolina, Governor Pat McCrory, the North Carolina Department of Public Safety and the University of North Carolina….
This action is about….the dignity and respect we accord our fellow citizens and the laws that we… have enacted to protect them–indeed, to protect all of us. And it's about the founding ideals that have led this country–haltingly but inexorably–in the direction of fairness, inclusion and equality for all Americans.
This is not the first time that we have seen discriminatory responses to historic moments of progress for our nation. We saw it in the Jim Crow laws that followed the Emancipation Proclamation. We saw it in fierce and widespread resistance to Brown v. Board of Education…. Some of these responses reflect a recognizably human fear of the unknown, and a discomfort with the uncertainty of change….This is a time to summon our national virtues of inclusivity, diversity, compassion and open-mindedness. What we must not do–what we must never do–is turn on our neighbors, our family members, our fellow Americans, for something they cannot control, and deny what makes them human. This is why none of us can stand by when a state enters the business of legislating identity and insists that a person pretend to be something they are not, or invents a problem that doesn't exist as a pretext for discrimination and harassment.
…This law provides no benefit to society–all it does is harm innocent Americans.
Instead of turning away from our neighbors, our friends, our colleagues, let us instead learn from our history….[S]tate-sanctioned discrimination never looks good in hindsight. It was not so very long ago that states, including North Carolina, had signs above restrooms, water fountains and on public accommodations keeping people out based upon a distinction without a difference….Let us not act out of fear and misunderstanding….
Let me also speak directly to the transgender community itself. Some of you have lived freely for decades. Others of you are still wondering how you can possibly live the lives you were born to lead….[T]he Department of Justice and the entire Obama Administration wants you to know that ….history is on your side.
Just a few thoughts about her remarkable piece of sloppy and insulting thinking:
Lynch's pernicious comparison of Americans who believe that objective, immutable sex matters and is the source of feelings of modesty and the desire for privacy to hateful, ignorant bigots is both morally indefensible and intellectually vacuous.
Neither inclusivity, fairness, equality, diversity, compassion, open-mindedness, dignity, nor respect requires humans to ignore the objective, immutable sex of others. None of these qualities requires humans to treat objective, immutable sex as if it has no meaning. None of these requires women to share restrooms, changing areas, or showers with persons of the opposite sex. None of these requires Americans to make restrooms, changing areas, and locker rooms co-ed. None of these requires Americans to accept the view that restrooms should correspond to the feelings of people about their sex rather than their sex.
Equality demands that we treat like things alike. It does not require us to treat unlike things as if they are alike. Men and women are substantively different as even gender-dysphoric persons and homosexuals acknowledge.
Lynch urges Americans not to "turn" on friends, neighbors, and colleagues for "something they cannot control." In her view, requiring restrooms to correspond to objective sex constitutes "turning" on gender-dysphoric persons. Does Lynch apply that odd principle consistently? Does she believe that a compassionate society must accommodate all behaviors impelled by powerful, persistent, unchosen, and seemingly intractable feelings, including those feelings that deny objective reality? Being loving and welcoming does not require women to share restrooms with objectively male neighbors, friends, and colleagues or vice versa. In fact, a case can be made that it is profoundly unloving to facilitate a desire to be the opposite sex.
Lynch asserts that not allowing men in women's restrooms is tantamount to denying "what makes them human." Her claim is based on an arguable assumption about what makes a person human, which seems to stand far outside her professional bailiwick. Many would argue that physical embodiment as male or female is central to humanness—indeed, more central than feelings about physical embodiment.
Lynch rightly states that separate facilities for blacks and whites were based on a "distinction without a difference," implying that the difference between men and women is similarly insubstantial. This statement reveals a profound ignorance. Blacks and whites are distinct by virtue of their skin color, which is, indeed, a distinction without a difference. But men and women are substantively and significantly different. They're so different, in fact, that gender-dysphoric men insist that they must use restrooms, changing areas, and showers with women only. If the difference between men and women constitutes a "distinction without a difference"—like the difference between blacks and whites—then why must gender-dysphoric men share private facilities with women only? Surely the differences between objectively male persons and objectively female persons are more significant than the differences between objectively male persons and objectively male persons who experience gender dysphoria.

If there is no more difference between men and women than there is between blacks and whites—as Lynch seems to think—then why not eliminate all single-sex restrooms, locker rooms, and dressing rooms everywhere? Why not allow all men and all women to use the same restrooms, locker rooms, dressing rooms, showers, and shelters? After all, blacks and whites do.
Since Lynch suggests that the unwillingness of women to share restrooms with gender-dysphoric men is evidence of fear, disrespect, misunderstanding, closemindedness, unfairness, lack of compassion, unjust regressive discrimination, and the denial of equality, how would she characterize the unwillingness of gender-dysphoric men to share restrooms with non-gender-dysphoric men?
How can Lynch possibly know that those who experience gender dysphoria were "born" to lead lives pretending to be the opposite sex? How can she possibly know with certainty that when there's mismatch between one's objective sex and one's feelings about his sex that the error rests with his healthy, normally functioning body?
America's founding ideals did not include a commitment to deny objective ontological distinctions that have profound meaning.
North Carolinians and Americans everywhere better not treat this issue like they have treated every other incremental advance of a sexual ideology corrosive to truth and thus to human flourishing. They better be prepared to fight this with every fiber of their objectively male and female beings.
---
---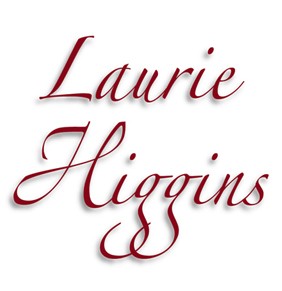 Related Articles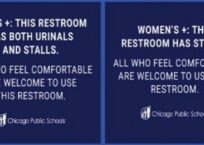 No More Single Sex Bathrooms in Chicago Public Schools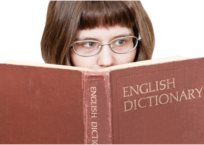 Words Matter