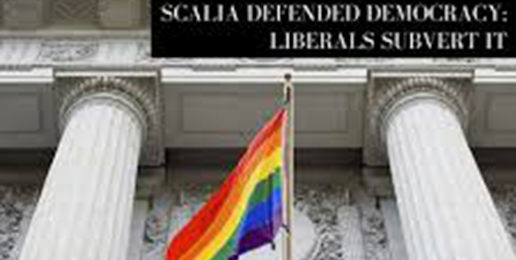 Scalia Defended Democracy, Liberals Subvert It
Reading Time:
4
minutes
Written by Frank Turek
"Well, there are many legitimate philosophies of judicial review," you say.
Not if you believe in democracy, or a representative republic. Only originalism, which insists on interpreting the Constitution by its original meaning, protects democratic rule. The people spoke when they originally passed the Constitution. And they can speak again through the amendment process.
But when justices take it upon themselves to amend the Constitution from the bench, then "we the people" no longer govern ourselves. We are, instead, governed by unelected justices who bypass democracy to impose their will on the rest of us.
"Oh, but the Constitution is a 'living' document!" say the liberals.
If it is, then we have no constitution at all. Why have a written constitution if justices can interpret it any way they want? Why have red lights if drivers are free at anytime to interpret them as green lights?
Actually, in one sense the Constitution is a living document, but not in the sense liberals advocate. The Constitution is "living" through the amendment process built into the document itself. It is not living through the whims of liberal justices.
"Ah, but the amendment process is too arduous," you say.
It's supposed to be arduous because changing the highest law of the land can have serious negative consequences. When the court unilaterally changes the Constitution, it not only subverts democracy, but it often moves important fences without considering why they were placed there in the first place. Their cavalier changing of abortion and marriage laws, for example, is killing or hurting millions of innocent children.
Moreover, the separation of powers created by our Constitution recognizes the fact that power tends to corrupt — another reason why no one branch should be able to unilaterally alter the law.
As Justice Scalia put it, "If you think aficionados of a living Constitution want to bring you flexibility, think again. You think the death penalty is a good idea? Persuade your fellow citizens to adopt it. You want a right to abortion? Persuade your fellow citizens and enact it. That's flexibility."
"Oh Frank," you say, "Scalia was so extreme. Why can't we take a moderate interpretation of the text?"
Justice Scalia had a brilliant response to that as well: "What is a moderate interpretation of the text? Halfway between what it really means and what you'd like it to mean?"
You want it to mean something else? You can change the meaning, as Justice Scalia observed, by convincing your fellow citizens at the ballot box!
In fact, that's how it's been for most of our country's history. To show you how much our country long-believed what Justice Scalia championed — that the people, not judges, are the legislators — consider the fact that even moral no-brainers, such as the right not be enslaved, and the rights of blacks and women to vote, were enshrined in the Constitution by the amendment process, not by judges legislating from the bench.
A hundred years ago, no judges thought that the Fourteenth Amendment granted women the right to vote. A Constitutional amendment had to be passed to recognize the right. Yet, today five justices think that the Fourteenth Amendment somehow grants a woman the right to marry another woman. (Newsflash: if the equal protection clause didn't guarantee a woman the right to vote when it was passed, it certainly doesn't guarantee her right to marry another woman today!)
If you're for so-called same-sex marriage (really genderless marriage), you might like the result of that decision. But you should be very afraid of the process by which that result was achieved. For if justices can evolve the Constitution according to their own whims, one day they might declare that your rights have "evolved" in a direction you don't like.
Consider the "right" to abortion invented in 1973. If you're a liberal, is that "right" subject to "evolution"? What if a judge comes along one day and declares that the U.S. Constitution has "evolved" to guarantee the unborn a right to life. Would you accept that idea of constitutional evolution?
And what's to stop liberal justices from unilaterally "evolving" the Bill of Rights, so your rights to free speech, religion, association, and to bear arms are diminished? The only way to stop them is to put more Justice Scalia's on the court. Indeed, only originalist judges should be confirmed on the Court. After all, you don't need to worry about losing your freedoms to a judge's political preferences if he is an originalist because his political preferences have nothing to do with his job!  On the other hand, liberals are not committed to the defending the Constitution; they are committed to inserting their own "reasoned judgment" into the Constitution.
A liberal Supreme Court is not only a threat to democracy; it's a threat to stability. If we don't respect the rule of law, we will slip further into a state of corruption and instability common in so many other countries, where people rule by intimidation and political paybacks rather than adherence to the law as written. To maintain America we must respect the process by which we make, interpret and apply law.
Antonin Scalia consistently did that, even ruling against his own policy preferences when the law demanded he do so. He was a witty, winsome, articulate and unwavering defender of the most American of ideals — that we have the right to govern ourselves.
Please pray for his family. And pray for our freedoms that have become less secure with his passing.
---
This article was originally posted at ChristianPost.com
Related Articles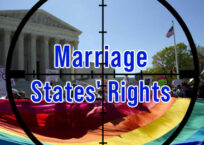 Democrats Have Marriage and States' Rights in Their Sights for Lame Duck Session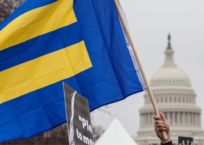 Unprincipled Republicans Vote FOR the Disrespect for Marriage Act