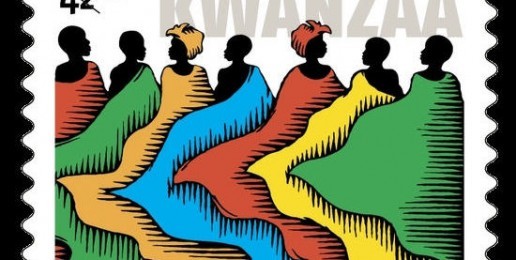 The Truth About Kwanzaa
Kwanzaa, the holiday ostensibly celebrating black history and culture, runs from Dec. 26-Jan. 1. While this relatively new holiday is honored even in some of our public schools, the origin of Kwanzaa is rarely shared with students. If schools were really concerned with education and truth, they would share the following information (all links to following quoted information are provided at the end of article):
[Kwanzaa] was created by Maulana Karenga [born Ronald McKinley Everett] and was first celebrated in 1966-1967…Maulana Karenga of the [Black nationalist] US Organization created Kwanzaa in 1966 as the first specifically African American holiday. Karenga said his goal was to "give Blacks an alternative to the existing holiday and give Blacks an opportunity to celebrate themselves and history, rather than simply imitate the practice of the dominant society."

During the early years of Kwanzaa, Karenga said that it was meant to be an alternative to Christmas, that Jesus was psychotic, and that Christianity was a white religion that black people should shun. However, as Kwanzaa gained mainstream adherents, Karenga altered his position so that practicing Christians would not be alienated, then stating in the 1997 Kwanzaa: A Celebration of Family, Community, and Culture, "Kwanzaa was not created to give people an alternative to their own religion or religious holiday."

In 1971, Karenga "was sentenced to one to ten years in prison on counts of felonious assault and false imprisonment". One of the victims gave testimony of how Karenga and other men tortured her and another woman. The woman claimed to have been stripped and beaten with an electrical cord. Karenga's former wife, Brenda Lorraine Karenga, testified that he sat on the other woman's stomach while another man forced water into her mouth through a hose.

A May 14, 1971, article in the Los Angeles Times described the testimony of one of the women:

Deborah Jones, who once was given the Swahili title of an African queen, said she and Gail Davis were whipped with an electrical cord and beaten with a karate baton after being ordered to remove their clothes. She testified that a hot soldering iron was placed in Miss Davis' mouth and placed against Miss Davis' face and that one of her own big toes was tightened in a vise. Karenga, head of US, also put detergent and running hoses in their mouths, she said. They also were hit on the heads with toasters.

Karenga explained his actions by saying that one of the women he had tortured had attempted to assassinate him, but he had no evidence.
It's not just Karenga's background that's troubling, it's his beliefs as well. Bryan Weynand & James Heilpern explain that "Hidden in Karenga's Seven Principles [of Kwanzaa], each of which is masked by a Swahili label, are his blatantly Marxist and secular views."
Karenga is currently the Chair of the Department of Africana Studies at California State University in Long Beach.
More information is available HERE, HERE, and HERE.