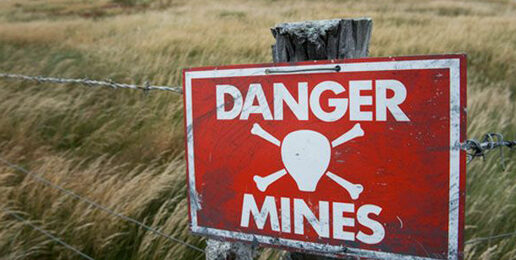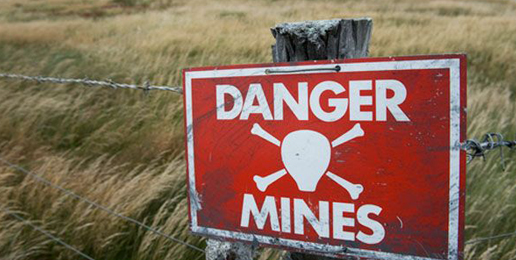 The Left's Minefield for America's Youth
Reading Time:
7
minutes
With the vast number of books, movies, and songs written commiserating the consequences of bad choices (which would include most every Country and Western song written), one would think that young Americans would not need to be told to think carefully about their choices in life.  A popular British band sang, "You Can't Always Get What You Want" not that long ago, but America's youth apparently never got the memo!  They are being led down the primrose lane to danger and destruction as lambs to slaughter, being told they can live however they wish and suffer no ill consequences. It is, I suppose, another example of human nature's "it'll never happen to me" mentality!
The ignorance of the young regarding important life matters is tragic.  It is a fundamental of science that "for every action there is an equal and opposite reaction."  This law is not confined to steel balls suspended in a Newton's Cradle gadget.  It affects everything we do; from the food we eat to the words we use with each other.  And we are fools indeed if we believe that we can make major life decisions recklessly without suffering any consequences!  It is as certain as the sun rising every morning that the pain and suffering of America's youth right now is largely the result of their being told they can do whatever they want and that they should not let anyone tell them what they can and cannot do.
Studying predators' ability to camouflage themselves in their search for dinner is most instructive.  From tiny spiders blending in with their environment, to lions hiding in grass of the same color as their fur, to human hunters who create sophisticated ways to hide from their game, we all understand the purpose of camouflage.  It generally works to the detriment of the prey.  We may joke about the smooth salesman who talks you into buying a car you can't afford, but the "sales job" being foisted upon America's youth is not about their money.  It may well cost them their lives!  It has already cost the lives of millions of unborn babies; and those who are behind this sales pitch have no more regard for your 10-year-old than they do for the baby in your womb!
The words "con job" or "scam" are too kind to be applied to what the Left is doing to America's children and youth. If another country was destroying our children as the Left is, we would consider it an act of war; yet the prevailing message of cultural leaders and the Media is that the Left, and only the Left, really cares.  American children are plagued by depression, suicide, drug use, violence, and murder as never before in our history but are given no tools with which to deal with their suffering.  The Left has preached for 60 years that there is no God, no truth, no right or wrong, and that people can do as they want sexually without consequences.  So, young people do as one would expect them to do when given such a green light, only to find themselves overwhelmed with trouble and pain they cannot understand or resolve.  Then to add insult to injury the Left gets filthy rich off the misery they have created by legalizing more drugs and selling abortions to kill the babies the nation's children have produced.
How has this deception been so successful?  How has the Left been able to become wealthy and powerful off the very lives they have been exploiting and destroying?  Tragically, they have employed tactics the Bible has been warning mankind about for thousands of years, and largely by disconnecting America's youth from the Bible which, if known and followed, would have protected them from the tragedies they are now experiencing.
The Bible is Truth, and abundant research reveals that following its principles generally protects one from the dangers promulgated by the Left, similar to how a thorough knowledge of currency protects one against forgeries.  Christ said, "you shall know the truth and the truth shall set you free."  He is also personally called "Truth," meaning that He is the source of all that is true and is in perfect harmony with truth.  To turn one's back on truth leaves one with only lies to live by, and if the truth "sets you free," what will lies do?  For starters, look at America's youth and you will see.  They are slaves to destructive false narratives and addictive behaviors.  The fact that these lies are so hurtful and self-contradictory is lost on them as they have no standard by which to judge what is true, what is real, what is good or what is evil. They flounder along hoping that some new experience will make them happy, give them a reason to live, or fill the inexplicable void in their hearts.
They are told that there is no real meaning in life, and no purpose or consequences for their daily choices, yet they find they have pain, guilt, and confusion.  Told that their sexuality is nothing more than a "bodily function" to be experienced and experimented with for their own pleasure, they do not understand why they feel dirty, used, and disconnected.  Confusing young people by offering them freedom, but giving them license, Leftists place these naïve children, as it were, in the cockpit of a plane flying through dense clouds and tell them to fly like birds!  But, when they crash and burn, it is always  someone else's fault.
Potentially sealing these young peoples' doom is the fact that the ones who have abused them have convinced them that Leftism, alone, is virtuous, and through lies and deception have isolated them from the Truth that would bring them life and peace.  Christianity is rarely considered by young people today because Leftists and scorners have maligned Christ and believers and have created inaccurate and damaging caricatures of the faith thus transforming the public perception of Christianity into a parody.  The majority of what the public now sees as Christianity has virtually no relationship whatever to genuine Christianity; but due to most true Christians' unwillingness to fight back, and the Left's near monopoly on messaging, millions have been fooled.
Thus, the nation which was founded by ". . . the People, of the United States," with a clear vision of self- sacrifice for the benefit of "(themselves and their) posterity," has become a nation of vultures, quite literally sacrificing children for adults' pleasures and prosperity.  On every hand innocent, vulnerable, and powerless children are victims of Leftist schemes.  Millions have died in the womb, and multitudes more are being groomed and exploited for adults' deviant pleasures through explicitly sexualized school curricula, and prurient events such as "drag queen story hours."  In the cases where state governments are awakening to the threats against women and children and institute protections, the predators lurk at the state borders, seeking to lure panicked women into their grasp with death-mobiles, specially equipped vans where young women facing a crisis pregnancy are offered the faux fix of a quick abortion.
It has been said that good people plant trees the shade of which they will not live long enough to enjoy. They simply live for others.  We now live in a day when the Left has managed to convince a large number of people, young and old, that selfishness and leeching off others is somehow virtuous!  The Bible warns, "Woe to those who call good, evil and evil, good."  We all know better but many are intimidated by the Leftists who sit so powerfully, calling "good" those who yield to their corrupt demands and "evil" all who resist.
And so, we are in what some are calling a "cold" civil war!  We are not competing against well-meaning but misinformed people, but against powerful, well-connected, and formidable adversaries who see children and the weak as prey to be devoured and the population in general as sheep to be shorn.   They display a disgusting elitism that has no place in America.  In their arrogance they consider themselves our superiors, while we exist for their pleasure.  This phenomenon is new to most Americans, but it was very familiar to America's Founders; and it is understood by those who have lived under Leftism across the globe.   We have no delusions about convincing the Leftists to abandon their wickedness, but we do hope, by God's grace, to warn the vulnerable so that they might escape.
The great hope of the elites is that through subterfuge and deceit they can gain the power necessary to wield the same control over Americans that President Xi has over the Chinese people, and Putin has over the Russians.  When we consider the incalculable harm they have already done to Americans, especially children, one can only imagine the destruction they would unleash if they were to gain absolute power.  They are not benefactors of America's youth, they are predators!
It is said that John Wycliffe wrote in his 1382 English translation of the Bible that the "Bible is for a government of the people, by the people, and for the people."  It is not an accident, then, that the first country in history to use biblical principles in formulating its constitution and laws, has provided the greatest individual liberties of any government ever created.   It is also not surprising that as the Bible has been gradually rejected over the last fifty years that the body politic has been flipped upside down.  Government officials now have the power and Individuals have become their prey.  What is evident is that the God of the Bible has a personal interest in individuals, and a critical view of mankind's governments.  In fact, He promises to one day destroy all human governments to establish His own!  (Know this, generally speaking, any human who seeks to overthrow his government is violating God's word (Rom. 13:1,2).  Genuine Christians will not be involved in destroying America's government.  God alone has the authority to do such).
In Ezekiel 34, God address the "Shepherds," the political and cultural leaders of Israel.   He says, "'Woe to the shepherds of Israel who feed themselves!  Should not the shepherds feed the flocks?  You eat the fat and cloth yourselves with the wool; you slaughter the fatlings, but you do not feed the flock.  The weak you have not strengthened, nor have you healed those who were sick, nor bound up the broken, nor brought back what was driven away, nor sought what was lost; but with force and cruelty you have ruled them. . . ." (34:2-4 NKJV).   Thus, we see the heart of God for children, and we see that godless political leaders haven't changed in three thousand years!  God declares Himself the Protector of the powerless, and He will avenge their abuse at the hands of the political and cultural elite.
Parents,  wake up and protect your children!  And you who abuse these young ones, understand this!  You will not escape the judgment of God!
---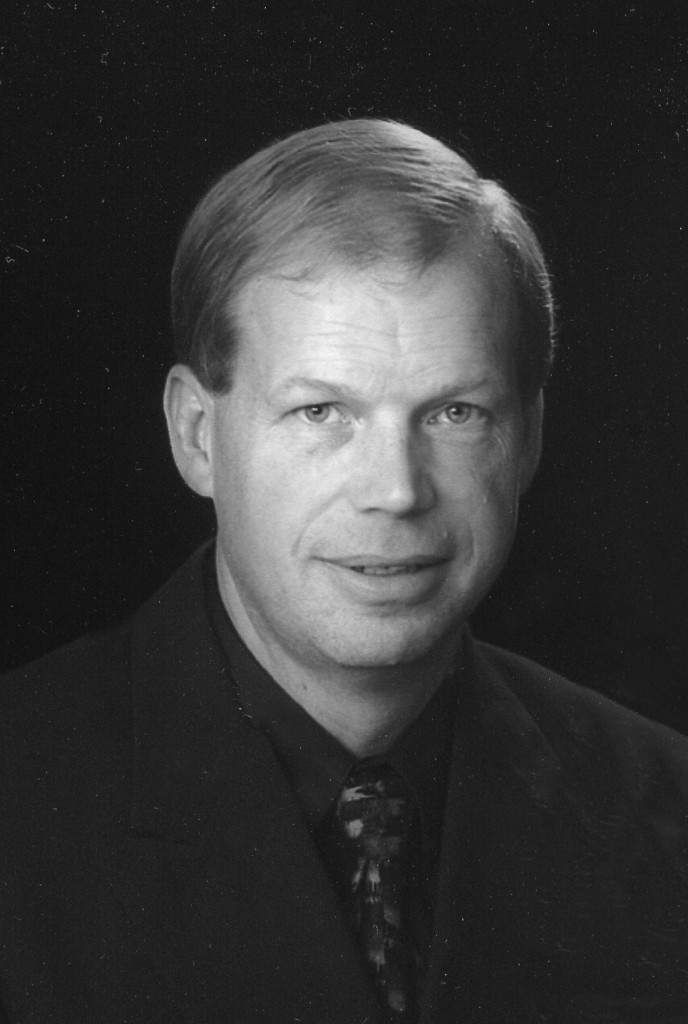 Parkwood Baptist Church
on the south side of Chicago. Pastor Anderson has faithfully pastored at
Parkwood Baptist Church
since September, 2000 until 2022. He received his Master of Divinity degree from Central Seminary. He and his wife Toni have seven children and 19 grandchildren. Pastor Anderson also serves on the board of directors for
Men for Christ
, an association that organizes annual weekend men's rallies in Minnesota, Wisconsin, Iowa, and Illinois on a rotating basis. For more information on these...
Related Articles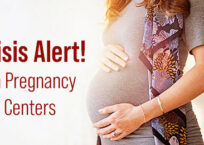 Abortion Cheerleaders in Springfield Determined to Shut Down Pregnancy Care Centers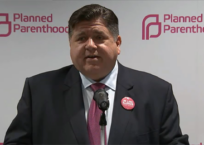 A Response To Pritzker's "Abortion Provider Appreciation Day"