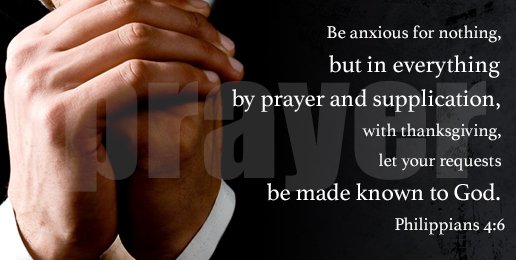 Comfort v. Chaos & Uncertainty
Written by John W. Mauck
Our nation is experiencing such political turmoil. Where can we find peace? In Messiah alone.
Fake news, alternative facts, secret investigations, "covfefes"—there is nothing new about the constant bombardment of news we receive all day, whether willingly or not.
When we hear about religious liberty laws, our ears should perk up. Right now our freedoms of expression, conscience, speech on the basis of religion are facing serious threats in Illinois and the across country. Though there have been victories, like this t-shirt printing shop in Kentucky and pastors in Illinois being able to counsel those with unwanted same-sex attraction, there is much that lies ahead for those of us bound to follow Jesus' teaching.
In John 16, Jesus is telling His disciples of His going away, but that the Holy Spirit will join them and that He will come back. The disciples are confused as Jesus tells them about the grief they will feel. Finally Jesus tells them in verse 33:
"I have told you these things, so that in me you may have peace. In this world you will have trouble. But take heart! I have overcome the world."
Grandiose? Not for the Son of God. He has already overcome the world! So even though things seem chaotic, we rest in His promise that the Holy Spirit is with us and that Christ will return. If HB 1785 is signed into law, He has already conquered the sin that would take place after the gender-preferred birth certificates become permissible. Though hard to imagine, He has already overcome whatever grief and anguish would take place should HB 40 be signed into law and taxpayers are forced to pay for abortions.
This doesn't mean we do not need to lobby, vote, preach, and call our government representatives and pray, but it does mean that there's peace available to us. As we consider the future of our freedom to live based on our God-given convictions, we may take comfort in that He is in control and has already taken care of us.
Specific Prayer Items:
Pray that there would be boldness for our pastors to preach the truth in love in sensitive cultural and legal areas.
Pray for the compete healing of U.S. Representative Steve Scalise (R-LA).
Pray that Illinois Governor Bruce Rauner will veto HB 40, the bill which will require taxpayers to pay for abortions, as it will soon arrive on his desk.
Pray for Illinois Bible College Association—a lawsuit waiting decision from the 7th Circuit Court of Appeals that will determine whether Bible colleges can award degrees to recognize its students' achievement in the area of religious study without government approval.
Pray that Governer Rauner will veto HB 1785, which allows an individual to change gender on their birth certificates. This would open doors to such chaos as male convicts legally claiming to be female and obtaining transfers to women's prisons.
Pray for the fiscal state of Illinois—nearly entering its third year without a budget.
A couple of our clients at Mauck & Baker:

World Outreach— Still in court after 10 years of legal battle with the city. This Chicago homeless shelter suffered damages when the City refused to allow it to house displaced Hurricane Katrina victims.
Affordable Recovery Housing—The City of Blue Island tried to force this Christian recovery center to shut down, including vacating its now 100+ residents. Although Blue Island's attempts were thwarted by court action, it is resisting paying for the legal fees of Affordable Recovery Housing. Unless ministries are allowed to recover legal fees they are often unable to obtain justice.
Thank you for being a prayer warrior alongside us!
---
John W. Mauck, an attorney for 40 years, is a founding partner at Mauck & Baker, LLC in Chicago. He is also an Allied Attorney with Alliance Defending Freedom. He received his BS from Yale and his Juris Doctor from the University of Chicago. He and his wife of forty years have four adult children. John is the author of the books Jesus in the Courtroom (Moody Publishers), and Paul on Trial (Thomas Nelson), which was a Christian Book Award Finalist.
Related Articles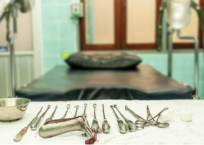 Parental Notification of Abortion on the Chopping Block?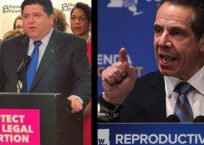 Illinois Governor Pritzker All In for Taxpayer-Funding of Abortion and Planned Parenthood