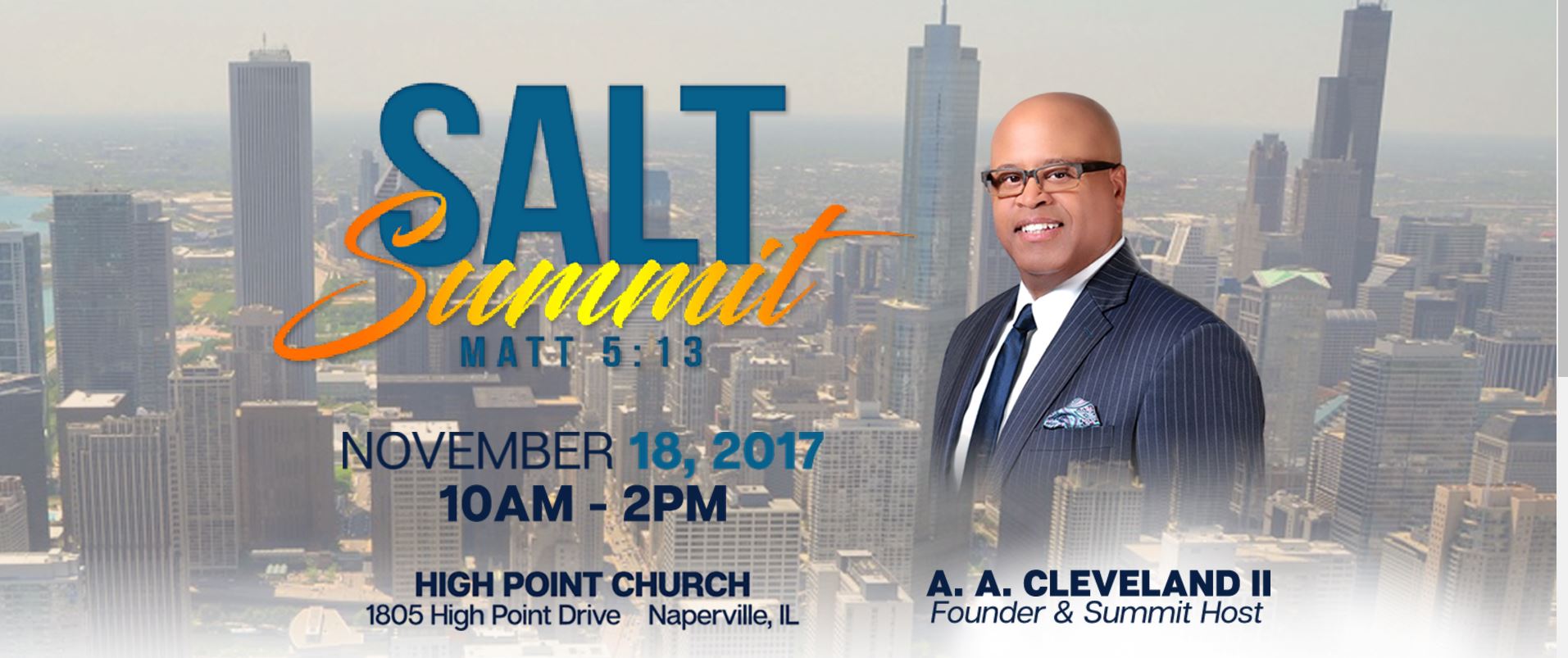 SALT Summit 2017
November 18, 2017 @ 10:00 AM
-
2:00 PM
SALT Summit is an event where the Body of Christ comes together to discuss and plan on how to deal with issues that facing our society, culture and nation. These are typically things that individual churches don't have time to address thourouly on Sundays. Leaders from all over the region are coming together to plan, pray and discuss Kingdom solutions to the worlds problems.
The purpose of SALT Summit is to develop a self-awareness within Christians that will cause him or her to seek to become a fully functional leader in multi-cultural environemnets. The SALT Summit seeks to equip the 21st century Christian leader with real-time tools that will create a heightened awareness of how cultural beliefs shape the world of politics, social justice, economics and cultural discourse.
We are ONE Church in Christ, let's work together!
Register at www.saltsummit.com