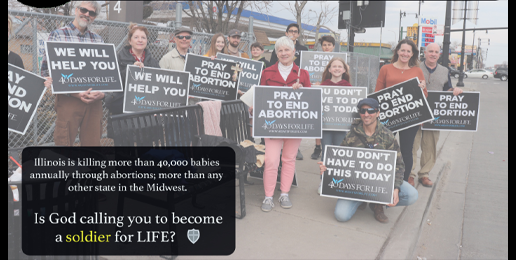 Boot Camp for LIFE Summit in Lake Zurich
August 13 @ 10:00 AM
-
2:00 PM
While the overturning of Roe is a great victory in the decades long battle to protect moms, dads, and of course babies, from the grips of the abortion industry, it represents only a battle victory, with a Great War raging on.
While the majority of Americans do sense that abortion represents a great straying of humanity, only a small percentage sense a personal obligation to act.
The Boot Camp for Life Summit is centered upon boldly clarifying this obligation and preparing those called by God to act, boldly and swiftly.  The Summit is a training event designed to help YOU determine how YOU can be an actual part of helping dismantle the heinous abortion industry in Illinois.
Pro-life leaders in Illinois will provide sidewalk counsel training, explain the legal ramifications of sidewalk activism, list resources that you can offer moms seeking abortions, and much more.