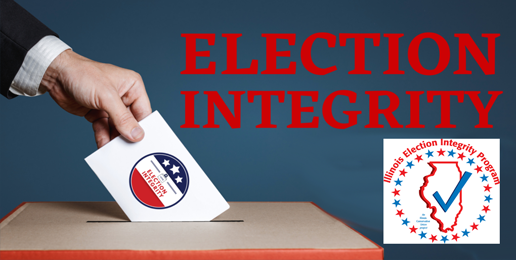 Guardians of the Vote in Springfield
August 16, 2022 @ 6:30 AM
-
8:30 PM
"Guardians of the Vote" Election Integrity Seminars
To date, over 2000 patriot activists have attended Illinois Conservative Union's "Guardians of the Vote" training. This seminar teaches real, substantive steps we can all take to improve the integrity of our elections. The program is based on over a decade of experience working on the frontlines of elections. It also incorporates The Virginia Model and Cleta Mitchell's "Citizen's Guide to Building an Election Integrity Infrastructure".
We cannot over-emphasize: the KEY to honest elections is to create local election integrity task forces in every county/election jurisdiction which hold local Election Authorities accountable to the law and to We the People. "Guardians of the Vote" teaches citizens how to set up and conduct these local task forces. Every week we work with the top Conservative election attorneys in the nation. As part of this national election integrity leaders working group, beginning in March of 2021 and leading up to election successes in November 2021, we helped The Virginia Coalition. We work closely with Cleta Mitchell and others. We have front row, first hand experience in building election integrity networks. As National Director for FreedomWorks Election Protection Initiative, Carol Davis (ICU Chairman) travels across the nation training groups to set up these programs. These programs WORK!
Upcoming "Guardians of the Vote" Seminar:
Tuesday, August 16, 2022, 6:30pm–8:30pm, in Springfield
PLEASE REGISTER IN ADVANCE. Call (217) 652-2188 to register.