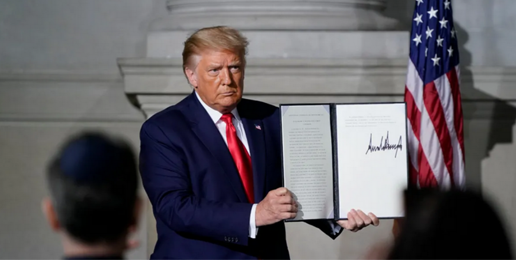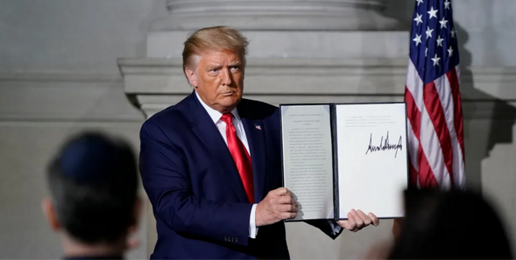 Liberals Howl When Trump Announces '1776 Commission'
Written by Dr. Everett Piper
On Thursday, Sept. 17, President Donald Trump signed a proclamation extolling our country's virtues and praising our Founding Fathers for their courage, wisdom, insight and sacrifice as they crafted a Constitution that would guard and guarantee life and liberty for all United States citizens.
In his corresponding speech, the president announced his intention to establish a "1776 Commission" aimed at encouraging our nation's public schools to teach the historical facts of our nation's founding.
Within seconds the progressive establishment completely lost its mind and went apoplectic.
American Federation of Teachers President Randi Weingarten bewailed, "It's disgusting. The president has no right …!"
White House correspondent and NBC and MSNBC contributor Yamiche Alcindor mocked the "loud applause" the president received for his educational priorities.
And New York Times journalist Nikole Hannah-Jones lamented, "The efforts by the president of the United States to use his powers to … dictate what schools can and cannot teach … should be deeply alarming … ."
Now one might wonder what exactly the president said about his priorities for this new commission that has the left so up in arms.
What did the president suggest that was so offensive?
Was it when he said he wanted to "encourage our educators to teach our children about the miracle of American history?"
Or maybe it was his admonition that "the only path to national unity is through our shared identity as Americans?"
Or perhaps it was when he suggested that "our youth [should] be taught to love America with all of their heart and all of their soul" and that "we [must] save this cherished inheritance for our children, for their children and for every generation to come?"
Or could it have been when he declared that he and the commission "embraced the vision of Martin Luther King where children are not judged by the color of their skin but by the content of their character?"
Or maybe it was when he contended that, "[We cannot] divide Americans by race in the service of political power?"
Or it might have been his invocation that, "we are here today to declare that we will never submit to tyranny. We will reclaim our history, and our country, for citizens of every race, color, religion, and creed?"
Or perchance it was his condemnation of those who seek to "silence dissent, to scare [others from] speaking the truth, and [who] bully [our children] into the abandonment of their values, their heritage and [our] very way of life?"
Or maybe it was his charge that "America's founding set in motion the unstoppable chain of events that abolished slavery, secured civil rights, defeated communism and fascism and built the most fair, equal and prosperous nation in human history?"
Or possibly it was when he implored that teaching our youth "concepts such as hard work, rational thinking, the importance of the nuclear family, and belief in God" are good things and not racially pejorative values?"
Yes, one does wonder what the Democrats find to be so outrageous in the president's call for our public schools to teach these simple truths.
Could it be that the answer is obvious?
Could it be that when one wants to "fundamentally transform" a culture and a country that the first step is to disparage its history?
Could it be that you must first deconstruct a nation's principles when your goal is to "redistribute" a nation's "power"?
Could it be that if your end game is "death to America," as the Democrats' favorite child, Black Lives Matter is now chanting in the streets, you must first kill the American dream in the minds of America's youth?
Russell Kirk once wrote, "Ignorance is a dangerous luxury." He went further,
"Many Americans are badly prepared for their task of defending their own convictions and interests and institutions … The propaganda of radical ideologues sometimes confuses and weakens the will and well intentions of Americans who lack any clear understanding of their nation's first principles. And in our age, good-natured ignorance is a luxury none of us can afford … We need to urgently recall to our minds the sound convictions that have sustained our civilization and our nation … If we ourselves are ignorant of those ideas and institutions which nurture our culture and our public liberty, then we will fall … ."
Could it be that the reason for the left's angst is that they understand Kirk's warning quite well?
Could it be that our president just struck at the very heart of their cause — the Democrats' desire for an "ideology of ignorance" and, thus, they are furious?
History tells us that Demosthenes pleaded, "In God's name, I beg you to think!" as he tried to awaken the confused and divided people of Athens to stand against the looming tyranny of Macedonia.
An "ideology of ignorance" or an educated, aware and "thinking" citizenry. Something to think about as you prepare for Nov. 3.
---
This article was originally published by The Washington Times. Dr. Everett Piper (dreverettpiper.com, @dreverettpiper) is a former university president and radio host. He is the author of "Not a Daycare: The Devastating Consequences of Abandoning Truth" (Regnery).
Related Articles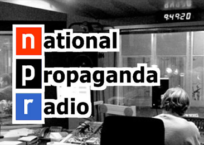 Tax-Funded Illinois Propagandists Slam 1776 Report's Honest History