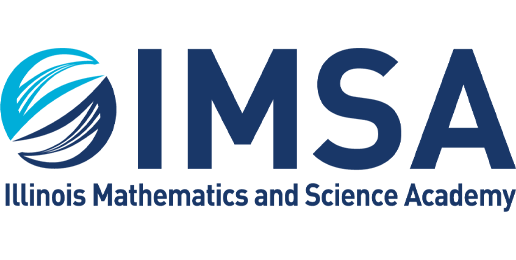 Critical Race Theory at Illinois Mathematics and Science Academy
Have you recently heard the scornful claims of "progressives" who assert that critical race theory (CRT) is absolutely, unequivocally not taught in public schools? Never, no way, no how. Have you heard the suspiciously uniform proclamations that CRT is an academic theory originating and taught exclusively in law schools? Well, take a gander at this upcoming course offered at the Illinois Mathematics and Science Academy—a public high school:
SESSION # 34 TITLE: Introduction to Critical Race Theory in Education Research

LENGTH: 60 minutes / Three Days DESCRIPTION The three-day session will cover an introduction to Critical Race Theory concepts, the utilization of CRT in the field of education, and research applications of CRT in K12 classrooms and districts. The first 60- minute session is mainly lecture with a brief discussion focused on the tenets of CRT and the field of education. The second 60-minute session has a brief lecture on CRT in education and research, followed by small and large group discussions connecting students' experiences with the CRT concepts and how they apply to the CRT framework. The final session will be students working in groups to design research questions and choose research methods using CRT as a theoretical framework. Students will create power points and share their 'research designs' with the group in the final 60-minute session. Students will be required to read journal articles and book chapters before the start of the session and during the 3-days of the course. Students will also have a small assignment outside the designated class time of the session to prepare for the group presentations.

SESSION GOALS

To familiarize students with Critical Race Theory concepts.

To familiarize students with CRT research applications in education.

STUDENT OUTCOMES

Students will be able to identify specific tenets of Critical Race Theory.

Students will be able to articulate different ways education researchers have used CRT to address education inequity in K12 classrooms and districts.

SESSION CATEGORIES

Academic – Session provides additional insight and inquiry into academic disciplines, Diversity, Equity, and Inclusion – Session promotes DEI values and perspectives.

PREREQUISITES

N/A

FACILITATOR(S)

Thandeka K. Chapman, Alumni IMSA Student
Remember, IMSA is a public school—that is, a school funded by you, the public. IMSA is using public funds to promote a highly controversial, arguable leftist theory on race and justice, which also includes controversial and arguable ideas about homosexuality and gender confusion.
By the end of the indoctrination seminar, IMSA expects students to be able to "identify specific tenets of" CRT and "articulate different ways education researchers have used CRT to address education inequity in K12 classrooms and districts." IMSA does not, however, expect students to be able to identify dissenting views of CRT or how assumptions embedded in or derived from CRT may be wrong. In other words, IMSA is not teaching the controversy, and the seminar is not ideologically diverse or inclusive. It is biased in favor of CRT.
The woman teaching this course—and who is presumably being paid handsomely by Illinois taxpayers—is Thandeka K. Chapman, an alumna of IMSA, professor at the University of San Diego, and a "social justice" activist.
She calls herself a "Black Power Baby" whose "parents are educators and activists who utilized their resources to challenge injustices in education. Conversations about race and racism were regular dinner topics while I was growing up."
All decent people oppose injustice. Many people, however, see serious problems in the way CRT defines injustice and with its proposed solutions to alleged injustice.
When asked, "If you could make any policy recommendation based on your own research (without regard to political possibility!), what would it be," Chapman replied,
[M]y policy recommendation is to raise teacher salaries to be equivalent to–or above–salaries in other professions. Teachers have the most influence in students' lives. … Teachers disseminate knowledge in particular ways, justify or demonize certain morals, values and behaviors. … Raising teacher salaries would elevate the profession. (emphasis added)
Paying more to recruit activists who are demonizing conservative morals, values, and behaviors is no solution, and paying activists more money will not elevate the teaching profession.
Depoliticizing teaching would be a good start, but leftist bias is systemic in schools and all ancillary institutions connected to schools, including the colleges and universities that train teachers, professional journals and organizations, teachers' unions, and organizations that profit from advancing leftist ideas on injustice, systemic bias, oppression, race (and disordered sexuality). The entire system from the inside out and top to bottom is corrupt.
Regular IFI readers may be interested in who the "Chief Equity Officer" at IMSA is. It's none other than Traci Ellis, former school board activist in District U-46 who infamously said about the American flag,
that flag means nothing more than toilet paper to me.
Ellis also referred to the Republican National Convention as the "Klanvention." Can someone like that represent a diverse community or promote "equity" and justice?
On her school website, Ellis links to IMSA's "Equity and Excellence" document adopted in 2018 when she was the Executive Director of the Office of Human Resources, Diversity, Equity and Inclusion. What is most notable about this document filled with "social justice" education-ese is the absence of the word "equality." There are lots of references to equity, inclusion, marginalization, cultural competence, and global citizenship (as opposed to American citizenship) but not one reference to equality.
One thing most "educators" today are not is independent thinkers. They are ideological lemmings whose rhetoric parrots whatever they read in their professional journals and hear at their conferences.
The "Equity and Excellence" document jampacked with jargon concludes with this:
The President, in collaboration with Academy departments, shall develop action plans with clear accountabilities and metrics, where appropriate, to execute this policy. (emphasis added)
This is the escape route for social justice change agents. This is the way they escape accountability for the inefficacy of their doctrinaire plans to change the world using other people's children. They simply assert that "metrics" are inappropriate tools for measuring the outcomes they desire.
For more on the unprofessional, arrogant, and nasty Ellis who has no business involved in the education of other people's children, Click HERE.
Some intrepid IMSA parents ought to find out how much Thaneka Chapman is being paid. And they ought to find out what teachers have been learning during professional development over the past five years since Traci Ellis was hired, because taxpayers fund professional development as well.
Anyone who teaches in public schools or has taught in public schools in the last two decades knows that ideas from CRT inform professional development and curricula. Anyone who denies that is either ignorant or deceitful.
Listen to this article read by Laurie:
---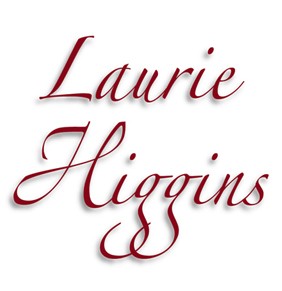 Related Articles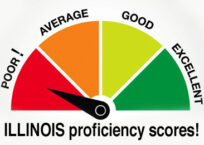 It Is Time to Exit Illinois Public Schools: A Businessman's Perspective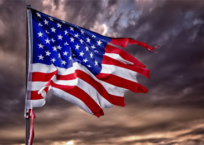 America Needs a Great Conservative Reset