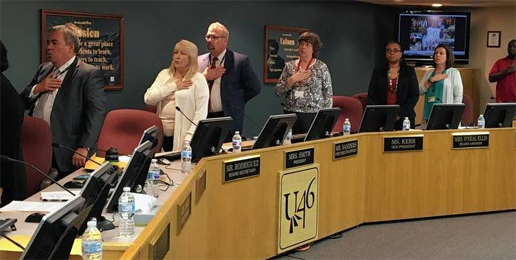 Traci O'Neal Ellis during the Pledge of Allegiance
Where Were Conservatives on Monday Night?
Following a contemptible Facebook post by the now nationally infamous School District U-46 school board member Traci O'Neal Ellis in which she asserted that the American flag means no more to her than toilet paper, Monday's board meeting saw a slew of impassioned comments most of them in support of Ellis. Most, however, failed to address the crux of public outrage: The public is outraged by the incivility of Ellis and by her myopic, imbalanced view of America.
Fifteen people spoke, twelve in favor of Ellis and three in opposition to Ellis' comment. One of those fifteen people, Megan Larson, spent her entire time criticizing board member Jeanette Ward for condemning Ellis' offensive comment–a comment condemned by many news outlets including the Daily Herald.
My question is, what the heck is wrong with conservatives? How can Ellis' comment, which elicited national condemnation, including from former governor Mike Huckabee, motivate only three people to speak at a board meeting?
The meeting began as always with a recitation of the Pledge of Allegiance during which Ellis was the only member not to cover her heart.
Let's closely examine just one of the 12 Ellis-supporting statements, self-righteously intoned by Larson and capturing succinctly several Leftist arguments:
There are seven rules in the Board Members' Code of Conduct which also form the basis of the board members' oath.

The code states that "members of the board of education shall represent all school district constituents honestly and equally and refuse to surrender responsibilities to special interest groups or partisan political groups."

I ask if implying that parents, staff, and students are Marxists, and radical Leftist extremists is apolitical.

The code states that "members shall take no private action that might compromise the board or the administration and shall respect the confidentiality of privileged information."

I ask if twice issuing a call to outside agitators is apolitical.

"Members shall encourage and respect the free expression and opinion of other board members."

I ask if taking private information and posting it publicly and then continuing to post 7 times in 4 days on the same topic is apolitical.

The failure to uphold this oath makes one unfit to represent the students and families of U-46. In my opinion, if one refuses to follow the tenets of the oath they [sic] took, they should be reprimanded.
Larson must have turned off her irony/hypocrisy detector when she wrote this.
So, here are my thoughts about Larson's thoughts:
The board members' oath that Larson cited to criticize only Ward does not require that members refrain from expressing "political" statements while serving on the board. If, however, that's how Larson interprets the oath, I would ask her and the board if Ellis' multiple references to the Republican National Convention as the "Klanvention" were "apolitical." More important, does referring to Republicans as Klansmen suggest to anyone that Ellis "honestly and equally" represents all U-46 constituents? Which is more offensive: being compared to Marxists and radical Leftist extremists or Klansmen?
If Larson expects board members to honor their oath not to engage in "private action that might compromise the board or administration," perhaps she should remember that it was Ellis' supposedly "private" Facebook post in which she likened the American flag to toilet paper that set in motion the controversy that has compromised the integrity of both the board and the administration.
The part of the board oath regarding "privileged information" quite obviously refers to privileged information available to board members in closed sessions—not to board members' Facebook postings—which no one considers private. The Daily Herald Editorial Board wrote this on the brouhaha in general and privacy specifically:
You'll recall, [Ellis] was the Elgin Area School District 46 board member who said on Facebook that the American flag represented "nothing more than toilet paper" to her. An apology was warranted for that appalling statement….

Unfortunately, her apology had a lot of qualifiers, including one that needs further review.

Ellis seems to think that because she made her statement on her personal Facebook page, it shouldn't be a factor in her public role as a school board member.

"I make no apologies for my comment about the flag. I made them as a private citizen, as a taxpayer in this country on my personal Facebook page on a matter of import in the current national discourse based upon my personal experiences," she said.

Indeed, she has that right. But when it comes to commenting on a public forum, there can be no distinction between public and private for elected officials, especially on social media, where every post, utterance and picture can be saved in a virtual locker forever.

When you run for office, your actions — both official and personal — are open for support or criticism. Voters in Ellis' district should and will take what she said into account when and if she seeks re-election in 2019. That will be the consequence of her free speech rights.
If it's important for board members to respect the opinions of other board members, how much more important is it for board members to respect fellow board members themselves? In light of that, what do these words from Ellis signify to Larson:


Jeanette Ward is the most absurd hypocrite I have ever had the personal misfortune to know and have to yield any of my personal time to. She dares to claim free speech to castigate U-46 kids and deny the humanity of our LGBTQIA students. She constantly WHINES about lack of tolerance to diversity of thought and CRIES like a 2 year old that her freedom of speech is being impinged on when anyone dares to disagree with her.

There is a substantive and important difference between criticizing the ideas expressed by a colleague and hurling epithets at a colleague. Does anyone consider this kind of attack by one board member on another respectful?

Ellis here is alluding to Ward's opposition to sexually integrated restrooms and locker rooms. What Ellis is deceitfully saying without saying is that opposition to co-ed restrooms and locker rooms constitutes "castigation of U-46 kids" and the "denial of the humanity of LGBTQIA students." This is, by the way, an arguable proposition and highly political.
This past August, Ellis suggested that it's "deplorable" to oppose the sexual integration of restrooms and locker rooms in public schools and implied that State Representative Jeanne Ives is deplorable because she opposes them. Further, Ellis falsely claimed that because Rep. Ives opposes co-ed private spaces in public schools, she seeks to deny students "safe learning spaces." I would ask if these claims by Ellis are "apolitical."
Larson engaged in a bit of "truthiness" when she said that Ward posted seven times over four days about the Ellis mess. Technically, Larson may be right, but she forgot to mention that five of the posts were merely links to press accounts of the mess. Only in two did Ward herself write anything, and here is one of those posts:


To those of you who agree that my fellow board member's statement about our flag was despicable, but…who are also:-sending death threats (!!!?)

-sending messages laced with profanity and name
-calling-making comments on Facebook laced with profanity and name
-calling-categorizing all African-Americans as believing or behaving a certain way…

STOP.

Disagree with Ms. Ellis over what she said in a coherent and cogent manner befitting to free people in the greatest country on earth.

Maybe Larson didn't actually read Ward's posts. I wonder if Ellis ever chastised those who savaged Ward on Facebook last spring.

In contrast, while Ellis may have posted only twice (i.e., the initial toilet paper post, and then her defense of it), her defense was 842 words long—6 times the number of words Ward wrote collectively.
At the end of the public comments, Ms. Ward offered an eloquent and moving defense of American ideals and a brief critique of the offensiveness of Ellis' toilet paper comment. Then Ellis followed, providing further evidence of her unprofessionalism, incivility, childishness and vindictiveness.
Ellis began her statement with a formal salutation that included "teachers, staff, students and families in U-46," nine district administrators by name, and all school board members by name—except Jeanette Ward. I have never witnessed anything as mean-spirited, immature, and unprofessional at a school board meeting as Ellis' salutation.
In the body of her pseudo-apology, Ellis said to the aforementioned persons that she was "sorry" for her inelegant language and for unintentionally causing a "distraction." Then she patted herself on the back for attending the meeting despite having been warned that it would be a "modern day lynching." (Where's an eyeroll emoji when you need one?) Painting criticism of her comments as a modern day rhetorical lynching is a cunning way for Ellis to silence her critics. So, what would Ellis call the vitriol spewed at Ward by her and her fans? Hmmm…
Despite how tenaciously Ellis tries to color the controversy as a denial of her liberties, the issue at the heart of this dust-up has never been the First Amendment. Rather, it's about Ellis' unprofessionalism, divisive and inflammatory vulgarity, and her ignorant lack of appreciation for the principles for which the American flag stands even when citizens—including Ellis—fail to perfectly embody them. It's about Ellis' refusal to recognize or acknowledge the remarkable strides America has made in deracinating racism. And it's about the terrible example Ellis sets for students. The fault lies not with Jeanette Ward for exposing yet more ugly words from Ellis but with Ellis for uttering them.
And to Ms. Larson: If we at the Illinois Family Institute are the "outside agitators" to whom you referred, rest assured that no one issued a call to us to cover this unfortunate incident. Like press outlets all over the country (we were not first), our actions were impelled by the words of Traci O'Neal Ellis, who has demonstrated repeatedly that she is unfit for her position on the U-46 School Board.
Listen to Laurie read this article in this podcast:
---
---
PLEASE consider a financial gift to IFI to sustain our work.
We've stood firm for 25 years, work diligently to accomplish our mission to
"boldly bring a biblical perspective to public policy" in Illinois.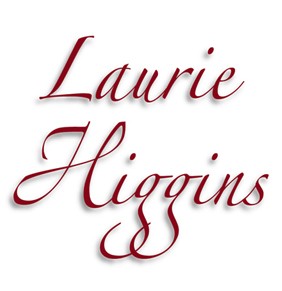 Related Articles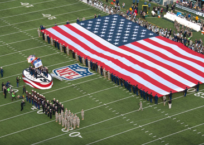 Kneeling Down for Our Anthem is Standing Down on Our Responsibility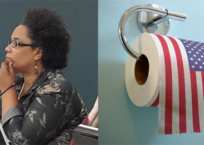 School Board Member's Offensive Statement About American Flag