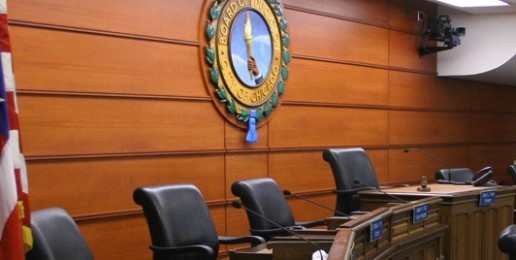 Breaking News on Proposal for Controversial Homosexual High School
Chicago Sun Times reporter Fran Spielman writes that Mayor Daley has expressed his opposition to the Social Justice High School-Pride Campus (see article below).
It looks like the tide may turn against this foolish proposal that would further harm teens who already suffer from their own sexual confusion, the cruelty of peers, and the ignorance of society that offers them only a bleakly deterministic view of the future.
The solution to the real problem of harassment must never include affirmation of immoral conduct. To affirm that which is immoral is itself an immoral and unloving act.
IFI has been heartened by the response of Illinoisans who, as of Thursday afternoon, have sent more than 860 emails to members of the Chicago Board of Education and CEO Arne Duncan, expressing their opposition to the use of their tax dollars to subsidize destructive, immoral, unproven moral propositions that undermine truth and harm teens.
But the battle is not yet over. We cannot allow this hopeful sign to lead to complacency. Now is the time to redouble our efforts to oppose this high school. Remember, all Illinoisans will be compelled to subsidize this school-not just Chicagoans. So, if you have not done so already, please contact Mayor Daley (MayorDaley@CityofChicago.org), Arne Duncan, and the members of the Chicago Board of Education to express your opposition to the Social Justice High School-Pride Campus. 
---
Daley nixes plan for gay high school
October 23, 2008

BY FRAN SPIELMAN City Hall Reporter

Mayor Daley on Thursday put the brakes on the Chicago Board of Education's controversial plan to open the city's first high school serving gay and lesbian students.

One day after his handpicked school board put off a vote on the School for Social Justice Pride Campus, Daley explained why — by expressing his misgivings.

RELATED STORIESDecision delayed on gay high school Gay-friendly high school may open here in 2010 A school where gay students could feel safe

"You have to look at whether or not you isolate and segregate children. A holistic approach has always been to have children of all different backgrounds– in schools. When you start isolating children and you say, 'Only 50 percent here, 40 percent here' — same thing we went through with the disabled — then you want to do that when they're adults," Daley said.

"It's controversial. Some people are for it. Some are against it– The Board of Education has to make the decision whether it's good for isolating children. I don't know– I'm just saying that's one of the problems– You start identifying them."

Daley insisted he was not behind the board's decision to put off a final vote on Social Justice High until Nov. 19. The school would serve a 50/50 population of gay and straight students.

But he said, "It's something that the Board of Education has to work out and really understand what it's trying to do."

Schools CEO Arne Duncan had hoped to open the school in the fall of 2010 to offer parents and students more choices and a feeling of safety. He has argued that gay and lesbian students have higher drop-out rates because they feel ostracized.

Duncan was emboldened by a national survey of 6,000 middle and high school students released by the Gay Lesbian and Straight Education Network. It showed that nearly 90 percent were harassed at school and that 61 percent felt unsafe.

Daley's opposition to the school is somewhat surprising because he has long been a champion on gay and lesbian issues.

He supported gay marriage, sponsored domestic partner benefits for city employees, appointed Chicago's first openly gay alderman, welcomed the 2006 Gay Games and increased city support for AIDS funding.

The mayor even engineered $5.4 million in loans and subsidies to pave the way for the Midwest's first permanent community center for lesbian, gay, bisexual and transgender people. The center has a rooftop garden that bears Daley's name. In June, 2007, on the day the center opened, Daley got a hero's welcome.