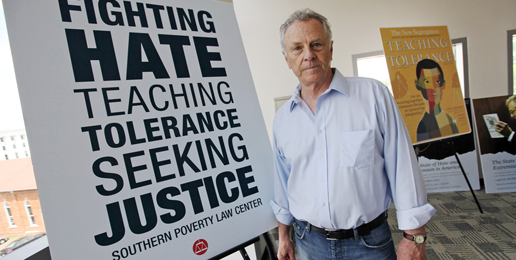 IFI Joins Conservative Coalition to Expose the SPLC
Blockbuster news came out this week revealing that Twitter has cut ties with the Southern Poverty Law Center (SPLC) because of reports of controversial financial activity, leaders tainted by scandal, and–according to one source–a "toxic" work environment.
The news has rocked an organization whose stated purpose is to combat discrimination, intolerance, and groups that in the view of the SPLC, practice hatred towards others.  The organization reports such groups to the FBI and is often cited by the media.  Academics and others rely upon SPLC's listings, which they in turn use to ostracize such groups.
Founded in 1971 and based in Montgomery, Alabama, the SPLC is no stranger to controversy.  The group has long been accused of targeting conservative and Christian organizations.  Ironically, the SPLC attacks groups such as the Alliance Defending Freedom and Jihad Watch, who themselves are fighting discrimination and racism.
Controversy has reached to the very top of the SPLC.  Morris Dees, the co-founder of the organization, was accused back in 1994 of discrimination against black employees, who according a local newspaper, the Montgomery Advertiser, "felt threatened and banded together."
In 2007, Stephen Bright, a former president of a sister organization, the Southern Center for Human Rights, accused Dees of being "a con man and fraud" who "has taken advantage of naive people–some of moderate or low incomes–who believe his pitches and give to his $175 million operation."
Dees was fired this year after two dozen employees complained about mistreatment and sexual harassment.  One former employee claimed that Dees had "a reputation for hitting on young woman" and had caused a staff revolt over his behavior.
Liberty Counsel is coordinating with more than 60 conservative and Christian groups (including IFI) that are considering taking legal action against the SPLC–a number that continues to grow.  The coalition claims that the SPLC, while ostensibly fighting bias and hate groups, is guilty of engaging in the same discriminatory activity that it purports to disavow–actions which resulted in conservative/Christian groups being banned from social media platforms, thus rendering them less effectual.
Mat Staver, founder and chairman of Liberty Counsel, commented after Twitter disassociated itself from the SPLC: "The rest of the tech companies should follow Twitter's lead and divorce from the SPLC. It appears to have taken a major implosion within the SPLC for others to finally see what organizations like Liberty Counsel have been saying all along."
What we may be seeing is a revolution against enormously powerful organizations like the SPLC that for far too long have sought to blacklist groups that do not share their far-left ideology and for whom freedom of expression is a one-way street.
---
A bold voice for pro-family values in Illinois!
Click HERE to learn about supporting IFI on a monthly basis.
Related Articles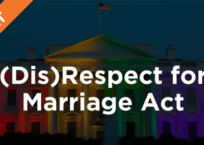 Government Predators Hunt Conservatives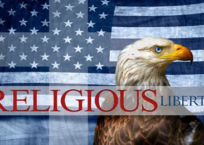 Rod Dreher Warns Christians About "Queer" Assaults on Religious Liberty