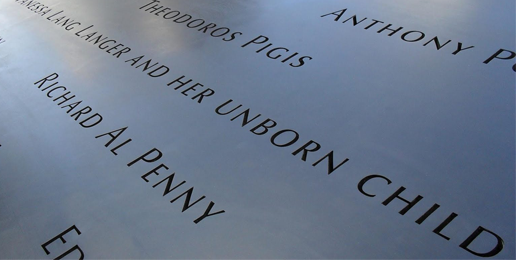 Did We Forget?
There are two dates on my mind today. The first is January 22, 1973, the day the U.S. Supreme Court ruled on Roe v. Wade, opening the door for virtually unlimited abortion on demand. Since that day, over 61 million Americans have perished at the hands of medical practitioners who shun the Hippocratic Oath. Let that number sink in for a minute. 61,000,000. That equates to about the total populations of California and Texas combined!
There have been so many deaths from abortion that many Americans are becoming desensitized to the issue. I remember the initial response to Roe v. Wade. There were grief-stricken people of faith across the nation standing in peaceful protest and turning out for marches, walks, and human life chains so long they passed through cities. But today, the silenced innocents are all but forgotten. To most, they are nameless, faceless, soulless numbers. But God remembers.
Can a woman forget her nursing child, and not have compassion on the son of her womb? Surely they may forget, yet I will not forget you." (Isaiah 49:15)
Medical science has revealed that these babies were far more than numbers. Even though they were doomed never to take their first breath, they had beating hearts, working organs, functioning brains, and souls that cried to the Lord for justice. We didn't hear their screams. But God heard.
Imagine the horror of seeing such things done to the bodies of our living children. God doesn't have to imagine. He sees.
You keep track of all my sorrows. You have collected all my tears in your bottle. (Psalm 56:8)
But these realities are not stopping "progressive" politicians from doing what they can to facilitate more deaths. On the 46th anniversary of the Roe v. Wade, Illinois' new governor, J.B. Pritzker, while signing an executive order supporting taxpayer-funded abortions, declared that Illinois "will be the most progressive state in the nation when it comes to guaranteeing women's reproductive rights."
Equally damning, the majority of elected state lawmakers in New York erupted in applause at the passing of the Reproductive Health Act, a measure which legalizes the death of babies, even up through the ninth month of gestation. The bill was quickly and joyfully signed by Governor Andrew Cuomo. New York, the state with the highest percentage of abortions per capita, will see even more innocent babies executed—legally. These forsaken children will have no memorial, outside of those detailed in Planned Parenthood's annual report.
Ironically, there is one famous public memorial that urges New Yorkers to remember and to validate the lives of New Yorkers—an eerie reminder that human life is precious—all human life. Regardless of sex, race, creed, color, or age, we are fearfully and wonderfully made. In this place, there is a statement affirming the value of the unborn.
That is the memorial to those lost on September 11, 2001, the second date on my mind. A day of great tragedy and heartache—one that still haunts America to this day. Almost 3,000 innocent people died that day. The victims of the tragedy could not protect themselves. The decision to terminate their lives was made by others.
Yet, we remember and honor these precious lives. A solemn monument was erected in downtown New York City called the 911 Memorial. At this sacred site, the names of all those who perished are forever chiseled into the American psyche—inscribed in gray granite for future generations to see and remember.
Ten of those listed include unborn children. The unborn who perished inside their mothers are listed for the world to see and mourn! They are not callously called "fetuses." They are not referred to as a "biological mass." They are called what they are: children!
The names of each individual are there to remind us about the horror of deaths of innocent people caused by the decisions and actions of others. This memorial is in the center of New York City, ironically a place where the lives of many other babies are extinguished daily.
And, we are not to forget—unless you happen to be a "progressive" politician with an agenda.
"DEANNA LYNN GALANTE AND HER UNBORN CHILD."
"LAUREN CATUZZI GRANDCOLAS AND HER UNBORN CHILD"
"JENNIFER L. HOWLEY AND HER UNBORN CHILD"
"HELEN CROSSIN KITTLE AND HER UNBORN CHILD."
"VANESSA LANG AND HER UNBORN CHILD"
'PATRICIA ANN CIMAROLI MASSARI AND HER UNBORN CHILD"
'RENEE A. MAY AND HER UNBORN CHILD"
"SYLVIA SAN PIO RESTA AND HER UNBORN CHILD."
"RAHMA SALIE AND HER UNBORN CHILD"
"DIANNE SINGER AND HER UNBORN CHILD"
---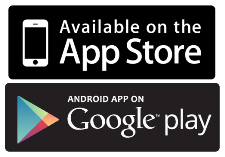 Download the IFI App!
We now have an IFI mobile app that enables us to deliver great content based on the "Tracks" you choose, including timely legislative alerts, cultural commentaries, upcoming event notifications, links to our podcasts, video reports, and even daily Bible verses to encourage you. This great app is available for Android and iPhones.
Key Features:
It's FREE!
Specific content for serious Christians
Performs a spiritual assessment
Sends you daily Scriptures to encourage and equip you
You determine when and how much content you get