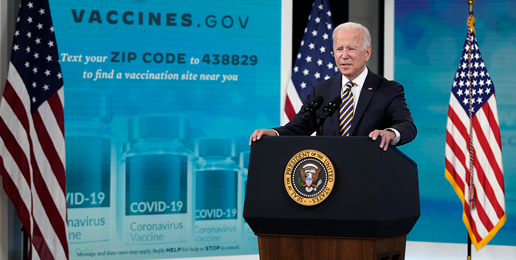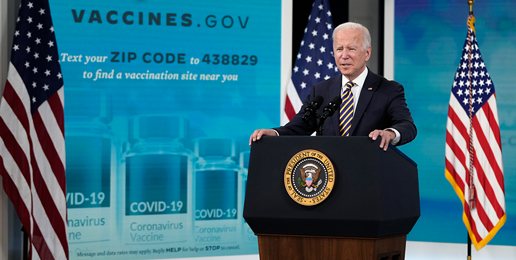 Pro-Family Groups Urge SCOTUS To Rule Against OSHA Vaccine Mandate
More than two dozen pro-family organizations signed onto an amicus brief to the U.S. Supreme Court to oppose the Biden Administration's tyrannical vaccine mandate. The brief, filed on Monday, January 3, 2022, urges the Court to protect religious liberty and oppose this sweeping and unchecked mandate, which requires COVID-19 vaccination in employers with 100 or more employees with little to no regard for the religious liberty interests of American citizens.
In November, the Occupational Safety and Health Administration (OSHA) under the Biden Administration issued an unilateral vaccine mandate for the aforementioned employers. It did so without the approval of the U.S. Congress and without even allowing for public comment, which is a key part of the rule-making process. Because the mandate circumvented these critical checks, the mandate "undermines rule-of-law values," the brief argues, "for it puts important policy decisions in the hands of unelected, unaccountable bureaucrats…"
More importantly, by placing this power in the hands of an unelected agency, there is a great threat to religious liberty. "In the last 20 years," says the brief, "[the U.S. Supreme Court] has repeatedly had to step in to protect religious exercise from agency hostility." The OSHA vaccine mandate is evidence of this continued hostility, as it did not offer any guidance for religious employers or employees. Rather, it creates a potential religious conflict with its mandate, and then "places responsibility for that conflict in the lap of the employer."
Putting aside the many strong opinions Americans have on the vaccine issue, this sweeping mandate by OSHA both exceeds the agency's authority, and backhands religious liberty, a bedrock value of our nation.
IFI Family will keep you informed on any action by the U.S. Supreme Court on this issue.
---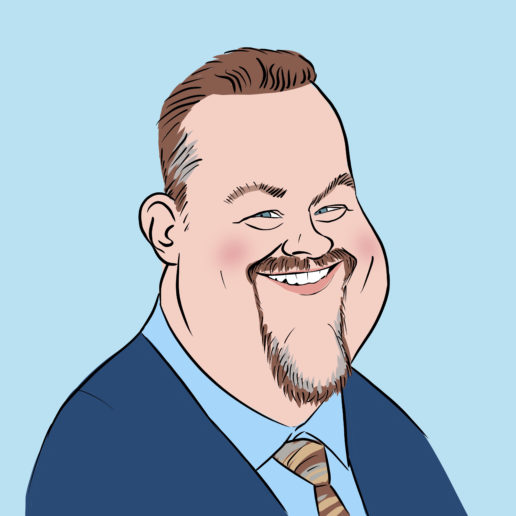 Illinois Family Action
(501c4). David has 25-plus-years of experience in public policy and grass-roots activism that includes countless interviews for numerous radio, television, cable programs and newspaper articles on topics such as the sanctity of life, natural marriage, broadcast decency, sex education, marijuana, gambling, abortion, homosexuality, tax policy, drug decriminalization and pornography. He and his wife of 28 years are blessed to be the parents of eight children. They strongly believe that their first duty before God is to disciple their children in the Christian faith, and impress...
Related Articles
Leftists Socially Constructing a Pagan World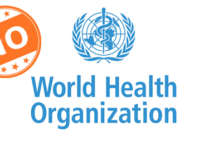 Resistance Grows to UN WHO & Biden "Global Health" Power Grab