Idaho Pastors Win Battle Over "Gay" Nuptials  
An Idaho pastor and his wife have won a showdown with the city of Couer d'Alene over demands that they preside over same-sex union ceremonies.
Donald and Evelyn Knapp, who are both ordained Pentecostal ministers, have operated The Hitching Post Lakeside Chapel in Coeur d'Alene since 1989.
City officials had previously informed the Knapps that they must perform same-sex "weddings" at their chapel, or face the potential of a $1000 fine for each day of violation and up to 180 days in jail.
City attorneys said the failure by the couple to do so would violate the city's non-discrimination ordinance, which prohibits bias against persons based on so-called "sexual orientation" and "gender identity."
City officials said the Knapps must comply because The Hitching Post is operated as a for-profit corporation.  The Knapps responded by filing suit in federal court arguing that the edict was a violation of their First Amendment right to the free exercise of religion.
The Knapps stated publicly that they would shut down The Hitching Post before they would take actions contrary to what the Bible teaches.
Following a controversy that attracted national headlines, city officials have reversed their position.   They now say that the Knapps' lakeside chapel is exempt from the ordinance because the business is a "religious corporation."
In their lawsuit, the Knapps asserted that they believe that "God created two distinct genders in His Image" and "that God ordained marriage to be between one man and one woman."
The weddings conducted by the Knapps are distinctly Christian in nature.  Scriptures are read during the ceremonies, and couples are provided with sermons on Christian marriage and recommended books on the subject.
Jeremy Tedesco, senior legal counsel for the Alliance Defending Freedom, says the city's treatment of the ministers is a predictable result of the "special rights" laws pushed by homosexual advocates.
"We've been told that pastors would never be forced to perform ceremonies that are completely at odds with their faith.  Yet that's exactly what is happening here, and it is happening this quickly."
Tony Perkins, President of the Family Research Council, says that the Hitching Post case reveals the true intentions of the so-called "marriage equality" movement.
"Americans are witnesses to the reality that redefining marriage is less about the marriage altar, and more about fundamentally altering the freedoms of the other 98 percent of Americans."
---
Please support the work of Illinois Family Institute.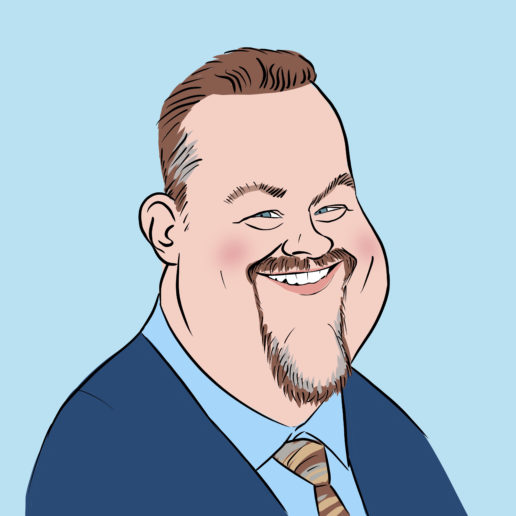 Illinois Family Action
(501c4). David has 30 years of experience in public policy and grass-roots activism that includes...
Related Articles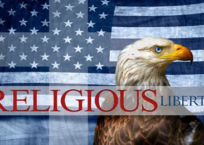 Rod Dreher Warns Christians About "Queer" Assaults on Religious Liberty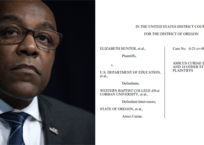 Attorney Generals Attack Christian Colleges and Universities