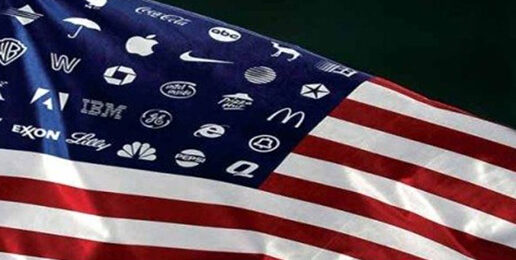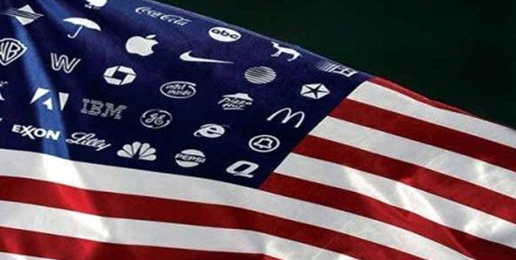 Congress and Corporate Behemoths Collude with Tech Tyrants
Let's join USA Today and Fox News for a short, illuminating stroll down memory lane:
2001: Following the Bush vs. Gore election in 2000, "Members of the Congressional House Black Caucus spent 20 minutes objecting as they sought to block Florida's 25 electoral votes" from being certified for George Bush.
2005: "In the joint meeting of Congress to certify Bush's win over Democrat John Kerry, Rep. Stephanie Tubbs Jones, D-Ohio, received a Senate signature to object to the electoral votes from Ohio. It came from Sen. Barbara Boxer, D-Calif. The two Democrats raised concerns about voting irregularities." (emphasis added)
At that time, Illinois' corrupt senator Dick Durbin said,
Some may criticize our colleague from California for bringing us here for this brief debate. I thank her for doing that because it gives members an opportunity once again on a bipartisan basis to look at a challenge that we face not just in the last election in one State but in many States.
And Senator Chris Van Hollen (D-MD) issued a statement saying,
I believe that Senator Barbara Boxer (D-CA) and Representative Stephanie Tubbs Jones (D-OH) have performed a very valuable public service in bringing this debate before the Congress. As Americans, we should all be troubled by reports of voting problems in many parts of the country.
But that was then, and this is now, and now Durbin describes Senator Josh Hawley's similar effort as "The political equivalent of barking at the moon. This won't be taken seriously, nor should it be."
Van Hollen harrumphed faux-indignantly,
Sen. Hawley's actions are grossly irresponsible. He's attempting to undermine our democratic process, fuel Trump's lies about voter fraud, and delay the certification of Biden's win.
While Van Hollen described the efforts of Boxer and Tubb Jones as a "very valuable public service," he calls Hawley's efforts a "reckless stunt."
Please take special note that Durbin, Van Hollen, and many other leftists and some RINOs are focusing their laser beams of destruction on Hawley even though other Republicans in Congress objected to the vote-certification process. Is that just because Hawley was going to be the central spokesperson articulating the constitutional issue raised by peculiar electoral mischief that took place in Pennsylvania—an issue that mild-mannered, non-insurrectionist Byron York described as "a fundamental issue that is important to all 50 states"?
Or could it have something to do with Hawley's singular and bold attack on the outrageous Big Tech monopolies and on social media tyrants' Section 230 protections?  According to CNBC "About 98% of political contributions from internet companies this cycle went to Democrats," and that 98% constitutes millions of persuasive dollars.
2017: Following the 2016 win by Trump, "Half a dozen Democratic House members raised formal objections to the Electoral College vote count. … The objections were based on Russian election interference, allegations of voter suppression or what Democrats considered to be illegal votes cast by Republican members of the Electoral College."
Now, when Senators Josh Hawley and Ted Cruz pursue the same constitutional procedure that Democrats have pursued three times, Congress-despots call for their expulsion from Congress, and the House Homeland Security Committee Chair, U.S. Representative Bennie Thompson, suggests they might be placed on the no-fly list once reserved for terrorists.
Democrats who unjustifiably whine that Hawley and Cruz were trying to subvert the electoral process have been weirdly silent about Twitter's effective effort to subvert the electoral process by censoring the Hunter Biden/Joe Biden/China collusion story. And these hypocritical Democrats say nothing about Facebook's and Google's wildly successful algorithmic efforts to subvert the electoral process.
AOC and other leftist members of Congress have been demanding Silicon Valley autocrats get rid of the chief threat to "progressive" political hegemony by cancelling the upstart Parler, which serves as the neutral platform that Twitter and Facebook falsely claim to be.
Leftists in Congress argued that Parler had to be silenced because of the role it played in the Capitol attack. But liberal journalist Glenn Greenwald discovered that Twitter, Facebook, and Google-owned YouTube played a far more significant role in promoting the riot. To date, no member of Congress has demanded they be shut down. Greenwald writes,
The Capitol breach was planned far more on Facebook and YouTube. As Recode reported, while some protesters participated in both Parler and Gab, many of the calls to attend the Capitol were from YouTube videos, while many of the key planners "have continued to use mainstream platforms like Twitter, Facebook, and YouTube." …

So why did Democratic politicians and journalists focus on Parler rather than Facebook and YouTube? Why did Amazon, Google and Apple make a flamboyant showing of removing Parler from the internet while leaving much larger platforms with far more extremism and advocacy of violence flowing on a daily basis?

In part it is because these Silicon Valley giants — Google, Facebook, Amazon, Apple — donate enormous sums of money to the Democratic Party and their leaders, so of course Democrats will cheer them rather than call for punishment or their removal from the internet. Part of it is because Parler is an upstart, a much easier target to try to destroy than Facebook or Google. And in part it is because the Democrats are about to control the Executive Branch and both houses of Congress, leaving Silicon Valley giants eager to please them by silencing their adversaries.
Smelling the conservative chum in the water, corporate America has joined the congressional and Big Tech lefties' feeding frenzy, cutting off all donations to any of the 147 Republican Congresspersons who contested the certification of election results. Here's the list—so far—of the companies with conservative blood dripping from their lips:
Airbnb, Amazon, American Express, AT&T, Blue Cross Blue Shield, Comcast, Commerce Bank, Dow Chemical, Marriott, Mastercard, and Verizon.
They're shutting down donations to any Republican who opposed certification—even if those Republicans did what Democrats have done in prior elections and even with no evidence that they supported, endorsed, or incited either violence or an insurrection.
The Walt Disney Corporation, Ben & Jerry's, Coca Cola, and JP Morgan rightly issued statements of condemnation of the Capitol building assault. I've been searching the Internet far and wide, but I can't find similar statements from corporate America during or following the lawless BLM riots that caused billions of dollars of damage and included destruction of federal property, harassment of members of Congress, direct assaults on police officers and police precincts, and the looting and arson of scores of businesses.
Oh wait, I remember now.  Corporate America issued statements of support for those riots and donated money to BLM.
Well, surely corporate behemoths issued condemnatory statements following these shocking words from Senator Chuck Schumer at a pro-human slaughter protest in October 2018:
I want to tell you, Gorsuch, I want to tell you, Kavanaugh: You have released the whirlwind, and you will pay the price. You won't know what hit you if you go forward with these awful decisions.
Sounds kind of like trying to subvert a judicial process. Has Hawley ever said anything even close to that?
Did corporate behemoths condemn Democrat U.S. Representative Pramila Jayapal, who was arrested in June 2018 along with 630 other protesters at an illegal occupation of the Hart Senate Office Building? Thankfully, this lawlessness was led by women who are generally less likely to commit acts of violence—well, except for female BLM rioters who were recorded beating people up in the street riots of 2020.
Dishonest leftists argue ad nauseum that 1. private companies are entitled to make whatever decisions they want based on their corporate "principles," 2. that the First Amendment doesn't protect citizens from the consequences of their speech, and 3. that serfs customers who don't like their corporate tyranny are "free" to take their business elsewhere.
The first point should be true and uncontroversial, but now the overriding operating principle of our soulless corporate behemoths that are vacuuming up America's freedoms is a firm commitment to use their vast nearly unchecked power to impose destructive leftist ideologies everywhere.
Moreover, leftists don't apply the principle of business freedom consistently. Leftists don't really believe all businesses should be free to make business decisions in line with their principles.  Rather, leftists believe that businesses have the right to conduct business in line with their ethics as long as those ethics are pre-approved by leftists.
So, for example, teeny tiny Christian-owned businesses enjoy considerably less freedom than, say, the colossal Amazon. A Christian calligrapher is not permitted to refuse to make wedding invitations for a same-sex faux wedding based on her belief that homosexual acts and relationships are abhorrent to the God she serves.
The second point regarding consequences is completely true. Speaking freely does not guarantee freedom from consequences, and leftists are making sure those consequences include the inability to work in America or exercise one's religion freely.
In a society controlled by corporate and Big Tech monopolies, only leftists are free to speak without fear of consequences. Conservatives face dire consequences for saying the very same things "progressives" say without fear of any consequences. Democrats can object to election certification, and they're celebrated. Republicans object and they are accused of being insurrectionists, threatened with expulsion, and put on no-fly lists. Talk about a banana republic.
The third claim that conservatives are "free to take their business elsewhere" is false or will be soon if Americans don't rise up in opposition to the tyranny of unelected corporate monopolists and Big Tech Overlords. If all corporate and Big Tech tyrants adopt the same unprincipled policies, conservative Americans will be unable to work, feed their families, exercise their religion, assemble, or speak in the public square.
If you know any honest leftists, ask them if they believe corporate behemoths should be free to fire or refuse to hire Americans who publicly say this election was unfair.
Ask them if they believe corporate behemoths should be free to fire or refuse to hire anyone who has publicly said homosexual acts are immoral and marriage is intrinsically sexually differentiated.
Ask them if they believe corporate behemoths should be free to fire or refuse to hire Americans who have publicly said persons born with healthy and properly functioning male anatomy are not and never can be women and don't belong in women's private spaces or sports.
What recourse do conservative, Constitution-respecting Republicans have left for fighting the dangerous collusion of Congress, corporate behemoths, and Big Tech monopolies to eradicate the First Amendment if the right to assemble and speak are in effect cancelled without even a public debate or vote?
See you in Siberia, my dissident friends.
Listen to this article read by Laurie: 
---
Please consider a gift to the Illinois Family Institute.
As always, your gift to IFI is tax-deductible and greatly appreciated!
Click HERE to learn about supporting IFI on a monthly basis.