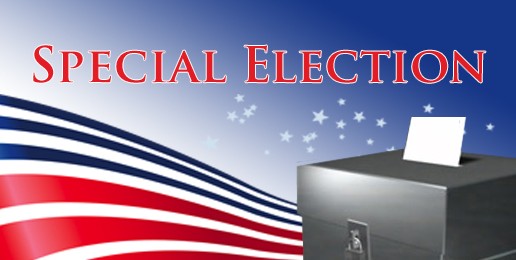 Special Election in Illinois' 18th Congressional District
The race for the 18th Congressional will be held on September 10th.  Republican Darin LaHood and Democrat Rob Mellon are the two nominees running against each another in this special election to replace the seat once held by Aaron Schock, who resigned in March. Schock is involved in a federal investigation for criminal campaign spending.
Last night the two candidates vying for this vacant seat debated some of the issues.  Moderators included State Journal-Register political writer Bernard Schoenburg, WMAY news director Jim Leach and Peoria Journal Star political writer Chris Kaergard.  You can watch the full one hour debate on YouTube HERE.
For a printable version of the IFI Special 18th Congressional Election Voter Guide, CLICK HERE.
Because this is a special election, turnout will be very low.  Some are expecting turnout to be less than 10 percent of voters.  That means your vote is more important than ever!
If you think you may not be able to vote on Tuesday, September 10th for this special election, you can take advantage of early voting.  Visit your county clerk's web site below to find the early voting locations in your area.
You can also vote by mail (absentee ballot) through Sept 7th. You'll want to call or visit your county clerk's web site for the details on how to obtain an absentee ballot and when they must be postmarked.
Finally, the last day to vote in person is only at the county clerk's office on Monday, Sept. 9th.
For more information about absentee and early voting, please contact your county clerk, listed below:
ADAMS COUNTY — (217) 277-2150
countyclerk@co.adams.il.us
BROWN COUNTY — (217) 773-3421
jlham1009@hotmail.com
CASS COUNTY — (217) 452-7217
cassclerk@casscomm.com
HANCOCK COUNTY — (217) 357-3911
hancockcovoters@hotmail.com
LOGAN COUNTY — (217) 732–4148
elections@co.logan.il.us
MARSHALL COUNTY — (309) 246-6325
mweber@marshallcountyillinois.com
MASON COUNTY — (309) 543-6661
countyclerk@masoncountyil.org
McCLEAN COUNTY — (309) 888-5190
kathy.michael@mcleancountyil.gov
McDONOUGH COUNTY — (309) 833-2474
gdejaynes@mcdonoughcountyclerk.org
MENARD COUNTY — (217) 632-3201
pduncheon@co.menard.il.us
MORGAN COUNTY — (217) 243-8581
jwaggener@morgancounty-il.com
PEORIA COUNTY — (309) 494-8683
tbride@peoriacounty.org
PIKE COUNTY — (217) 285-6812
donnieapps@adams.net
SANGAMON COUNTY — (217) 753-8683
sancoele@co.sangamon.il.us
SCHUYLER COUNTY — (217) 322-4734
clerk85@schuylercounty.org
SCOTT COUNTY — (217) 742-3178
scottcoclerk@frontier.com
STARK COUNTY — (309) 286-5911
starkcoclerk@starkco.illinois.gov
TAZEWELL COUNTY — (309) 477-2267
mhartley@tazewell.com
WOODFORD COUNTY — (309) 467-2822
cntyclk@woodford-county.org
---
Please support IFI as we fight for liberty & work to advance the truth
about the sanctity of life & importance of marriage in our culture!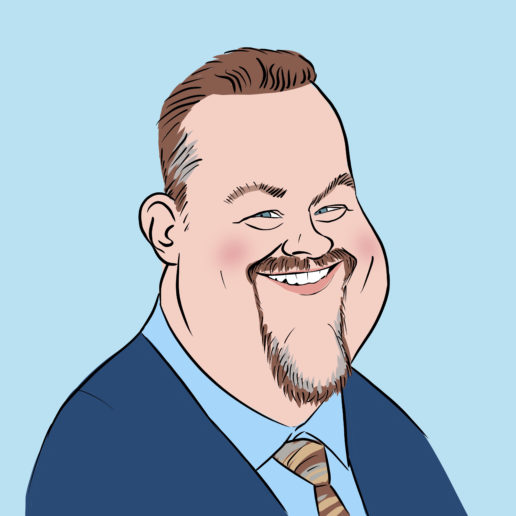 Illinois Family Action
(501c4). David has 25-plus-years of experience in public policy and grass-roots activism that includes countless interviews for numerous radio, television, cable programs and newspaper articles on topics such as the sanctity of life, natural marriage, broadcast decency, sex education, marijuana, gambling, abortion, homosexuality, tax policy, drug decriminalization and pornography. He and his wife of 26 years are blessed to be the parents of eight children. He also serves as a Republican Precinct Committeeman in his community and as an ordained minister and elder in his...
Related Articles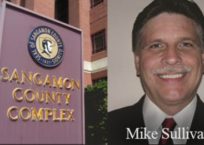 Are Trigger Warnings Needed for Invocations?