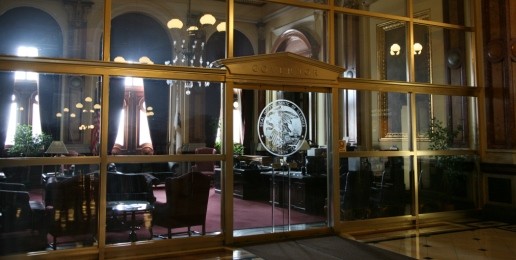 Illinois Senate Passes HB 217 — Heads to Gov. Rauner's Office
Written by David E. Smith and Laurie Higgins
How did they vote?
Yesterday afternoon, the Illinois Senate voted 34-19-1 to pass HB 217, a bill that will censor professional therapists who want to help children who suffer from unchosen, unwanted same-sex attraction. Republican State Senators Christine Radogno (Lemont) and Chris Nybo (Hinsdale) voted with the majority of Democrats to pass this tyrannical legislation. Five state senators did not vote, while State Senator Bill Haine (D-Alton) voted present — which is as good as a "no" vote.
This bill was introduced by LBGTQ activist and State Representative Kelly Cassidy (D-Chicago), and sponsored in the Illinois Senate by Senators Daniel Biss (D-Chicago), Andy Manar (D-Bunker Hill), Iris Martinez (D-Chicago), Toi Hutchinson (D-Chicago Heights), Don Harmon (D-Oak Park), Michael Noland (D-Elgin), David Koehler (D-Peoria), Dan Kotowski (D-Park Ridge), William Delgado (D-Chicago), Martin Sandoval (D-Chicago), Heather Steans (D-Chicago), and Emil Jones III (D-Chicago).
Click HERE to see how your state representative voted on this legislation, or look at the graphic below. (Look up your state senator HERE.)
The bill now moves to Governor Bruce Rauner. While he campaigned as a "no social issues" candidate in 2014, he now has to face the reality that the Illinois General Assembly is filled with politicians who want to advance radical legislation dealing with social issues–many of whom want to champion a far left social agenda agenda. Gov. Rauner will now be compelled to reveal his position on this highly divisive and controversial "social" issue.
Take ACTION: Click HERE to send an email or a fax to Governor Bruce Rauner's office, asking him to allow licensed and professional therapists to do their job.  Urge him to veto HB 217.
Background
It is stunning to realize that legislation suppressing the speech of professional therapists would get this much support. Thankfully, the bill received robust deliberation and criticism on the floor during debate yesterday. State Senators Kyle McCarter (R-Vandalia), Dale Righter (R-Mattoon), Jim Oberweis (R-Aurora), Tim Bivins (R-Dixon) and freshman Neil Anderson (R-Moline) did a great job questioning the sponsor of the bill and/or speaking against HB 217.
IFI is grateful for the moral fortitude displayed by the members of the Illinois Senate who vocally opposed this unwarranted, unethical, and poorly written legislation.
It is important to note, HB 217 makes no distinction between coercive aversion therapy and "talk therapies" that would allow minors a measure of autonomy in constructing an identity that does not affirm unchosen, unwanted same-sex attraction.
The bill's sponsors never addressed whether minors whose same-sex attraction or "sexual orientation" confusion may be the result of sexual molestation will be able to receive counseling to address the potential connection between molestation and same-sex attraction.

The bill's supporters never explained why gender-confused minors should be able to access medical help in rejecting their unchosen, unwanted physical embodiment but those who experience same-sex attraction should be prohibited from accessing medical help in rejecting their unchosen, unwanted same-sex attraction.
Those who voted in favor of this bill ignored the urgent warnings of scientists who argued in an op-ed in the Chicago Tribune and LA Times that there is insufficient evidence to justify the passage of bans on reparative therapy for gender dysphoric minors. (Read more HERE.)
The bill's supporters never addressed the galling way the bill was passed in the house, when the acting speaker allowed less than 5 seconds of time for floor debate before he called for a vote.

This bill is not a reasoned attempt to protect children. It's a political maneuver that serves the strategic interests and profoundly selfish desires of adults committed to perverse activity and delusional thoughts. Once again, corrosive Illinois political chicanery in the service of some privileged coterie comes before wisdom, truth, knowledge, and even the needs and rights of hurting children.

While "progressive" Americans view the desire of those who suffer from Body Integrity Identity Disorder to amputate healthy limbs as barbaric, they ignorantly view the desire of those who suffer from Gender Identity Disorder to amputate healthy breasts and penises as sound medical practice. What a stupid, barbarous culture we're becoming. Maybe when the lawsuits against doctors who facilitate barbarism, mutilating bodies and rendering young men and women sterile, start arriving on our crumbling cultural doorstep, this madness will stop. Too bad so many young people will have to suffer before that happens.
Please pray that Gov. Rauner does the right thing, and rejects this terrible policy.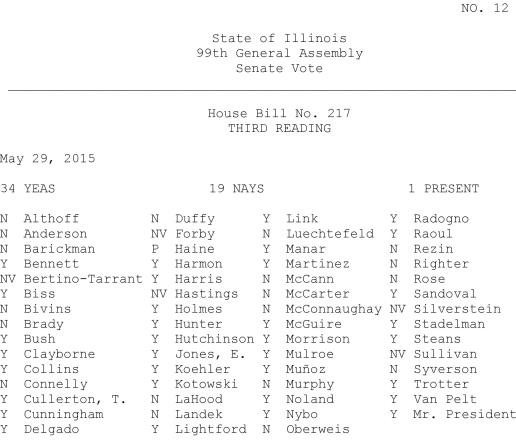 ---
Related Articles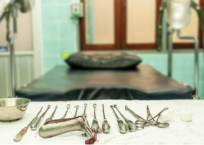 Parental Notification of Abortion on the Chopping Block?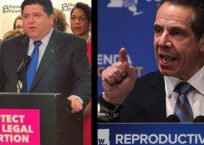 Illinois Governor Pritzker All In for Taxpayer-Funding of Abortion and Planned Parenthood