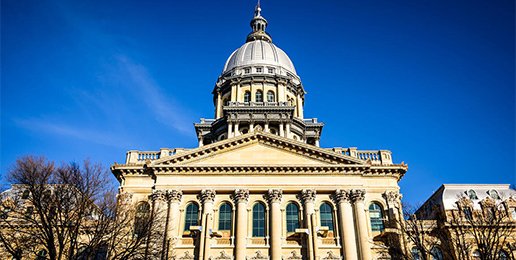 IFI Board of Directors Holds a Webinar with Illinois Lawmakers
The Board of IFI just finished a Webinar with State Rep. Jeanne Ives, of the 42nd district, along with Senator Kyle McCarter, of the 51st District. The purpose of the meeting was to seek their advice on how IFI can more effectively work with Illinois lawmakers that are supportive to our causes regarding legislation that is counter to our beliefs and values.
One of the takeaways I would like to share is how we might encourage our Catholic Brethren to join with us in our stand against legislation that continues to trample on our Christian values.
The voice of Illinois Family Institute is large, but not as large as the Catholic Community. If we could join forces on these issues, our voice would be amplified.
We are asking that you join us at the grass roots level, by engaging your Catholic friends and encouraging them to join us in the fight. We need to focus on the issues that we agree upon, and there are many.
Could the Tri-County Chapter of IFI take the lead in this effort? Could we count on you to just speak to one other person on our behalf?
The issues we are talking about are all over the IFI website. Find one that you know your friend would support you in the fight.
Thank you for your continued support of IFI.
. . . to only God be the glory,
Roy Endres
Peoria Tri-County Chapter Rep.
Illinois Family Institute, Board of Directors