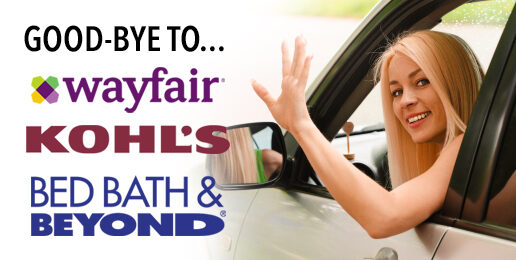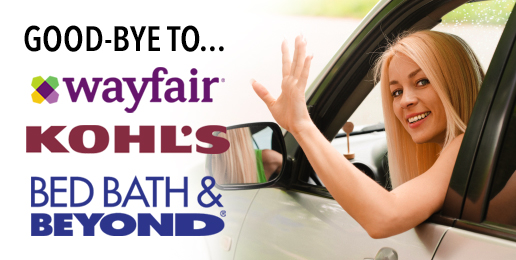 Gardner: Stop Big Tech and Big Businesses Silencing of Conservative Voices
Following the January 6th lawlessness at the Capitol in Washington D.C., Twitter permanently suspended President Donald Trump's account and thousands of other conservative users began reporting their accounts were suspended or they had lost large numbers of followers. The migration that had already begun to an upstart competitor, Parler, gained tremendous speed until Amazon dropped the new platform from its server. The big tech censorship of conservative voices supporting Trump was underway.
Mainstream media went from calling the events on January 6th a riot, to an insurrection. Any person or platform who disagreed with their version of what took place or were too "far right" were removed from the public square. In all, Twitter is reported to have banned more than 70,000 accounts since then.
As the days went on, one of President Trump's most vocal supporters, My Pillow CEO, Mike Lindell, became the latest target. Wayfair, Kohl's, and Bed Bath & Beyond announced they would no longer sell his company's products. Twitter has also banned Lindell's account for "sharing the misinformation" that President Trump won the 2020 election and other "repeated violations."
In interviews, Lindell often shares his testimony of being a former cocaine addict before becoming a Christian. Lindell has said the idea for My Pillow came to him in a dream that was given to him by God. He is very vocal about his Christian faith, living it daily. He encourages Bible studies at work and has hired former convicts and drug addicts, giving them a second change like Jesus gave him.
Kohl's and Bed Bath & Beyond have claimed to numerous media outlets their decisions to drop the brand are based on low sales. But one can't help but wonder if the timing is more than a coincidence. Wayfair has not commented publicly on its decision.
Day Gardner, president of the National Black Pro-Life Union, is calling for the 74 million people who voted for Trump to stop supporting big tech and the businesses that are attempting to silence the voices of their fellow Americans with whom they disagree.
"It started with big tech's Twitter, Facebook, Amazon and even Pinterest shutting down the voice of the President of the United States," she wrote in a recent op-ed. "So of course, namby-pamby, lily-livered, scaredy-cat companies decided to align themselves with big tech."
Gardner pointed out something that many cancel culture advocates are ignoring, "America has always been the greatest protector of free of speech. We all have a right to our own thoughts and opinions."
She called the censorship "an attack on the one thing that certainly makes America the greatest and strongest nation in the world."
A few days before she had purchased a rug from Wayfair that had just arrived. That was when Gardner found out about Wayfair, Kohls, and Bed Bath & Beyond decisions to quit selling Mike Lindell's products.
Gardner shared the conversation she had with Wayfair:
I called Wayfair and told them COME GET YOUR RUG!!

They asked if I want to exchange.

ME: Nope.

THEM: We could give you a discount.

ME: No thanks!

THEM: Would you like a credit for future purchase, or refund.

ME: Full refund! Come get your rug!
She also added:
"Oh and delete my account, permanently." I am sick of these companies trying to silence us.
Now she's boycotting all three companies. "We have to draw a line in the sand somewhere," she said.
The silencing of conservatives and Christians hasn't ended with the inauguration of President Joe Biden and it shows no signs of slowing down. Twitter CEO Jack Dorsey himself has said so. According to Gardner, Dorsey stated in a video meeting published by Project Veritas last Thursday:
"We are focused on one account right now, but this is going to be much bigger than just one account, and it's going to go on for much longer than just this day, this week, and the next few weeks, and go on beyond the inauguration."
Gardner isn't letting the big tech's censorship get in her way. They can't ban her. She's banning them. "Twitter has suspended me here and there over the years, but I want everyone to know as of today I have BANNED TWITTER from my life," Gardner defiantly declared. "Buh-bye Twitter! Poof, you're gone!
"Who's next, c'mon, step across the line…dare me!"
---
Please consider a gift to the Illinois Family Institute.
Click HERE to learn about supporting IFI on a monthly basis.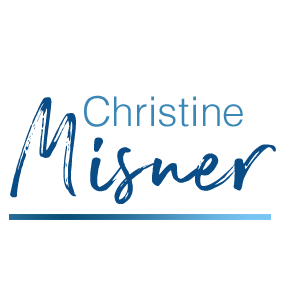 Related Articles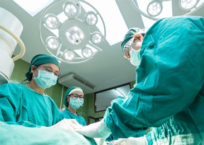 We Were Here When Medical Science Lost Its Mind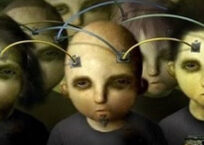 Leftist Hive Mind Is Banning Ideas