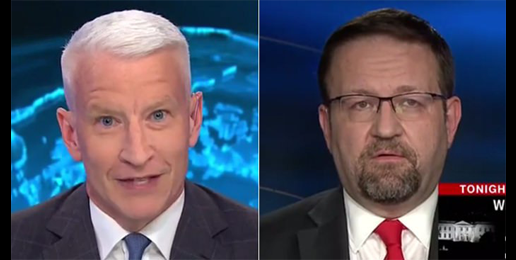 Conservative Gets Under Thin Skins of Petulant Progressive News Anchors

The Leftist mainstream press has been on its heels for months now for its biased and erroneous reporting. The more it's criticized for biased reporting, the more biased it becomes while declaring itself unbiased. Next time Leftist journalists take (or fake) umbrage over President Donald Trump's criticism of the mainstream press, pretending they think his criticism of bias is an attack on the foundation of our republic, or when a "progressive" talking head goes all middle-school snotty on a guest for his or her criticism of press bias, remember their responses–if you can–to these comments from Barack Obama and his water-carriers who routinely accused Fox News of being a de facto fake news network and shill for the Republican Party:
Obama:
"We've got a tradition in this country of a press that oftentimes is opinionated…. [Y]ou had folks like Hearst who used their newspapers very intentionally to promote their viewpoints. I think Fox is part of that tradition—it is part of the tradition that has a very clear, undeniable point of view. It's a point of view that I disagree with. It's a point of view that I think is ultimately destructive for the long-term growth of a country that has a vibrant middle class and is competitive in the world. But as an economic enterprise, it's been wildly successful. And I suspect that if you ask Mr. Murdoch what his number-one concern is, it's that Fox is very successful."

"If a Republican member of Congress is not punished on Fox News or by Rush Limbaugh for working with a Democrat on a bill of common interest, then you'll see more of them doing it."

"I've got one television station entirely devoted to attacking my administration."

Implying that negative views of him result from the misrepresentation of him on FOX News, Obama said, "They're responding to a fictional character named Barack Obama who they see on Fox News or who they hear about through Rush Limbaugh."

"I am convinced that if there were no Fox News, I might be two or three points higher in the polls.[T]he way I'm portrayed 24/7 is as a freak!" 

Obama refers to fictional character Uncle Jim to imply that FOX News is inaccurate: "Uncle Jim, who's been watching Fox News, thinks somehow I raised taxes." 

"Look if I watched Fox News, I wouldn't vote for me either. You've got this screen, this fun-house mirror through which people are receiving information." 

Again accusing FOX News of disseminating false stories: "…Fed by Fox News, they hear Obama is a Muslim 24/7, and it begins to seep in."

"There's a reason fewer Republicans are running around against Obamacare—because while good, affordable health care might still be a fanged threat to the freedom of the American people on Fox News, it turns out it's working pretty well in the real world."

"And if all you're doing is watching Fox News and listening to Rush Limbaugh and reading some of the blogs that are churning out a lot of misinformation on a regular basis, then it's very hard for you to think that you're going to vote for somebody who you've been told is taking the country in the wrong direction." 
Obama's team:
Obama communications director Anita Dunn: "We're going to treat them the way we would an opponent. As they are undertaking a war against Barack Obama and the White House, we don't need to pretend that this is the way that legitimate news organizations behave."

Anita Dunn also said that FOX News operates "almost as either the research arm or the communications arm of the Republican Party."

White House senior advisor David Axelrod on This Week with George Stephanopoulos in 2009: "It's really not news—it's pushing a point of view. And the bigger thing is that other news organizations like yours ought not to treat them that way, and we're not going to treat them that way."

In an interview with ABC News in 2009, White House spokesman Josh Earnest described FOX News as "an ideological outlet," saying, "We figured Fox would rather show So You Think You Can Dance than broadcast an honest discussion about health insurance reform."

In CNN's State of the Union, White House chief of staff Rahm Emanuel shared Obama's view of  FOX News: "I suppose the way to look at it and the way…the president looks at it…It's not a news organization so much as it has a perspective."
Recently, Sebastion Gorka, military analyst and deputy assistant to Trump, was interviewed by CNN's smug, disdainful Jake Tapper who was reduced to a mine-is-better-than-yours playground taunt in this exchange:
Gorka: The last 16 years, to be honest—disastrous. The policies that were born in the beltway by people who have never worn a uniform, the people who were in the White House like Ben Rhodes… helped to create the firestorm that is the Middle East, that is ISIS today. So, we are open to new ideas because the last 16 years have failed American national interests and the American taxpayer.

Tapper: There were plenty of people who wore a uniform who advised President Obama and advised President Bush.

Gorka: Not people as influential as Ben Rhodes who had a master's degree in fictional writing. That is disastrous.

Tapper: Well, I'm sure [Rhodes] would put his graduate degree against yours any day of the week.
Yes, a news anchor actually said that.
In an interview with Anderson Cooper, Gorka called CNN on the carpet for the absence of substantive "reportage." When Gorka asserted that CNN's coverage of the White House was corrupted by the desire to increase ratings, a contemptuous Cooper responded, "Okay, I'm just going to ignore the insults because I don't think it really gets us anywhere." Apparently, an obtuse Cooper didn't notice that in his retort he actually did respond to the "insults."
After the interview, Cooper ridiculed Gorka, referring to him as the "Hungarian Don Rickles." This from the anchor who in May said to a Trump defender, "If [Trump] took a dump on his desk, you would defend him."
Cooper better never criticize Trump for lack of decorum.
MSNBC anchor Stephanie Ruhle embarrassed herself as well. In answer to her question about where Trump would be during the August congressional recess, Gorka said, "[I]n the last 25 weeks, you've seen [Trump's] leadership, from the Southern border, to NATO, to Warsaw, to the economy, to the stock market. We're crushing it, and he can do that from anywhere." For no apparent reason other than childishness, Ruhle responded, "Alright, well, the White House doesn't 'crush' a stock market, but I do appreciate your time."
Maybe I've forgotten, but I can't recall hearing Special Report's Bret Baier ever responding to a  guest like the adolescent Tapper, Cooper, or Ruhle did.
Some will argue that many of Trump's tweets are inappropriate, distracting, or worse. Some will argue that Gorka's comments were unnecessarily provocative (that said, it doesn't take much to provoke self-righteous, brittle, thin-skinned "progressives"). Neither of those issues is my concern here. My concern here is with the hypocrisy, arrogance, and bias that now corrupt the Fourth Estate. Many on both sides of the political aisle believe a free and fair press remains a critical cultural institution. Many, however, also believe the absence of objectivity, neutrality, or impartiality in most mainstream press outlets (as in many other cultural institutions, especially academia) pose a danger to the republic, and that should concern all Americans.
---
IFI depends on the support of concerned-citizens like you. Donate now
-and, please-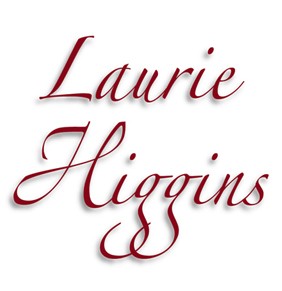 Related Articles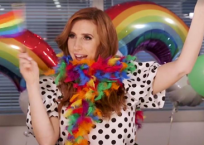 Accepting, Including, Embracing, and Sharing Deviance