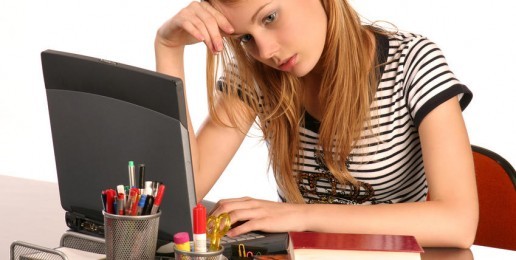 Teens Divulge Risky Behavior on Social Networking Sites
Reading Time:
3
minutes
by Serena Gordon, HealthDay Reporter –WashingtonPost.com
More than half of teens who use the social networking site MySpace have posted information about sexual behavior, substance abuse or violence, new research shows.
The good news, according to a second study from the same research group, is that a simple intervention — in this case, an-e-mail from a physician — made some of the teens change their risky behaviors.
"I was surprised, at least to some extent, at how clearly teens were discussing behaviors that we struggle to get out of them," said Dr. Megan Moreno, an assistant professor of pediatrics at the University of Wisconsin-Madison.
"Once we started getting the findings, we wondered, why are they doing this?" Moreno said. "Do they not get it? And, if they don't understand that this is public, can we send them a cautionary message to let them know just how public their information really is?" Moreno was working at the University of Washington and Seattle Children's Research Institute at the time the studies were done.
"We need to devise ways to teach teens and their parents to use the Internet responsibly," study senior author Dr. Dimitri Christakis, director of the Center for Child Health, Behavior and Development at Seattle Children's Research Institute, said in a statement.
Results from the two studies appear in the January issue of the Archives of Pediatric and Adolescent Medicine.
More than 90 percent of teens in the United States have access to the Internet, according to background information from the studies. About half of all teens who use the Internet also use social networking sites, such as MySpace and Facebook. MySpace boasts more than 200 million profiles, according to the studies, and about one-quarter of those belong to teens under 18.
Moreno and her colleagues randomly selected 500 MySpace profiles from people who reported their age as 18. They collected the information during the summer of 2007.
They found that 54 percent of the profiles contained information on risky behaviors, with 24 percent referencing sexual behaviors, 41 percent referring to substance abuse and 14 percent posting violent information.
Factors associated with a decreased risk of posting risky behaviors included displaying religious involvement or involvement with sports or hobbies.
For the second study, the researchers randomly selected 190 profiles of people between 18 and 20 who displayed risky behaviors, such as sexual information. Half were sent an e-mail from a physician that pointed out that the physician had noticed risky behavior on their profile and suggested changing the displayed information. The e-mail message also provided information on where to be tested for sexually transmitted diseases.
Almost 14 percent of those who got the e-mail deleted references to sexual behavior, compared with 5 percent of the others.
"This was a creative and unique way to reach kids," said Kimberly Mitchell, the author of an accompanying editorial in the same issue of the journal and a research professor at the Crimes Against Children Research Center at the University of New Hampshire in Durham.
Mitchell advised parents not to try to forbid their children from using these sites altogether. "It's important for parents to understand how important these social networking sites are to kids," she said. "They're here to stay, and they're not all evil. There can be some really positive aspects to these sites. But adolescents aren't necessarily thinking 10 years ahead, when employers or college administrators may look at these sites. Teens live in the here and now, so parents need to talk to kids about the longer-term impacts and help them think through some of the repercussions."
Moreno suggested that parents ask teens to show them their MySpace or Facebook pages. "Teens will definitely balk, but they balk at lots of things, like curfews," she said. "Some parents feel it's a violation of privacy, like reading a diary, but it's out there, it's public."
Parents should use this information as a conversation starter, Moreno suggested.
More information
The government has more advice on staying safe on social networking sites.
SOURCES: Megan A. Moreno, M.D., M.S.Ed., M.P.H., assistant professor, pediatrics, University of Wisconsin-Madison; Kimberly Mitchell, Ph.D., research professor, Crimes Against Children Research Center, Family Research Lab, University of New Hampshire, Durham, N.H.; January 2009,Archives of Pediatrics and Adolescent Medicine; Jan. 5, 2009, news release, Seattle Children's Research Institute