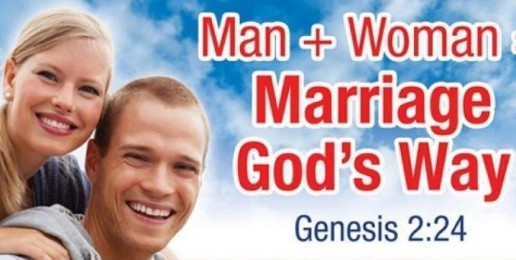 Take Action to Defend Marriage
Written by Elise Bouc and David E. Smith
As we reported a few weeks ago, two lawsuits were recently filed in Cook County by the ACLU and Lambda Legal seeking to overturn Illinois' marriage law defining marriage as the union of one man and one woman.  The ban is being challenged by 25 same-sex couples who were turned away when they tried to get marriage licenses from the Cook County Clerk's office.  Furthermore, the elected Illinois officials who should be defending the marriage laws have announced that they not only will not defend the laws, but will seek to intervene to have the laws declared unconstitutional. 
Summary of problem:
Two different lawsuits have been filed by several same-sex couples against David Orr (D), Cook County Clerk, in which they are challenging provisions of the Illinois Marriage and Dissolution of Marriage Act.  David Orr has indicated that he supports same-sex marriage and will not contest the lawsuits.  In addition, Anita Alvarez (D), Cook County State's Attorney, and Lisa Madigan (D), Illinois State's Attorney, have both announced that they will not defend the Illinois marriage laws, and that they will take legal action to support the two lawsuits in favor of overturning the current ban on same-sex marriages.  Governor Patrick Quinn (D) has also expressed his support for same-sex marriages.  This leaves us with no one in an official legal role to defend our current marriage laws.  If this case proceeds unchecked, it will allow same-sex couples throughout the state to go to Cook County to receive marriage licenses, and provide the groundwork for the state marriage laws to be overturned throughout Illinois.  
In an attempt to defend our state's marriage laws, Illinois Family Institute, working with our friends at the Alliance Defense Fund, will file a legal motion this week seeking to intervene in the case to defend the law.
Take ACTION:   Our friends at the Thomas More Society have sent a letter to the other 101 Illinois county clerks and the state's attorneys stating that they have legal cause to intervene in this case due to the ramifications these lawsuits will have statewide, including their counties. You need to ask them to join together as a group to become the defendant and represent you in the county in  which you reside.  The Thomas More Society has volunteered to provide the county clerks with expert legal assistance for free.  
In addition, the Thomas More Society sent a letter to all the 101 other state's attorneys asking that they consider appointing the Thomas More Society attorneys as Special Assistant State's Attorneys "for the limited purpose of defending these cases for you, or assisting your staff in defense of these cases."
We need you to call your county clerk and state's attorney and encourage them to get involved in this case so that the citizens of Illinois will have their marriage laws defended.  It's essential that they hear from many residents so that they know they have support to take this step forward and defend traditional marriage.  It's important for them to understand that if we do not have a defendant who is willing to defend these marriage laws, then we will not have the right to appeal the judgment to the Illinois Supreme Court should we require an appeal, which is likely.  
Your county clerk will also need the support of the state's attorney in your county, so please call your state's attorney and encourage him/her to support this action as well.   A link for the county clerks and their respective counties and phone numbers can be found HERE.   Click on your county jurisdiction.  When you call, you can ask the county clerk for the name and phone number of your state's attorney.   This case is moving quickly, so please call as soon as possible.  Pass this email on to others.  Many are not aware of these lawsuits and how serious this is. 
Please pray that many county clerks will join as defendants, that God will give the Thomas More Society and ADF attorneys wisdom and favor in the courts, and that the institution of marriage which God created will not be redefined in Illinois.
Remember, if we all work together, we can accomplish great things.  "If God is for us, who can be against us?" Romans 8:31
Please feel free to contact us if you have any questions.  (708) 781-9328.