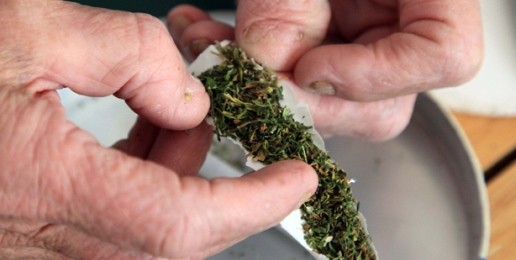 Rules for "Medical" Marijuana Uveiled
Reading Time:
< 1
minute
Written by IllinoisReview.com
To use medical marijuana in Illinois, patients would be fingerprinted, undergo a background check and pay $150 a year to get a special photo ID under proposed regulations unveiled Tuesday.
Rules for dispensaries and cultivation centers still are being drafted by other Illinois agencies. Those rules also will be posted before they are submitted to the Joint Committee on Administrative Rules, Morgan said.
Under the proposal, individuals would pay $150 a year to apply for a medical marijuana registry identification card. People receiving Social Security disability income could pay a lower fee of $75 a year. And caregivers of qualified Illinoisans could also apply for a card for $125 a year.
Caregivers with cards could obtain marijuana from a licensed dispensary on behalf of a patient. They could prepare and administer the drug to a patient, but they couldn't use the marijuana themselves or sell or give it to others. Caregivers would be required to notify the health department within five days of a patient's death.
State officials expect a flood of applications. The state's medical marijuana program website has received more than 12,000 unique visitors and more than 2,000 people have signed up for email notifications about the program.