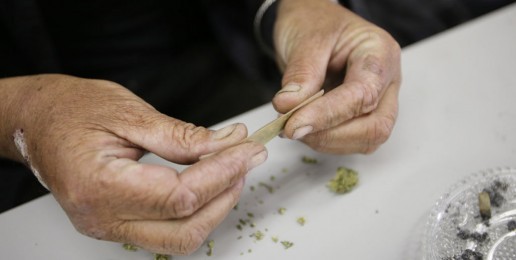 "Medical" Marijuana Bill Back in Springfield
Reading Time:
4
minutes
State Representative Lou Lang (D-Skokie) is once again pushing a bill to legalize so-called "medical" marijuana. As you may know, the Marijuana Policy Project is supported by George Soros, the radically liberal billionaire from Eastern Europe. They are heavily invested in trying to get policies like this passed into law.
Lang's 68 page proposal, HB 30, passed out of the Human Services Committee last week along party lines by a vote of 6 to 5. It now moves to the full house.
Take ACTION: Click HERE to send your state representative an email or a fax to tell him/her that you do not want marijuana sold in your neighborhood for any purpose.
The issue of legitimizing the use of marijuana for medical purposes will encourage and increase destructive behavior in users. Marijuana is the most widely used illicit drug in the United States. Research has found that adolescent and teen drug use rises as the perception of harm diminishes. If marijuana is classified as medicine, marijuana use among youth would increase.
Our friends at ILCAAAP recently published the following points of concern regarding HB 30:
OPPOSE HB 30 – Legalizes Medical Use of Marijuana

The U. S. Food and Drug Administration has not determined that marijuana is safe and effective. Legislators are not doctors and should not determine what is medicine.
HB 30 defines an "adequate supply" of marijuana as 2.5 ounces of useable cannabis during a 14 day period. This is equivalent to 

183 joints every 14 days or 13 joints a day

.
HB 30 permits a patient to 

apply for a waiver

, based on the patient's medical history and the physician's professional judgment,

to receive more than 2.5 ounces in 14 days

.
A person does not have to be terminally ill to qualify for the medical use of marijuana. HB 30 allows the Department to add other debilitating medical conditions or treatments.
HB 30 defines "visiting qualifying patient" as someone with a debilitating medical condition who possesses a valid registry identification, or its equivalent, issued pursuant to the laws of another state, district, territory, commonwealth, insular possession of the United States 

or country recognized by the United States

 that allows that person to use cannabis for medical purposes in the jurisdiction of issuance. Who will verify that these cards are not forged? Fake IDs could be made and dispensed nationwide or globally.
HB 30 protects a verifying physician from arrest and penalties solely for providing a second opinion concerning a patient's disease, condition, or symptoms. If a patient's regular physician does not want to provide written certification for marijuana, could the patient then get a second opinion and receive the written certification from this physician? In some states, a small amount of physicians provide most of the written certificates.
HB 30 does not permit people to possess cannabis on the grounds of a preschool, primary, or secondary school. Could people possess cannabis on college campuses or in dorm rooms?

If the Department does not issue a valid registry identification card

 in response to a valid application or renewal 

within 30 days

, the 

registry ID card shall be deemed granted

 and 

a copy of the application

, including the valid written certification or renewal 

shall be deemed a valid registry ID card

. p. 48-49.
HB 30 does not require a photo on the ID, and homeless people can send in an application without listing an address. Lost cards must be reissued within 10 days. How will authorities determine if someone is using a stolen or lost ID? Who will be checking the random ID numbers to notify authorities that a lost or stolen card is being used to purchase marijuana?
HB 30 exempts patients, caregivers, and medical marijuana organizations and employees from disciplinary action by a business or occupational or professional licensing board or bureau for the medical use of marijuana according the act. How many counselors, lawyers, nurses, beauticians, etc. will use medical marijuana, and how will this impact their clients?
HB 30 allows patients younger than 18 years of age to qualify for a registry identification card if the patient's physician explains the risks and the custodial parent or legal guardian consents in writing. Not all parents are responsible, and some parents abuse drugs. Recent studies show the harm from children using marijuana.
HB 30 requires the patient's certifying physician to notify the Department in writing if the patient has ceased to suffer or the physician no longer believes the patient is benefiting from the medical use of cannabis, and the card shall be null and void; The patient then has 15 days to destroy any remaining cannabis and related paraphernalia. What guidelines will be followed to make sure the cannabis is not sold or stolen?
HB 30 preempts Home Rule. Cities and home-rule communities may not regulate registered nonprofit medical cannabis organizations and would have to allow them to operate.
HB 30 stipulates that a nonprofit medical cannabis organization may not be located within 1,000 feet of the property line of a pre-existing public or private preschool or elementary or secondary school. It could locate next to a church, college, library, YMCA, park, etc.
HB 30 requires the Department to "give reasonable notice" before doing a random inspection or cannabis testing at a medical cannabis organization.
HB 30 requires the Department to promulgate rules no later than 60 days after the effective date of the legislation. This rushes the process and mistakes could be made.
HB 30 requires the Department to issue reasonable rules concerning the medical use of cannabis at a nursing care institution, hospice, assisted living center, assisted living facility, assisted living home, residential care institution, or adult day health care facility. Who will oversee this so there is no abuse of patients or misuse of cannabis by staff or residents?
HB 30 states "

no dispensary is authorized to possess more plants than are reasonably necessary

 to satisfy the adequate supply of the patients who have designated that dispensary as his/her provider". (p. 44) Neighborhood dispensaries could contain thousands of plants.
HB 30 changes the DUI law and allows those possessing a valid registry card to 

operate a motor vehicle 4 hours after consuming medical cannabis.

 Section 11-501.9 According to the National Institute on Drug Abuse, marijuana has serious harmful effects on the skills required to drive safely: alertness, ability to concentrate, coordination, and the ability to react quickly. These

effects can last up to 24 hours after smoking marijuana.

 Marijuana use can make it difficult to judge distances and react to signals and sounds on the road. Many people who are under the influence believe they can drive safely. This is a public safety issue.
Related Articles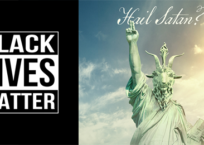 "Hail Satan": After Terrorizing Churches, BLM Witchcraft Exposed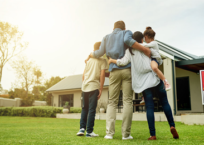 Wrecking the Suburbs on Purpose