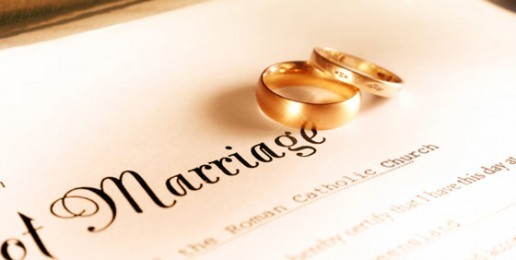 Marriage Protection is Not a Losing Issue
Reading Time:
< 1
minute
The National Organization for Marriage (NOM) released the results of a nationwide survey conducted on Election Day of actual voters. The poll was conducted by Kellyanne Conway's highly regarded firm, 'the polling company, inc.' This latest survey shows that fully 60 percent of voters believe marriage is one man and one woman, which is consistent with the 57 percent result they found in September.
 
NOM points out that despite narrowly losing in four liberal states last week after being heavily outspent 8-1 by homosexual activists, the pro-marriage position still out-performed the Republican ticket by an average of 6.6 points in those states. The facts show that it is wrong to contend that preserving marriage as the union of a man and a woman is still anything but a winning issue in America.