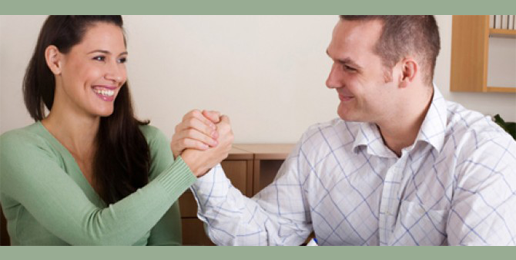 Hang in There for a Happy Marriage
The Marriage Foundation out of England recently published a report studying unhappily married adults.   Specifically they looked at 10,000 young marrieds who had newborn babies in 2000 or 2001.   They studied a segment of these new parents based upon the question "how happy are you in your relationship?"   Mothers were also asked if they suspect they are on the verge of separation.
They found 5 percent were unhappy in their relationship soon after the baby was born. Just under a third of these then split up. Of the majority who stayed together, only 7 percent were still unhappy ten years later.  In fact, by the time their child was 11 years old, 68 percent of those unhappy marrieds, now said they were happy in their marriage.
This is not a unique finding. A 2002 study by Linda Waite and Maggie Gallagher found that two-thirds of unhappy adults who stayed together were happy five years later. They also found that those who divorced were no happier, on average, than those who stayed together.
In other words, most people who are unhappily married end up happy if they stay with it in their marriage.
The UK study also found:
Unhappiness is, thankfully, more rare than people imagine. It affects just one in 20 parents with newborns.
Unhappiness is usually temporary. Staying unhappy is incredibly rare. Just one in every 400 parents in the entire study was unhappy at both time points, soon after their child was born and then again when their child was 11.