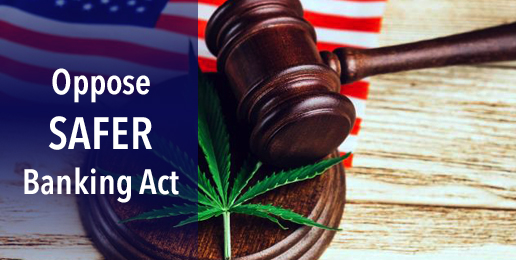 Oppose Federal Marijuana Legalization
Reading Time:
2
minutes
A growing body of evidence proves that marijuana deeply harms individuals and society. Yet 37 states, including Illinois, have legalized it, and more states are working towards decriminalizing its use. Not surprisingly, heavily-funded Big Tobacco, Big Alcohol, and Big Pharma lobbyists in Washington, D.C. continue to work towards legalizing marijuana at the national level.
We need your help to fight this national effort!
Marijuana causes psychosis, schizophrenia and other severe mental illnesses, depression, suicidal thoughts, high anxiety, addiction, memory loss, mental impairment, lower IQ, severe vomiting, fetal development issues, increased risk of heart attacks, severe lung damage, DUI's, ER visits, hospitalizations, shorter life expectancy, lower income, and abusive relationships, among other things.
Devastatingly, not only is legalization of marijuana pushed by Democrats, but by many Senate Republicans as well.
Lawmakers, regardless of party affiliation, should not put the wants of the marijuana industry ahead of public health and safety.
Kids will get hurt. Families will get hurt.
You can help us stop the further spread of marijuana legalization nationwide by taking these two steps:
Contact your federal lawmakers to urge them to OPPOSE these two bills.
The SAFER Banking Act (S. 2860). On September 27 the U.S. Senate Banking, Housing, and Urban Affairs committee passed the bill out of committee.  A vote is expected soon as indicated by Senate Majority Schumer. This legislation is crafted to give cannabis businesses full access to the federal banking system and all the privileges with no accountability for transparency or public safety. The "SAFER" Banking Act will allow the pot industry access to the U.S. financial system and billions of dollars in institutional investment from the likes of Big Tobacco, Big Alcohol, and Big Pharma. This will SUPERSIZE the pot industry.
The Marijuana Opportunity, Reinvestment, and Expungement (MORE) Act (H.R. 5601). It will remove marijuana from the Controlled Substances Act, thereby decontrolling and decriminalizing it. Marijuana has been a Schedule 1 drug since 1970. It has no current acceptable medical use and has a high potential for abuse. H.R. 5601 will also allow certain convictions to be expunged from criminal records.
Take ACTION:  Click HERE to urge your federal lawmakers to oppose both S.2860 and H.R.5601. Normalizing and enabling Big Marijuana does not benefit families, local businesses, and our communities in general. Rather, it hurts them.
S. 2860 is sponsored by Jeff Merkley (D-OR) and has 30 other co-sponsors, including Illinois' U.S. Senator Tammy Duckworth.
H.R. 5601 is sponsored by U.S. Representative Jerold Nadler (D-NY) and has 66 other co-sponsors, including Illinois' U.S. Representatives Delia Ramirez (D-Chicago) and Jan Schakowsky (D-Evanston).
Thank you for doing your part in helping us protect America's children, families, and communities from a highly addictive and deeply harmful drug.
Learn more at Resources on the Truth and Consequences of Marijuana.
---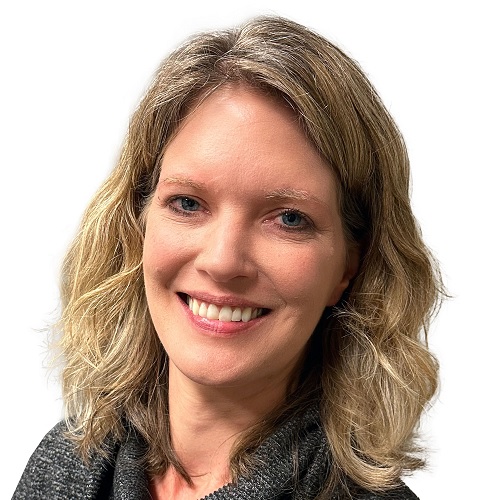 Related Articles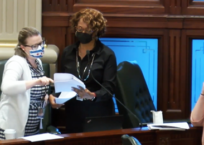 Dumb Things Dems Said in Sex Ed Floor Debate