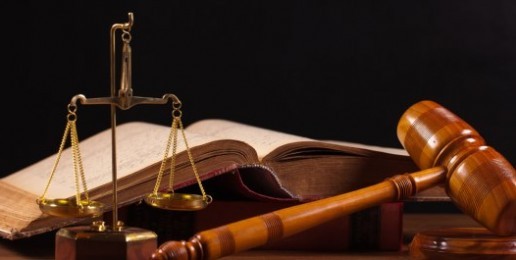 West Virginia Abortionist Sued for Botched Abortion
From Alliance Defending Freedom
A woman represented by attorneys with Alliance Defending Freedom and the Family Policy Council of West Virginia filed suit Friday against Women's Health Center of West Virginia and its abortionist, Rodney Lee Stephens, of Charleston. The woman, Itai Gravely, claims Stephens forced her to proceed with an abortion against her will and then left her baby's head in her womb.
"A woman's life and health is more important than an abortionist's bottom line," said Alliance Defending Freedom allied attorney Jeremiah Dys, president and general counsel of the Family Policy Council of West Virginia. "What Stephens and Women's Health Center did to Itai is beyond the pale. She has been exposed to extraordinary cruelty, and her life was put in jeopardy."
Gravely v. Stephens, filed in Kanawha County Circuit Court, alleges that 26 year-old Gravely changed her mind before the abortion process began when Women's Health Center could not provide her with adequate anesthesia. Ignoring her pain and instructions to not begin the abortion procedure, Stephens directed employees to physically restrain Gravely and proceeded with the abortion.
Shortly thereafter, Stephens announced that he was finished with the abortion and sent Gravely home. The next day, Gravely ended up in the emergency room of a local hospital, where she learned that the abortionist had left parts of the unborn child–including the baby's head–in her womb.
According to statements provided by a consulting medical expert who examined Gravely's complaint and medical records, both Stephens and Women's Health Center were negligent. The expert concluded that Stephens violated standards of care "by failing to account for the fetal skull following Ms. Gravely's surgical abortion…. [F]etal parts…, if retained, could lead to serious injury or even death."
After returning home, Gravely continued to experience severe pain and heavy bleeding. When she called Women's Health Center and said she could not drive and was in too much pain to take public transportation, the center declined to assist her. Gravely called an ambulance and was taken to the emergency room of a hospital.
"Abortionists must be held accountable for such horrors," said Alliance Defending Freedom Senior Counsel Michael J. Norton, co-counsel and a former U.S. Attorney for the District of Colorado. Norton co-authored an Alliance Defending Freedom report to the U.S. House of Representatives on the potentially fraudulent use of taxpayer dollars by Planned Parenthood. "Our tax dollars should not fund abortionists who are irresponsible and only promote their own self-interest and bottom line."
Senior Counsel Casey Mattox, who heads up an Alliance Defending Freedom project on common-sense abortion facility regulations, joined with Dys at his announcement of the lawsuit and urged West Virginia to adopt such regulations to protect the health and safety of women. West Virginia does not license or inspect abortion facilities.
"Abortionists should be held to the same health and safety standards as all other medical facilities," said Mattox. "It is not too much to expect that abortionists meet basic standards to protect women's health."
Pronunciation guide: Itai (eye-TEE'-uh)
---
Alliance Defending Freedom is an alliance-building, non-profit legal organization that advocates for the right of people to freely live out their faith.