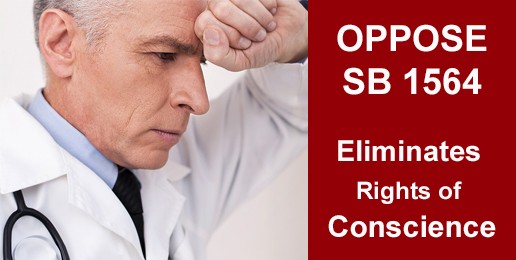 Tribune Op/Ed Misleads on Healthcare Right of Conscience
Written by Anna Paprocki, AUL Staff Counsel
Sunday's Chicago Tribune article, "State bill seeks to mandate disclosure," is terribly misleading.  It implies SB 1564* merely requires a healthcare provider to disclose that she has a conscientious objection, that the bill is simply about not having patients be "blind-sided" that a Catholic hospital/provider doesn't perform abortions, elective sterilizations, etc. The bill does not require mere transparency about objections, but creates new obligations for healthcare providers, including pregnancy resource centers that offer women alternatives to abortion, to promote and participate in conscience-violating activities. Sponsored by State Sen. Daniel Biss (D-Skokie), the bill promotes the coercive anti-conscience agenda of his abortion-industry backers, Planned Parenthood and the ACLU.
Pregnancy resource centers that offer "health care" such as ultrasounds, and perhaps even pregnancy testing, would be required under the bill to violate their core mission by discussing "benefits" of abortion and providing information on where to obtain abortions.
The article heavily quotes OSF ethicist Erica Laethem for irrelevant points. While Ms. Laethem explains that providers in her healthcare system do not have a moral objection to discussing any "topic" with patients, the bill is not about permitting doctors to talk about what they don't object to, or providing information to what they don't object to. It literally does the opposite. It creates duties on all healthcare providers regardless of his or her conscientious objection.
There is a fundamental difference between Ms. Laethem's role in advising those in her healthcare practice about her view on complicity and a government-imposed mandate that all healthcare providers must, regardless of sincerely held moral convictions, promote and participate in conscience-violating services.
Notably, federal law does not share Ms. Laethem's view that there is an appreciable "distinction" between a technical referral and effectively facilitating one that makes mandating the latter acceptable. Federal law prohibits discrimination against those who object to referral, in the technical sense, and also when she "refuses to make arrangements for" referral.
By violating federal law, SB 1564 could jeopardize Illinois' federal financial assistance, including reimbursements through federal Medicaid, Medicare, and other federal health programs.
SB 1564 is detrimental to both healthcare providers and patients in Illinois.
Take ACTION:  Click HERE to send a message to your Illinois state senator to ask him/her to please uphold religious freedom and conscience rights for medical personnel in Illinois.  Ask them to reject SB 1564.
---
*SB 1564 is co-sponsored by State Senators Julie A. Morrison (D-Deerfield), Toi W. Hutchinson (D-Chicago Heights), Linda Holmes (D-Chicago), Kimberly A. Lightford (D-Chicago), Michael Noland(D-Elgin), Heather A. Steans (D-Chicago), William Delgado (D-Chicago), Iris Y. Martinez (D-Chicago), Jacqueline Collins (D-Chicago), and Emil Jones III (D-Chicago).
Related Articles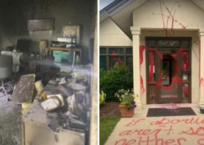 Violence in the Name of Jane Roe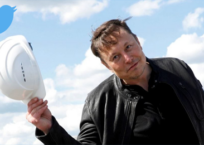 Musk vs. Leftist Hatred of Free Speech