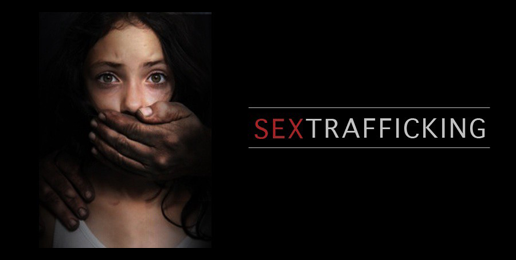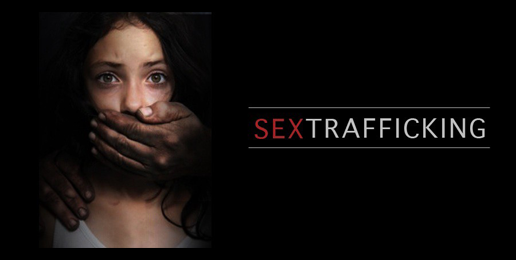 Trafficking Expert and Survivor Speaks Out Against Repeal of Parental Notice of Abortion Act
During the spring General Assembly's legislative session, Democrat state lawmakers introduced the Repeal the Parental Notice of Abortion Act (HB 1797 and SB 2190). Parents for the Protection of Girls hosted a press conference in opposition to the bill which featured powerful testimony from Laura Lederer, an attorney who's studied human trafficking for more than 20 years, and Dr. Brook Bello, a pastoral clinical counselor and human trafficking survivor.
The bill would repeal current state law requiring young women under the age of 18 seeking an abortion to notify a parent, legal guardian, or grandparent at least 48 hours prior to the procedure taking place. It was introduced into the Illinois State Senate by Elgie Sims (D-Chicago), and into the Illinois House by Anna Moeller (D-Elgin) with elected House Speaker Emanuel Chris Welch serving as one of the bill's main co-sponsors.
In Illinois, the The Catholic News Agency reported about 1,000 minors undergo an abortion annually. 
Study makes connections
Laura J. Lederer is the co-author of "The Health Consequences of Sex Trafficking and Their Implications for Identifying Victims in Healthcare Facilities." The study proves a direct connection between human trafficking, health care providers, and abortion. During the press conference, she laid out key findings from the study that show "because of physical and emotionally abusive situations trafficking victims often seek healthcare providers for abortions, treatments of injuries, or birth control, among other health issues. These encounters with healthcare providers offer a life-saving opportunity for trafficking victims since they are alone with a trained authority who can contact family members or law enforcement on their behalf."
She shared that 88 percent of the survivors had contact with some kind of healthcare provider while they were being trafficked. Sixty-three percent reported being taken to a hospital emergency room and 57 percent went to a neighborhood or women's clinic.
According to the study, 71 percent of survivors became pregnant at least once while being trafficked. Twenty-one percent said they became pregnant five times or more, and 55 percent reported having at least one abortion. Thirty percent of trafficking survivors who become pregnant reported undergoing multiple abortions.
Of the women who had abortions, 68 percent were performed at a clinic, 16 percent at hospital, and 14 percent were performed by "other." Over half of the survivors who had abortions reported they were forced to do so by their trafficker. According to Lederer, some were "beaten around their stomachs or womb" when their traffickers knew they were pregnant.
The bill has the support of the ACLU, Human Rights Watch, and Planned Parenthood who claim the judicial bypass process is too tedious and harmful to minorities who may view the process as oppressive. Opponents of the bill have expressed concern that a repeal would offer protection to child molesters, rapists, and human traffickers in Illinois and surrounding states.
Lederer noted that abortion is a polarizing issue, but parental notice should be one both sides of the issue could stand behind. She shared, "Abortion and sex trafficking transcends the usual political boundaries of the abortion debate since it violates both the pro-life belief that abortion takes an innocent life and also the pro-choice ideal of a woman's freedom to make her own reproductive choices."
Summing up her report, Lederer expressed sentiments that would seem to outweigh concerns opponents of the Parental Notice Act have expressed, "Illinois' current law on parental notification of abortion offers a key opportunity to recognize a trafficking victim and to free her from a lifetime of slavery."
Survivor speaks
Dr. Brook Bello, who was raped at the age of 11, trafficked at 15, and forced to undergo multiple abortions by her trafficker, confirmed Lederer's statements about parental notification. During the press conference, she shared, "Had my parents been notified, my mother would have been notified what city I was near." She further implied law enforcement could have been notified and she may have been rescued sooner.
After Bello was rescued, she was plagued by women's health problems, including fertility issues. She shared how her doctor lamented that she had been slow to speak with him about her past due to the trauma of being trafficked. He told her had he known earlier, "we could have effectively dealt with all of the scar tissue, with all of the issues, and you could have been able to have had children."
Bello is the founder of More Too Life, an anti-trafficking organization dedicated to mentoring survivors and providing training to recognize and combat human trafficking. Additionally, she's an author, actress, pastoral counselor, wife, and the recipient of Lifetime Achievement Award from former President Barrack Obama. Having accomplished so much, she shared, "All I ever wanted was to be loved, to be married, to have three children. They're [her children] in heaven."
After recounting her traumatic past, she asked, "Why wouldn't someone, unless it's an emancipated youth, give that opportunity for that person's parents to be notified?"
Speaking passionately Bello said, "I ask the public; I ask the Illinois legislators: 'Why would you want a child to keep something secret that is going to affect her for the rest of her life?'"
She implored, "I beg of you, Illinois. I plead, Illinois, to not reverse, to please notify parents… Give them a safe place to fall and notify parents."
The current Parental Notice law was passed in 1995 but wasn't implemented until 2013 after a lengthy series of court battles. In addition to Illinois, 37 other states have some form of a parental notification law.
According to a survey of 600 Illinois registered voters taken March 7-10 by The Tarrance Group, 72 percent of Illinoisans agree or strongly agree that if a minor were seeking an abortion "the law should require her parent or guardian to be notified before the procedure." Current law does not require minors to obtain an adult's permission to undergo an abortion procedure, only notification.
When those surveyed were asked, "If a minor is seeking an abortion, do you believe a parent or guardian should be notified?" Just 22 percent replied "no" or "strongly no."
Take Action: Click HERE to contact your state lawmakers. Let them know that gutting or repealing the Parental Notice of Abortion Act will subvert families and create an environment to protect their minor daughters' abusers. Ask them to oppose any and all efforts to repeal or amend the law and, instead, uphold parental rights.
Ask your pastor to share this bulletin insert with your congregation.  The body of Christ and people of faith must be notified of this effort and encouraged to speak out now.
Read more:
Man Raped 12-Year-Old 500 Times Resulting in 7 Abortions, Abortion Clinics Never Reported the Crime
---
Please support the work and ministry of IFI.  

Your tax-deductible donation is greatly appreciated!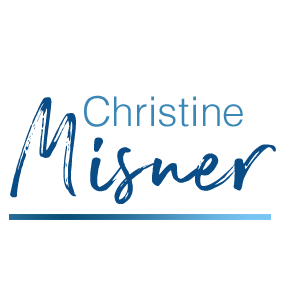 Related Articles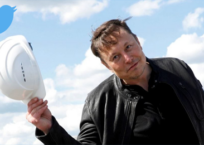 Musk vs. Leftist Hatred of Free Speech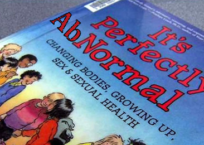 Cultural Collision: "Comprehensive" Sex Ed Passed in Illinois Senate