State Rep. Peter Breen Pushes to End Trafficking of Aborted Fetal Body Parts and Tissue
In response to controversial videos that have surfaced surrounding the harvesting and sale of aborted fetal body parts and tissue, State Representative Peter Breen (R-Lombard) has filed legislation to amend and clarify the Illinois Anatomical Gift Act as it relates to tissue and body parts that can be legally donated or sold.
The bill, HB 4266, was filed Wednesday in Springfield.  This proposal would expand the definition of "decedent" to include a deceased fetus or unborn child using definitions outlined in the Illinois Abortion Law of 1975. The proposed new language also expressly prohibits the donation or sale of aborted fetuses and fetal tissue.
Take ACTION:  Click HERE to urge your state representative to sponsor and pass this proposed ban to stop any and all trafficking of aborted baby body parts and tissue.  Ask them to support HB 4266.
"Recent videos have shined a spotlight on the harvesting and sale of aborted baby body parts in our nation's abortion clinics," said Breen. "From the lack of informed consent to modifying abortion procedures to harvest more 'valuable' organs, these practices are rife with abuse. This bill is a bipartisan attempt to put an end to the trafficking of the remains of these aborted babies."
So far, a bi-partisan group of thirty-two state lawmakers have become co-sponsors, including Chief Co-Sponsors State Representatives Jerry Costello (D-Red Bud), Dwight Kay (R-Edwardsville), and Brandon Phelps (D-Harrisburg).
"The allegations involving Planned Parenthood are incredibly troubling, and as lawmakers we need to do whatever we can to ensure the confidence of Illinoisans in our state's Anatomical Gift Act," continued Breen. "This issue extends beyond the abortion debate and addresses important issues of how, and under what circumstances, body parts and tissues can and should be used."
Other cosponsors include State Representatives Avery Bourne (R-Litchfield), Adam Brown (R-Champaign), Norine Hammond (R-Macomb), Terri Bryant (R-Mt. Vernon), C.D. Davidsmeyer (R-Jacksonville), John Cavaletto (R-Salem), Sheri Jesiel (R-Gurnee), Barbara Wheeler (R-Crystal Lake), Christine Winger (R-Bloomingdale), Thomas Bennett (R-Watseka), Steven Andersson (R-Geneva), Margo McDermed (R-Mokena), Tom Demmer (R-Rochelle), Michael Unes (R-Peoria), Jeanne Ives (R-Wheaton), Thomas Morrison (R-Palatine), Grant Wehrli (R-Naperville), Katherine Cloonen (D-Kankakee), David McSweeney (R-Cary), Mark Batinick (R-Plainfield), John Cabello (R-Loves Park), Donald Moffitt (R-Galesburg), Charles Meier (R-Highland), Raymond Poe (R-Springfield) and David Harris (R-Arlington Heights)
---
Illinois Family Institute
Faith, Family and Freedom Banquet
Friday, September 18 , 2015
The Stonegate Banquet & Conference Center (Map)
Click HERE for a banquet flyer.
Program advertisements & banquet sponsorships available.
Click HERE to register online!
Related Articles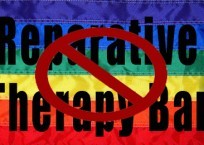 Illinois House Approves Freedom Quashing Reparative Therapy Ban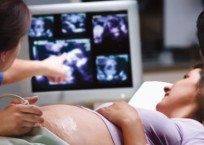 Ultrasound Opportunity Act in Springfield