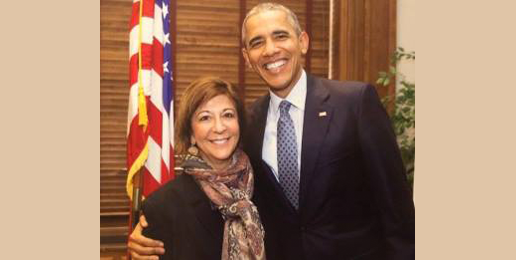 State Lawmaker "Worried" Illinois Might Protect Babies From Abortion
In 1975, Illinois adopted language declaring the state's intent to "protect the right to life of the unborn child" by prohibiting abortion. Now, an Illinois politician plans to introduce legislation to reverse that pro-life language.  It's not clear that this has any real world impact.  The same politician is pushing another bill we previously covered to force Illinois taxpayers to pay for abortions under Medicaid and to include abortion coverage in state worker's insurance plans.
Here's the background.  The U.S. Supreme Court prohibits "we the people" from legally protecting pre-viable humans from abortion.  Illinois' law protects unborn humans from abortion after the baby has reached viability.  Additionally, the language in the 1975 Illinois abortion law signals the state's intent to protect pre-viable humans from abortion if the U.S. Supreme Court overturned it's prior decisions on abortion.
That possibility makes Sara Feigenholtz "worried."
According to a Chicago Tribune article from 1991, pro-life attorneys, pro-choice attorneys and the Illinois Legislative Research Unit agreed that the 1975 language in question has no legal effect.  These attorneys agree that if the U.S. Supreme Court overturns prior abortion decisions, the law in Illinois doesn't automatically change.  Here's the relevant passage from the law (emphasis added):
"Sec. 1. It is the intention of the General Assembly of the State of Illinois to reasonably regulate abortion in conformance with the decisions of the United States Supreme Court of January 22, 1973. Without in any way restricting the right of privacy of a woman or the right of a woman to an abortion under those decisions, the General Assembly of the State of Illinois do solemnly declare and find in reaffirmation of the longstanding policy of this State, that the unborn child is a human being from the time of conception and is, therefore, a legal person for purposes of the unborn child's right to life and is entitled to the right to life from conception under the laws and Constitution of this State. Further, the General Assembly finds and declares that longstanding policy of this State to protect the right to life of the unborn child from conception by prohibiting abortion unless necessary to preserve the life of the mother is impermissible only because of the decisions of the United States Supreme Court and that, therefore, if those decisions of the United States Supreme Court are ever reversed or modified or the United States Constitution is amended to allow protection of the unborn then the former policy of this State to prohibit abortions unless necessary for the preservation of the mother's life shall be reinstated."
Who is Sara Feigenholtz and why is she "worried" when the lawyers say this has no legal impact?  Sara Feigenholtz is a Democratic State Representative from the 12th District in Chicago.  That district includes North Avenue Beach, Lincoln Park Zoo, and Wrigley Field. She was adopted and is now 60 years old.  She was born before the 1973 Roe v Wade decision which stripped unborn humans of their right to live.  She and other adoptees in her generation were protected from abortion which allowed them to be born and adopted.  Despite the fact that she received legal protection from abortion when she was conceived and despite the fact that she was adopted, she isn't on the pro-life side. Instead, she accepts the endorsement of the abortion clinic lobby including Personal PAC and Planned Parenthood Illinois Action.  These lobby organizations represent the abortion clinics that abort over 40,000 human lives each year in this state.
Why does she want this bill?  Feigenholtz told Chicago Tonight that this was a "direct response to Trump's comments" and that she wants Illinois to make a "statement."  She also said that if Roe was overturned, "it [abortion] will be illegal immediately to have abortions, abortion services in Illinois."  Sara Feigenholtz either doesn't understand the law, disagrees with all the attorneys, or she's trying to scare her constituency and then declare a fake victory if this law passes.
While this bill is just a waste of time, she is right that there is a good chance for Roe v Wade to be overturned.  Once Scalia's vacancy is filled with a pro-life Justice and one of the three older pro-choice Justice's leave the Court (Ginsberg, Kennedy or Breyer) and are replaced by a pro-life Justice, Roe can finally be overturned.  However, Illinois law will not automatically change.  For that to happen, we must persuade our fellow citizens.  We need to communicate that the unjustified taking of human life should never be legal, including abortion.  We need to communicate the pro-life message repeatedly and persuasively to move public opinion away from abortion and toward life.
Take ACTION: Please click HERE to send a message to your state representative to ask him/her to stand strong for the right to life and against any pro-abortion legislation that may be introduced in the near future.
More ACTION:  Click HERE to learn more about opportunities to join pro-life activists who are working to educate the public with the message that "Abortion Takes Human Life."
Upcoming Event:  Join thousands at March for Life Chicago 2017 as we come together from across Chicago, the Midwest and the U.S. to defend, protect and celebrate LIFE on January 15th!
Illinois Family Spotlight:  Listen to this week's podcast as Monte Larrick and Dave Smith talk with pro-life hero Jill Stanek about what the pro-life movement can expect over the next few years in a Donald Trump administration.
---
End-of-Year Challenge
As you may know, IFI has a year-end matching challenge to raise $110,000. That's right, a small group of IFI supporters are providing a $55,000 matching challenge to help support IFI's ongoing work to educate, motivate and activate Illinois' Christian community.
You can also send a gift to:
Illinois Family Institute
P.O. Box 876
Tinley Park, Illinois 60477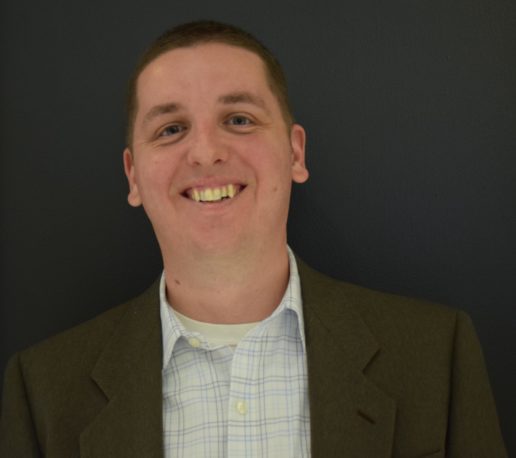 Related Articles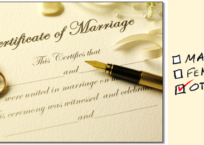 Illinois Legislators Pass Bills Allowing Transgender, Nonbinary Individuals to Change Vital Records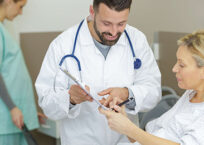 State Lawmakers to Remove Basic Protection for Patients