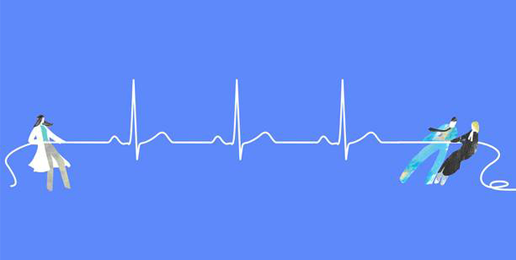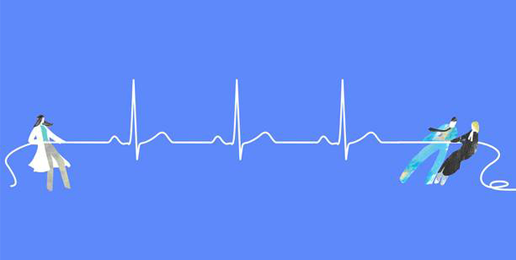 So-Called 'Death With Dignity' Resolution Advances in Evanston
Evanston, Illinois, a North Shore suburb of Chicago, has a reputation in the rest of the state as being affluent and liberal. Last year, its city council voted to levy a 3 percent tax, with a cap of $10 million, on recreational marijuana to go towards racial reparations. Now, the City's Health and Human Service Committee has submitted a death with symbolic dignity resolution to the city council, which many believe clashes with the rights of the disabled.
On February 3, the committee voted to send the resolution supporting the "death with dignity" legislation, which is essentially a euphemism for legally assisted suicide.
Illinois State Rep. Robyn Gabel (D-Evanston), who has represented the 18th District since 2010, attended the meeting. She indicated her support for the resolution and for such a bill at the state level. According to the local newspaper, Evanston Now, Gabel said she would be in a "far stronger position" advocating for such a bill if she is able to demonstrate "[her] hometown supports her." Her district also includes the suburbs Glencoe, Northbrook, Northfield, Wilmette, and Winnetka.
Evanston Now reported that activists supporting what it called a "medical aid in dying measure" wore yellow T-shirts emblazoned with the words "Compassion and Choice." Interestingly, the slogan sounds similar to that of pro-abortion advocates.
Disability activists from the Progress Center for Independent Living were present to oppose the resolution. Larry Biondi, an Evanston resident who has cerebral palsy, spoke for them from his wheelchair using a text-reading computer. If such legislation were to be legalized, he warned, it would be "the cheapest treatment available in our profit-driven health care system." He also worried that there would be no safeguards against abuse.
A chaplain for a local retirement community, Three Crowns Park, argued against Biondi and the other disability activists. Chaplain John Lionberger said that in his talks with residents, they have expressed their support for "this kind of option, [which would] allow them the autonomy to make decisions about their own lives."
Lionberger shared his feelings of watching his father dying, "screaming in pain," and crying about the fear others feel of suffering a painful death.
The same committee debated a similar resolution in 2018 and decided not to bring it before the Evanston City Council.
One alderperson in favor of the resolution cited Oregon's adoption of a similar statue in 1997, saying that she had heard no evidence of coercion or abuse. Another shared that he was not in favor of it based on his beliefs.
Ultimately, the resolution passed to go on to the full city council, with Alderperson Cicely Fleming stating that she does not believe it is  "within [their] capacity" to decide such an issue.
The next meeting of the city council is scheduled for Monday, February 24.
Take ACTION: Click HERE to send a message to Mayor Stephen Hagerty and all 9 Aldermen to ask them to respect the sanctity of human life and reject this resolution in support of assisted suicide.
---
IFI is hosting our annual Worldview Conference on March 7th at the Village Church of Barrington. This year's conference is titled "Thinking Biblically About Our Corrosive Culture" and features Dr. Michael Brown and Dr. Rob Gagnon. For more information, please click HERE for a flyer or click the button below to register for the conference.