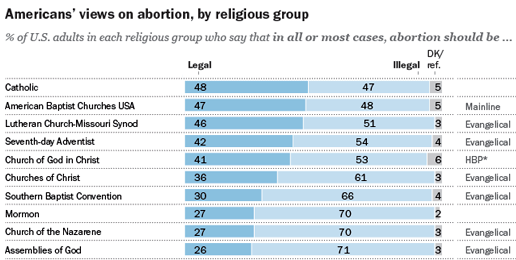 Pew Research Reveals Stark Differences On Abortion Among Religious Groups
A majority of Americans including many mainline Christians support legal abortion, but many religious conservatives say abortion should be illegal in all or most cases, according to the Pew Research Center.
Those religious conservatives are now hoping that Roe v. Wade will be overturned in light of President Trump's nomination of Brett Kavanaugh, a practicing Catholic, to the U.S. Supreme Court. They're optimistic that having a fifth conservative on the bench could lead to a reversal of the 1973 landmark case that made abortion a constitutional right. Kavanaugh gave a speech last year in which he praised former Chief Justice William Rehnquist for dissenting in Roe v. Wade.
A Pew survey last year showed that 57 percent of Americans support legal abortion, while 40 percent believe it should be illegal in most or all cases. A Pew 2014 Religious Landscape Study found that evangelicals tend to oppose legal abortion while people in mainline Protestant churches, as well as Jews, atheists, and agnostics, tend to support it. While Catholics are divided, the Roman Catholic Church continues to speak out against abortion.
Sixty-six percent of Southern Baptists are opposed to legal abortion, compared to only 8 percent of Unitarian Universalists and 18 percent of Episcopalians. Other religious groups with a high percentage opposed include Mormons, Jehovah's Witnesses, and Christians affiliated with the Assemblies of God.
In a January 2018 news release, Pew reported:
Among those who do identify with a religion, the majority view about abortion among members of a particular group often mirrors that group's official policy on abortion. This is the case with the Church of Jesus Christ of Latter-day Saints (the Mormon church) and the Southern Baptist Convention – both churches oppose abortion, as do most members of those churches. And the Presbyterian Church (U.S.A.), Unitarian Universalist Association, and Reform and Conservative Judaism, for example, all support abortion rights, in line with most of their adherents.
There are, however, cases where the views of a church's members don't align with its teachings on abortion. For instance, while the Roman Catholic Church is an outspoken critic of abortion, U.S. Catholics were divided on the issue in the 2014 survey, with 48% supportive of legal abortion and 47% opposed.  (See chart HERE.)
In June 2017, the Southern Baptist Convention at its annual meeting denounced Planned Parenthood and called on Congress to fully defund it. The convention passed a resolution that called out the "immoral agenda and practices of Planned Parenthood Federation of America and its affiliates, especially their role in the unjust killing each year of more than 300,000 precious unborn babies, its use of particularly gruesome illegal abortion methods, and its profiteering from harvesting unborn babies' tissues and organs."
By contrast, representatives of mainline denominations have been vocal in support of legal abortion. This past March, 68 faith leaders in Iowa wrote a letter published in the Des Moines Register criticizing a bill in the state legislature that would make it illegal for a woman to get an abortion once a fetal heartbeat is detected. The letter said in part:
Every person has the right to their own personal and religious beliefs and to live their life how they determine is best for them. The government does not have the right to infringe on the freedoms or privacy of Iowa women based on those religious beliefs. Every woman deserves to consult her values, faith, and doctor when making a decision about her body and her pregnancy. Any law that strips a woman of her faith and tries instead to legislate her values for her is immoral.
Republican state lawmakers in Iowa were able to pass the fetal heartbeat bill despite objections from Democrats. No Democrats supported the bill. It was signed into law by Republican Governor Kim Reynolds, but a judge blocked it from taking effect July 1 as a result of a lawsuit filed by abortion activists.
The Chicago Tribune has reported that more out-of-state women have been coming to Illinois for abortions because of less restrictive laws compared to those in surrounding states. The overall number of abortions had dropped, however, but is now on the rise, an increase attributed to a state law passed last year that expands taxpayer subsidies for abortions. Under the new law, which took effect January 1, Medicaid recipients and state employees and their dependents covered by state employee insurance can get taxpayer-subsidized abortions.
Read more:  Illinois Taxpayer Funded Abortions Increase at Least 274 Percent in First Six Months of 2018
---
Spread the Word! 
Do you have friends or acquaintances who could benefit from IFI's informational emails? If you do, please forward this IFI email to them and encourage them to subscribe our e-mail list!
It is only because of concerned citizens like you that we are able to continue promoting pro-family values in the Prairie State.
Related Articles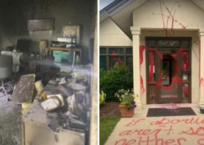 Violence in the Name of Jane Roe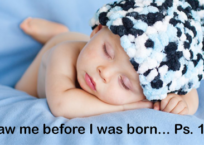 The Almighty and Abortion