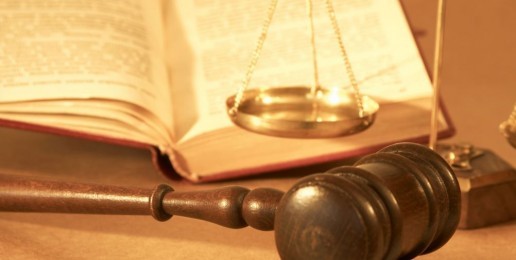 Chicago's Bubble Zone Ordinance Burst Again as Charges are Filed, Then Dismissed
Reading Time:
2
minutes
Abortion Clinic Refused to Give Evidence, Another Win for Thomas More Society.

CHICAGO (January 10, 2013) – Today, the City of Chicago dropped all charges against Anna Marie Mesia, 64, who was charged with disorderly conduct for allegedly violating the City's abortion clinic "bubble zone" law at the Family Planning Associates late-term abortion facility on the North Side of Chicago. The abortion clinic had sought the charges against Mesia, but City prosecutors stated in court that the clinic now refuses to allow its employees to testify or even to produce surveillance videos and photos of the alleged crime. The court had previously allowed Mesia's attorney, Peter Breen, executive director and legal counsel for the Thomas More Society, to subpoena the clinic for videos, photos, and documents related to the incident.

"Today's dismissal marks our fourth client in three years who has been wrongfully arrested and charged with disorderly conduct, based on reports made by Chicago abortion clinics," said Breen. "Every single one of these arrests has resulted in a dismissal. These repeated false arrests and prosecutions, today of a 64-year-old grandmother, are an embarassment to the City and make a mockery of the rule of law. It's time for the City of Chicago to take the First Amendment seriously and stop arresting peaceful law-abiding folks protesting and providing assistance at the city's abortion clinics."

In the past three years, the Thomas More Society has successfully defended four clients against disorderly conduct allegations based on their peaceful witness in front of Chicago abortion clinics. In addition to Mesia, the Thomas More Society successfully defended Joseph Holland and David Avignone, who were arrested for praying outside a clinic and whose cases garnered national media attention. Andrew Scholberg was also arrested last year, and the charges were dropped against him when abortion clinic personnel did not appear in court.

Mesia's arrest on October 4, 2012, for disorderly conduct was her second arrest at Family Planning Associates this year. On July 26, 2012, Family Planning Associates staff called the police and accused Mesia of touching the arm of an abortion patient the day before. Thomas More Society attorneys were prepared with numerous witnesses to attest that Mesia was not at or near that abortion clinic the day before. All charges were dropped when abortion clinic personnel did not appear in court. Based on the July, 2012, incident, Society attorneys were considering countersuit against Family Planning Associates for false arrest and malicious prosecution.

The Chicago disorderly conduct ordinance applies a "bubble zone" within 50 feet of the entrance door to an abortion clinics, forbidding pro-life picketers and protestors from approaching within eight feet of a person to speak to, present a leaflet to, or display a sign to that person.
________________________________________________________________________________________
About the Thomas More Society
The Thomas More Society is a national not-for-profit law firm that exists to restore respect in law for life, marriage, and religious liberty. Headquartered in Chicago, they foster support for these causes by providing high quality pro-bono professional legal services to clients across the nation. Some of their clients include leading pro-life and pro-family organizations such as National 40 Days for Life, Lila Rose and Live Action, Catholic Bishops, religious orders, priests, nuns, pregnancy crisis centers, Joe, Ann, and Eric Scheidler's Pro-Life Action League, homeschoolers, elected officials, and many others. For more information or to support the work of Thomas More Society, please visit www.thomasmoresociety.org