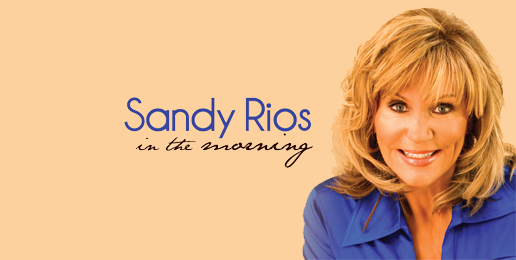 IFI's Higgins Discusses the Transgender Agenda With Rios
Reading Time:
2
minutes
American Family Radio* (AFR) talk radio host Sandi Rios is familiar to many Illinoisans since for many years her show was based in Illinois, on WYLL. Last week on her "Sandi Rios in the Morning" show, Laurie Higgins was a guest – and it is a podcast worth listening to. Their topic was the "Transgender Agenda and How to Combat It." 
Discussing the growing problem of leftist ideologues running our taxpayer funded government schools, Rios and Higgins agreed that increasingly the pro-LGBTQIA advocates are succeeding in indoctrinating students with views that are contrary to the values of the parents of those students. 
Among the issues Rios and Higgins covered include the problem of both Christian teachers and informed parents who are surrendering the field without a fight. That must change, Higgins says, even if it means facing a backlash from the school administrators or neighbors. "Christians need to be ready to suffer for Christ" and bear witness to the truth. 
"School administrators are not deep thinkers," Higgins says, as they rarely consider the long term consequences of the policies they promote. Every leftist argument is easily countered, Higgins said, though work on our part is needed to learn how to engage in this combat. 
Also discussed is the fact that some schools are even promoting the notion that gender identity can change from day to day. "I can't believe we're talking about this," Rios says at one point, calling much of the left's reasoning "nonsense."
We highly recommend that you stream or download the podcast of this program and take time to listen to it in the near future, and then please consider sharing this interview with your friends, family and neighbors. It will bless you and equip you in defending our faith.
Click on the button below to stream the MP3 or click, "Download" to save it to your computer:

If you like this interview, you may want to check out Laurie's interview with Craig Dellimore for his weekly "At Issue" news program to discuss religious liberty versus the radical LGBT agenda.
You can also check out Laurie's visits with Monte Larrick and Dave Smith on the Illinois Family Spotlight podcast:
"Bathroom Wars Go Back to School"
"Countering the New Bathroom Agenda"
*AFR has seven radio station in central, southern Illinois, and one in Geneseo.  Click here for more information.
---
Please Support Neighborhood Pro-Family IFI
Your support of our work and ministry is always much needed and greatly appreciated. Your promotion of our emails on Facebook, Twitter, your own email network, and prayer for financial support is a huge part of our success in being a strong voice for the pro-life, pro-marriage and pro-family message here in the Land of Lincoln.
Please consider making a donation to help us stand strong!