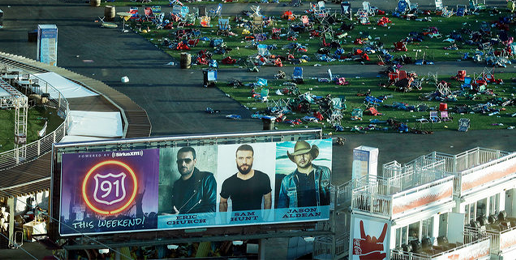 What Truth Do We Honor?
Written by Daniel Boland, Ph.D.
In his commentary on the Las Vegas tragedy, Psychiatrist Dr. Keith Ablow mentions psychological denial as a way people avoid thinking about human vulnerabilities. Human vulnerability refers to our fear of being wounded ("vulnera" in Latin means "wound"). We fear bodily harm or, most often, bruising to our fragile egos. Thus, we deny hard personal truths which we want desperately to avoid, desperately not to face. Denial is an attempt to escape.
In a state of denial, our conscience is stifled by the need to protect ourselves from perceived threats to our ego. Our ego is the repository of our so-called self-esteem. It's where our self-protective instincts stand ever at-the-ready.
We have a spiritual power within us called conscience. It is infused by God and is a gift to human nature. Conscience reminds us that the only antidote to denial is facing the truth — or, in spiritual terms, facing the Truth – and living up to our responsibilities and duties, however difficult.
Trouble is, psychological denial stifles the conscience. Denial is a deliberate choice to avoid discomforting reality and mute the call of responsibility. Denial creates an alternative reality in which we shield our ego from danger. We falsify life. We lie to ourselves in a topsy-turvy universe where our values are badly askew. We avoid facts, history, reason and experience. We live in a state of sustained pretense. We even stifle common sense … but others usually see right through us.
As a nation, America suffers from a profound measure of astonishing denial. Presently we bemoan the tragic deaths of 50 people in Las Vegas. At the same instant, we support and fund the legalized killing of millions of our own citizens, i.e., those helpless children unborn and being born. These children are the condemned progeny of Roe v Wade. Yes, we contemplate the tragedy of Las Vegas, yet we tolerate and abet the ongoing killing of these babies.
Both events chill our nation's soul — and should. But our decades of disregard for the safety of babies unborn and being born exposes a twisted version of humanity and denial of our most fundamental duty to one another, a duty which should always – always – be honored before we dare demand our rights.
The toll of children killed by abuse of the Constitution and the Divine Law now rises to more than 61 million. We are compelled to wonder what value we truly put on the lives of strangers. One must wonder about the state of our national conscience and our regard for Creation itself.
---
This article was originally posted at DrDanBoland.com
---
Please subscribe to the IFI YouTube Channel to get timely
video reports & other special presentations!
Related Articles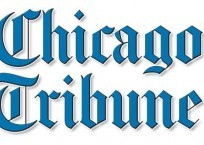 Higgins Responds to Tribune's "Transgender" Stories — You Can Too