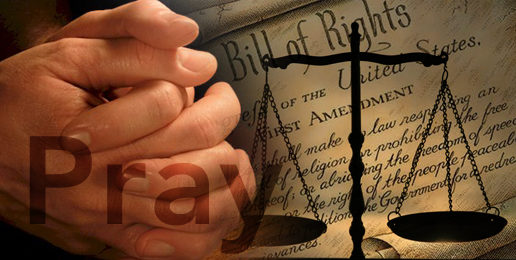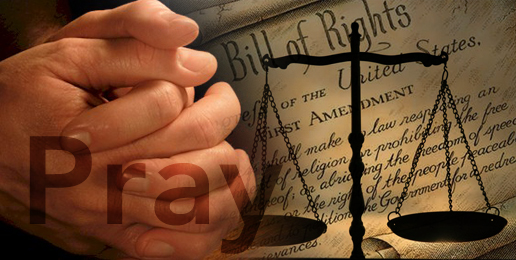 Prayers Needed: Upholding Faith, Hope and Liberty
Late last month we sent email alerts to churches and pastors to let them know that we were organizing lawsuits to challenge Gov. J.B. Pritzker's illegal "shelter-at home" Executive Orders, and invite them to join us in making a case against his abuse of authority.
Big box stores, Planned Parenthood clinics, "medical" marijuana dispensaries and liquor stores are considered "essential" by the governor, while church services have been banned. This sets a dangerous precedent. The First Amendment specifically protects our religious liberties from tyrannical government forces. It doesn't take much foresight to realize how similar future orders could be mandated and extended in the name of "safety."
In response to our email, we received replies from 24 interested churches across the state. We've been able to match up 7 churches with local Christian attorneys who will file their complaints, hopefully this week, in circuit courts in Lake County, Grundy County, Montgomery County, Winnebago County and Madison County.
We are still looking for other attorneys to help represent churches in 9 other counties. Therefore, we covet your prayers for these items and more at this time.
Please Pray:
That the cases that have been or will be filed would find the presiding judge to be sympathetic and responsive to the complaints presented on behalf of pastors/churches.
That the attorneys would be winsome and persuasive in presenting the cases and answering questions.
That the judges hearing the cases would clearly see how Gov. Pritzker's orders violated state law and Illinois Christian citizens' constitutionally protected civil rights.
That additional attorneys would come forward to offer their legal assistance to churches not yet represented.
Pray for the Trump Administration:
That God would bless President Donald Trump, Mike Pence, the president's Cabinet and his close advisors with wisdom and discernment in every situation.
That they will recognize how dependent they are on almighty God in administering their duties for the American people.
That God would show President Trump's medical team how to wind down COVID-19 restrictions and Trump's economic team how to reboot the American job market.
That God would use President Trump to safeguard and even advance religious liberty in the United States and around the world.
That God would show President Trump how to deal with our adversaries: China, North Korea, Russia and Iran.
Pray for the Church:
That as God shakes the world with this COVID-19 pandemic, families would run to God as their fortress and high tower. Pray that our friends, neighbors and relatives would cling to Him instead of inadequate worldly solutions.
That God would convict the church of areas were we have failed or fallen short. Pray that the church would recognize and become resolved to heed God's call to repent and reform.
That God would bring a third great awakening in America, which can only come after true repentance. May God use His remnant of faithful servant leaders and followers to advance His Kingdom. May His will be done on earth as it is in heaven.
That God would raise up rigorous gospel-minded leaders who will boldly proclaim the truth and seek to advance God's will on earth.
Pray for Families:
That God would instill in us a desire to serve and bless others within our own local church and in our communities. Pray that families would work together to be the hands and feet of Jesus to meet physical and spiritual needs of their neighbors.
That God would continue to turn the hearts of fathers to their children. Pray that every father realizes they are the pastors of their own households, and it is their responsibility to point their children to God and His Word as often as possible, to impress upon them God's perfect precepts and commandments, and to testify to His amazing work in our lives.
That God would help mothers realize the sway they have in their children's lives and use it to edify and equip their children to be godly and productive citizens who love and follow the God of the Holy Bible. We know how much influence mothers have in the lives of their children. The old adage tells us that the hand that rocks the cradle rocks the world.
That God would inspire and encourage grandparents to be the mortar in the bricks of their children's families, filling in gaps and helping to cement bricks together. Pray that God would give them a vision for their role in the training of their children and wisdom on how to instill a Biblical worldview.
That God would have mercy on those who are considering abortion. Pray that He would convict the hearts of mothers to choose life for their babies. Pray that God would provide a strong and visible support system for these women.
Miscellaneous Prayer Requests:
Pray for the Illinois Christian Home Educator's free online conference that starts today. Pray that Christian families abandon government schools and explore home education as a much better way to instruct, equip and train their children to thrive as independent and productive adults.
Pray for the General Election and for godly candidates who must find ways to get their campaign messages out during this time of social distancing. Pray that a large wave of pro-life/pro-family candidates would be triumphant in November at the state level as well as on the federal level.
Pray that the federal government's investigation into political corruption in Illinois would root out self-serving wicked incumbents and government employees.
Pray for the financial demise of Planned Parenthood International. Pray specifically against their new abortion mills in Flossmoor, Fairview Heights and now Waukegan. Pray that more and more abortion employees would see abortion for what it truly is and quit. Pray that they cannot fill these positions and are forced to shut down.
Finally, pray that God will draw more and more people to Himself during this time of uncertainty. Pray that He would use our families to spread the light of the Gospel.
The works of His hands are truth and justice;
All His precepts are sure.
They are upheld forever and ever;
They are performed in truth and uprightness.
He has sent redemption to His people;
He has ordained His covenant forever;
Holy and awesome is His name.
The fear of the Lord is the beginning of wisdom;
A good understanding have all those who do His commandments;
His praise endures forever.
(Psalm 111:7-10)
---
We take very seriously the trust you place in Illinois Family Institute when you send a gift.
We understand that we are accountable before you and God to honor your trust.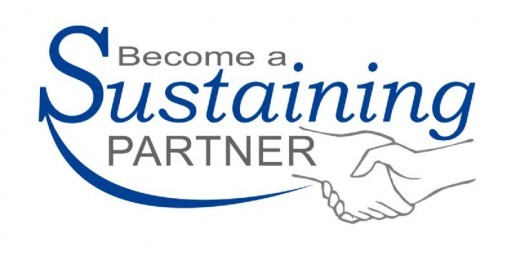 IFI is supported by voluntary donations from good people like you.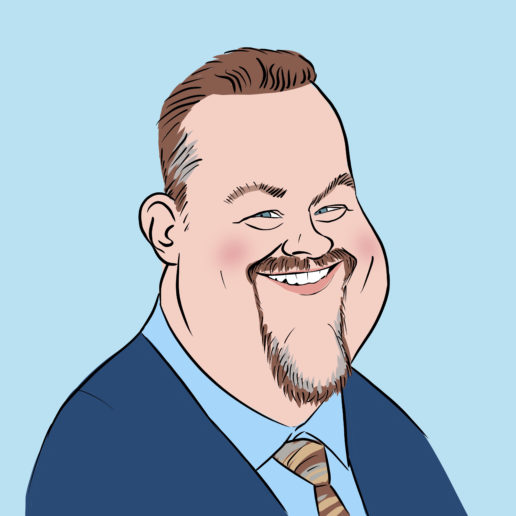 Illinois Family Action
(501c4). David has 25-plus-years of experience in public policy and grass-roots activism that includes countless interviews for numerous radio, television, cable programs and newspaper articles on topics such as the sanctity of life, natural marriage, broadcast decency, sex education, marijuana, gambling, abortion, homosexuality, tax policy, drug decriminalization and pornography. He and his wife of 26 years are blessed to be the parents of eight children. He also serves as a Republican Precinct Committeeman in his community and as an ordained minister and elder in his...