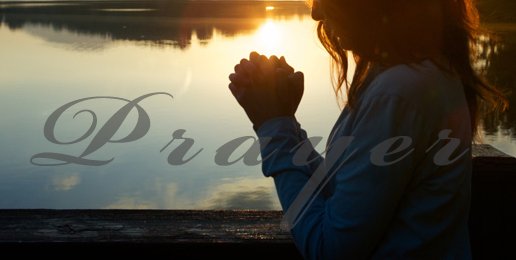 "The Harvest is Plentiful…"
written by Pastor Rob Gallion, Petersburg First Baptist Church
I was in college, embarrassingly enough, when I crashed and burned in one of the most spectacular single-bicycle accidents never caught on camera. Pedaling along at full speed on my royal blue ten-speed Huffy with no particular place to go, I suddenly found myself hurtling over the handlebars through the summer air and face-planting squarely in the right lane of N. Robb Street.
How it happened I do not know. I will say, however, I have made it a rule to never again ride a bike while wearing flip flops.
Somehow I managed to un-crumple myself from the pavement, get back on the bike and ride home with three broken front teeth and bloodied face, hands, knees and feet. Normally brothers would have a good laugh at each other's brutal fails, but Dan quickly assessed my helpless estate and drove me to the Emergency Room where I received the medical care I sorely needed.
My parents weren't home at the time, but at least Dad got to help out later by paying the bill.
Spiritually speaking, I think there are multitudes of people in our nation just like me in this illustration. They're cruising along life's highway at full speed, either not knowing where they're going or just going along with the flow, when suddenly they hit a bump in the road or get a foot caught in the gears, and the next thing they know they're spitting asphalt out of their mouths and trying to stop the bleeding. And they have no idea how they got in such shape.
In our generation we're witnessing, it seems, a culture crashing and burning. As those who truly desire God's will to be done on earth as it is in heaven, we rightly lament the societal tide which seeks to abolish godly values and accomplish man's will instead. We rightly speak out the truth in love on specific issues that impact our homes, schools, communities, and country.
But listen to me. When I limped home that day, I didn't need my brother laughing at my failure, lamenting over my troubles or lecturing me on how I should have worn proper bicycle safety gear, as opposed to, say, wearing flip flops. I needed him to get me to the doctor as soon as possible.
When Jesus saw the crowds He saw people who were harassed and helpless, clueless and confused, wrecked and battered. More specifically, He saw those who had been crushed by the devastating effects of sin in this world, whether those wounds were self-inflicted or simply infected by sin's penetrating curse. And our Savior had compassion on them each.
In fact, Jesus was always moved with compassion by the effects of sin in people's lives. He illustrated his compassionate heart in the parable of the prodigal son. He shed tears over the city of Jerusalem who rejected him. Even as he hung and bled and suffered on the cross, our Lord looked with compassion upon his tormentors and prayed, "Father, forgive them, for they know not what they do" (Luke 23:34).
It's the sick who need a doctor, and Jesus is the Healer who came to call sinners to repentance. He's already paid the price for our salvation by His blood shed on Calvary's hill. Our mission is to get the sick and dying, the broken and the bleeding to the Great Physician for the spiritual healing they so urgently need.
Jesus then gave His disciples this word in Matthew 9:37-38: "The harvest is plentiful, but the laborers are few; therefore pray to the Lord of the harvest to send out laborers into his harvest."
We need to be on our knees with compassionate hearts pleading with our Lord for the salvation of lost souls. We ought to be pounding on the door of heaven to raise up men and women from our pews to go out into the harvest fields with the message of eternal life in Christ Jesus for whosoever believes (John 3:16). We should be standing in the gap begging of the Lord on behalf of our families, our schools, our cities, and our nation.
Charles Spurgeon echoed Christ's compassion and issued this challenge:
"If sinners be damned, at least let them leap to Hell over our bodies. If they will perish, let them perish with our arms about their knees. Let no one go there unwarned and unprayed for."
May the Lord awaken and compel our souls to compassionate, purposeful, powerful prayer as we seek to lead sinners to the healing arms of the Savior.
Related Articles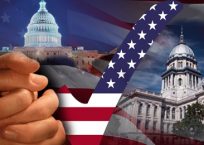 Two Things We Need To Do This Election Season