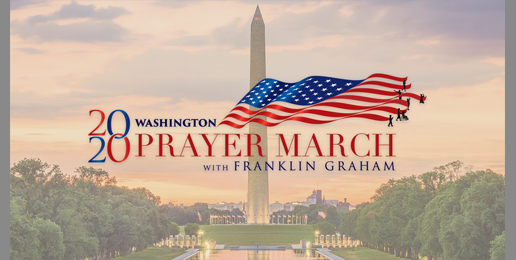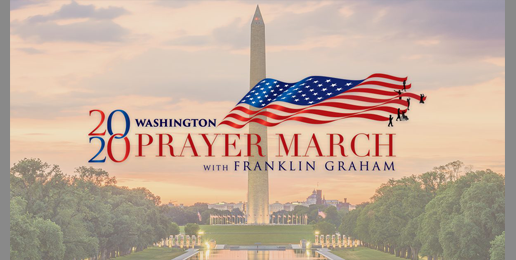 Rev. Graham Calls Christians to D.C. For Prayer March
Rev. Franklin Graham is calling Christians to Washington, D.C. on September 26 for a national prayer march to ask God to save the country from the perilous situation it's currently facing. Issues include the effects of COVID-19, nationwide protests and rioting, and the upcoming national elections.
Grahan, the son of the late evangelist Billy Graham and CEO of Samaritan's Purse Ministries, released a video announcing the march. "Our communities are hurting. Our people are divided, and there's fear and uncertainty all around us," he said. "So, let's join together and do the most important thing, and that is to pray."
He also urged Christians to petition God to bring peace to the United States.
David Brody of CBN News recently interviewed Graham about the march. Brody asked him to explain the difference between a prayer event and a rally. "We don't have any speakers; don't have any stage or other people preaching or whatever," Graham shared. "We're coming to pray…the only hope of this country is God. Donald Trump can't turn it around. Biden isn't going to turn it around. Only God can do this, okay? And we need God's help.
"The Democrats have taken God pretty much out of our government and there's a lot of Republicans that want to take God out of government. A lot of them, but I just thank God that we've got a president who wants God, not only in his administration but he wants to see more of God here in Washington."
Clearly not seeking to court controversy, the march's website, PrayerMarch2020.com, states, "The Washington Prayer March 2020 event is a dedicated prayer march that is focused solely on asking God to heal our land. It is not a protest or political event, and we are asking participants to not bring signs in support of any candidate or party."
The website also lists multiple prayer points for our nation, families, and leaders. These include humbling ourselves in repentance and asking God to forgive our sins and heal our land, as well as praying for the president and vice president along with their families.
Graham has been in the spotlight recently for speaking out publicly in support of President Donald Trump's policies that affirm biblical values. Most recently he raised hackles by delivering a prayer at last month's Republican National Convention. The far-left group Faithful America has started a petition asking the Samaritan's Purse Board of Directors to remove Graham as its CEO.
The petition calls him a "notoriously homophobic preacher," and adds that "[t]he final night of the 2020 Republican convention began with a partisan appearance from Franklin Graham, who prayed, 'I thank you tonight for our president, Donald J. Trump… in the mighty name of your Son.'" (Read what the petition left out of his prayer.)  Apparently, that is a fireable offense to the group's members. Ironically, the social justice group's motto is "Love thy neighbor. No exceptions."
Newsweek contacted Samaritan's Purse about the petition and received an e-mail from the ministry, which stated that "Franklin Graham does not tell people who to vote for, but he does encourage everyone to pray and to vote. If the Democratic National Convention had asked him to pray, he would have prayed at the DNC as well. The most important thing any of us can do for our nation is to pray for our leaders, regardless of their political affiliation. Franklin Graham continues to lead Samaritan's Purse and the Billy Graham Evangelistic Association with the purpose of sharing God's love and the truth of the Gospel of Jesus Christ with hurting people around the world."
The petition has nearly 14,000 of the 15,000 signatures the group is seeking.
The prayer march is Saturday, September 26, from noon to 2 p.m. and starts at the Lincoln Memorial and continues along the National Mall past the Washington Monument and down to the U.S. Capitol in Washington, D.C. Additional information is available at PrayerMarch2020.com.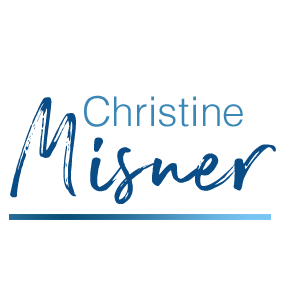 Related Articles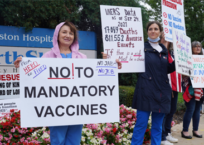 Why the Heavy-Handed Mandate Bullying?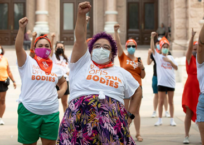 "Progressives" Say the Darndest Things About Killing Tiny Humans