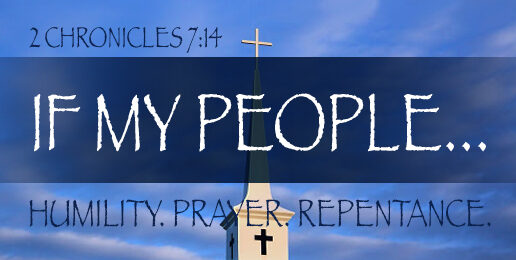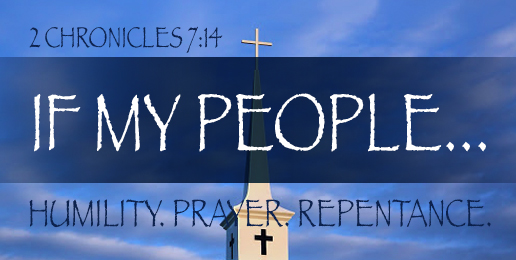 Now What? Thoughts On The 2022 Midterm Elections
If you are like me, there are three primary thoughts running through your mind following this election: "What happened to the red wave?"  "How can so many people be so fooled by the party of death?" and "What is God doing?"
The last question is the most important and the most difficult to answer.  I will address it in a bit.
First, I would like to look at a couple of things I observed in the days prior to the election and during the presentation of the results following.  Am I the only one who noticed that in spite of the  rumblings across the political spectrum and media that there would be a "Red Wave" of epic proportions on election day, the talking heads on the Leftist media appeared unperturbed and simply repeated the mantra that the election would be very secure, and that "election deniers" were dangerous to democracy.  (This in spite of the fact that Stacy Abrams and Hillary Clinton remain big-time election deniers).
What did these people know that gave them such peace in the face of what appeared to be imminent disaster for their cause? I don't expect that it was the peace of God! Yes, what did they know that the rest of us didn't know? Hmmm.  Just asking!
There are other possibilities, of course:
Did voters hear too much about a "Red Wave" and decide at the last minute that they didn't want a two-house majority for Republicans having witnessed the sorry consequences of the Democrats holding such a majority for two years?
Did Republicans and conservatives err in their messaging over the last few weeks assuming that everyone connected Democrat policies to the disasters they caused? For example, did they assume that people understand that government spending is the major cause of inflation, and thus think all they needed to say was "Inflation bad" to convince people to reject Democrats?
Are there still so many people who do not grasp that killing is a really bad response to an unwanted pregnancy? Are millions of Americans so superficial as to listen only to the rhetoric of the Left and not dig deeper into what words mean? "Choice" is a pleasant-sounding word but we're not choosing whether to put cheddar or mozzarella cheese on a sandwich. We are choosing to end a human life! Is human life now that cheap to millions? Did the pro-death crowd really come out in record numbers due to a U.S. Supreme Court decision?
Are the political "machines," which are in place across America, especially in major cities, so powerful that they are, from a human perspective, unbeatable? Are people either so indebted to them, or so intimidated by them that they do whatever they are told to do?
Have so many wise and weary people left states like Illinois, California, and New York that there are no longer enough right-thinking people to defeat the Leftists? This certainly contributes to the bad election results. Reports suggest that millions of others wish to leave these states but cannot as family and jobs make a move difficult or costly.
One or more of these things may have affected the election results, but there is a more important perspective which we must consider.
Most people throughout history have lived under the tyranny of dictators and thugs, men who ruled for their own benefit, acting as gods, (many actually claimed to be deity), caring nothing for the people they ruled. One must ask, "did the people not mind the oppression? Were they passive to the brutality of the ruling class? Did they have no ambition to be free?" Anyone paying attention should notice the similarity to our major cities where violence and death are so common as to be ignored, yet in our case, the ones most oppressed and abused routinely reelect their abusers. Is there such a thing as "Battered Citizen Syndrome?"
This darkness and bondage are not America's intended destiny! From the Founders to the present, nearly a million men have sacrificed their lives that we might live free. They understood that tyrants always lurk in the wings, seeking an opportunity to take the reins of power to themselves.
So, what about God? Are these results His intention? Where is He in all of this?
America is not Israel and thus we do not have the same earthly promises Israel has. We do know that there is perpetual enmity between God and Satan, and Satan is called the "god of this world." We also see in Scriptures a time when God will give mankind precisely what they have been striving after for 6000 years or so: God's withdrawal from active participation in man's affairs. This "Time" is called the "Great Tribulation," in the Bible, and what a time it will be! The Spirit of God will withdraw His restraining influence to allow people to live as they want. It is certainly the spirit of this present age, and the direction America has been heading in recent years. Remember that this Nation, and particularly, the Democrat Party, kicked God out of America's political and cultural affairs decades ago, and such actions have consequences. God is gracious, but we have no guarantees as to His response in the face of such brazen hatred and wickedness ultimately other than judgment.
Not surprisingly, America is now going the way people want it to go and reaping the consequences. So many want to live however they wish to live without God and without truth. Pleasure has become the Nation's god, but so few understand the human cost of this paganism. One would think that the tragic death toll from drugs alone over the last several years would discourage such idolatry; but so far, few seem to notice or care. We have gone from Mayberry to a war zone over the last sixty years, and it is not by accident!
For any young person reading this, I hope that it is now crystal clear that Utopia is not arriving any time soon, so, I encourage you to ask what God is doing, and what He seeks from you? He is the very embodiment of all that is good, and His delight is to share His own goodness with us. If we reject Him, the result is eternal separation from Him, of our own doing. Therefore, His method is first grace, then warning, then discipline, and finally judgment. His desire is that we love and enjoy Him, but He will not force Himself upon us, for love cannot be coercive. In the end, if we do not come to Him, He will allow us our own way. I believe we are in the discipline/judgment stages.
Therefore, now what, If we would see as God wants us to see and think as God wants us to think?
First, we are to trust Him and yield to His sovereignty over every area of our lives, including America's culture and politics. Trusting Him is not merely putting up with trials or patience in the face of opposition; it is gratitude for His working even when things seem to be dismal or contrary. Romans 8:28 reminds us that for those who love God, He is active on our behalf making everything in our lives work together for our eternal benefit. Lessons learned in suffering bring eternal rewards.
Second, this world, as we know it, is quite brief. Earthly kingdoms and nations all have an end. God intends that we be thinking eternally, looking beyond the events and troubles here. Paul wrote in II Corinthians 4:17 that "our light afflictions" here are "but for a moment," meaning that we are not to be distracted by them. Our tendency is to despair when things go badly, but we must remember that the best is yet to come (His Kingdom), and it will last forever!
Third, God has many promises for us, but the greatest may be that those who love Him will be like Him! This promise applies, of course,  only to those who satisfy His criteria.  And what are those criteria?  Peter tells his readers to "pursue. . .holiness, without which no one will see the Lord." Therefore, nothing could be more important for us than to search for and secure holiness!
Being with Him and being like Him are interdependent, for John tells us in I John 3:2 that "when we see Him, we shall be like Him…" To receive this promise one must repudiate sin, that is repent of it, stop practicing it, and turn from it to accept by faith His gift of forgiveness. America is in this condition of chaos, conflict, and confusion because we, as a nation, have turned against God. (Who would have believed that America, created upon Christian principles and blessed above all nations by God, would turn against the best, most gracious, and loving Creator, Jesus Christ?)
This act of turning from sin to trust in Christ is called the "new birth," and brings with it eternal life with God Himself. This is the fulfillment of God's plan for mankind and goes far beyond all that we imagine or experience here. The terrible things we endure while on earth will be forgotten, and the best things we enjoy will be eclipsed by the wonder of all God will provide for us.
Therefore, by God's grace let us trust the infinitely good God, do what we can to oppose the wickedness of our world, help raise the downcast eyes of the discouraged to see Jesus Christ more fully, and live in a way that the light of Christ shining through us exposes the evils of sin, yet lights up the pathway to the Savior!
And who knows what good He may still have in store for America if we turn in faith to Him?
---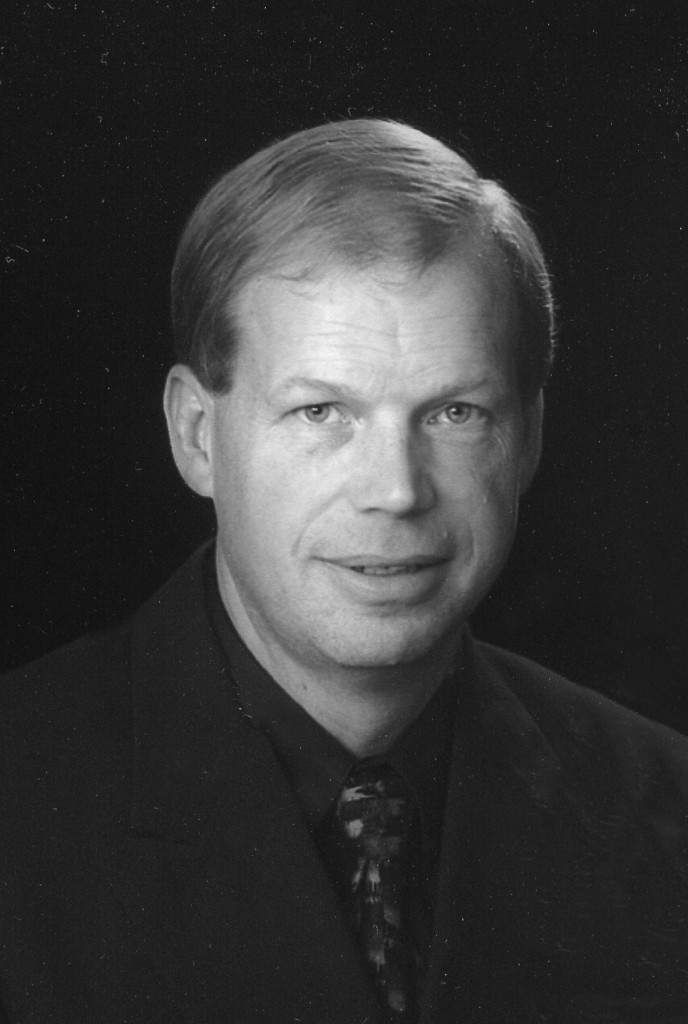 Parkwood Baptist Church
on the south side of Chicago. Pastor Anderson has faithfully pastored at
Parkwood Baptist Church
since September, 2000. He received his Master of Divinity degree from Central Seminary. He and his wife Toni have seven children and 17 grandchildren. Pastor Anderson also serves on the board of directors for
Men for Christ
, an association that organizes annual weekend men's rallies in Minnesota, Wisconsin, Iowa, and Illinois on a rotating basis. For more information on these events, please visit...
Related Articles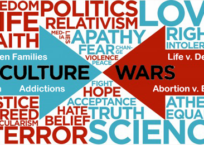 Why We Engage in the Culture Wars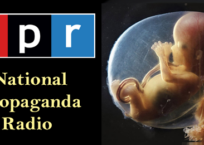 NPR's Horrific Attempt To Normalize Abortion