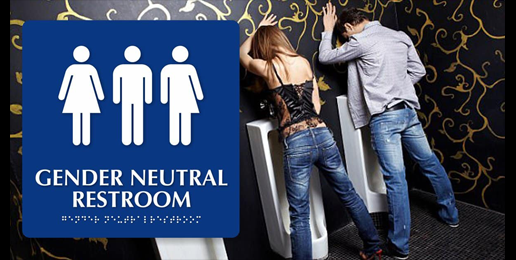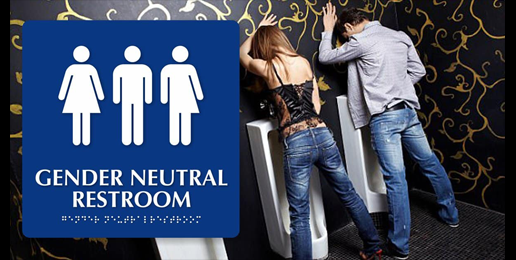 Cowardice and the Neutering of America
The great evil in America for over two centuries was slavery and its ugly aftermath. Too many Christians for too long stood passive as Satan attacked the humanity of African Americans. Too few had the courage to do what Wheaton College founder, pastor, and tenacious abolitionist Jonathan Blanchard did. Here is but one example:
During their trip from Cincinnati to Galesburg, in order to observe the Sabbath as a day of rest, the Blanchard family took lodgings in a hotel in slave territory. On that Sabbath morning, just before breakfast, out in the back yard of the hotel, a slave girl was unmercifully flogged, so severely that blood from wounds in her back fell to the ground around her. At the breakfast table some of the guests of the hotel were laughing and joking about the incident. Finally, Jonathan Blanchard could stand it no longer. He arose, and was about to leave the room. Then, realizing the meaning of retreat on his part, he turned and apologized for being too cowardly to testify against their actions. Directly facing those who made light of such barbarity, he said, "For every drop of slave blood that was shed, God will require white blood!"
Then came the Civil War.
Blanchard was not alone among pastors. Charles Spurgeon spoke too in plain, bold language about the evil of slavery:
I do from my inmost soul detest slavery . . . and although I commune at the Lord's table with men of all creeds, yet with a slave-holder I have no fellowship of any sort or kind. Whenever one has called upon me, I have considered it my duty to express my detestation of his wickedness, and I would as soon think of receiving a murderer into my church … as a man stealer.
Lest anyone in our post-racial society think that such a statement was without cost, here's some of what Spurgeon endured:
Spurgeon's character was assassinated throughout the Confederacy. His sermons, which in 1862-1863 sold one million copies annually, were censured. His books, which sold 1,000 copies per minute at trade shows, were publicly destroyed. Sermon bonfires illuminated jail yards, plantations, and bookshops throughout the Southern states.
Here's another response from the citizens of Montgomery, Alabama prior to the burning of Spurgeon's books:
We trust that the works of the greasy cockney vociferator may receive the same treatment throughout the South. And if the pharisaical author should ever show himself in these parts, we trust that a stout cord may speedily find its way around his eloquent throat.
Today, Satan remains committed to dividing people by race, but he's also attacking other biblical truths with a delighted vengeance. For 70 years, he has been attacking with relish biblical truths regarding sexuality and marriage.
So, where are today's pastors and political leaders who are willing to speak unpopular truths about the evil of the normalization of sexual perversion as Blanchard and Spurgeon spoke about the evil of slavery? Are today's pastors willing to say that they "detest" "trans"-cultism and that they will "have no fellowship of any sort or kind" with those who chemically and surgically mutilate children's bodies? Are there pastors—including pastors of the renown of Charles Spurgeon—who consider it "their duty to express their detestation" of the madness and wickedness of gender theory, same-sex faux-marriage, and sexually integrated private spaces?
I know of one political leader who recently dared to speak truth in a culture where evil is taught as good. North Carolina's black, Republican Lieutenant Governor Mark Robinson is under fire for speaking this truth in April at Asbury Baptist Church in Seagrove, North Carolina:
There's no reason anybody anywhere in America should be telling any child about transgenderism, homosexuality, any of that filth. And yes, I called it filth. And if you don't like it that I called it filth, come see me and I'll explain it to you.
To be clear, "filthy" means "contemptibly offensive; objectionable." So, yes, socially constructed leftist ontological and moral beliefs about homoerotic acts and cross-sex impersonation are filthy. Teaching them to children is evil.
Most conservatives can't muster sufficient courage to oppose the wickedness leavening our culture even as children are being chemically and surgically mutilated. Many Christians have the means to homeschool, to educate their children in co-ops, or to send them to Christian private schools but choose instead to send them to government schools to be tutored by people who lack the wisdom or fortitude to oppose evil lies. Those parents are not fulfilling God's command to "train up a child in the way he should go."
If conservatives don't realize that teaching children anything positive about cross-sex impersonation and homosexuality is evil, we are in deep trouble. If Christians don't so realize, we're in even deeper trouble. If Christian conservatives have become so worldly and deceived that they believe the chief end of man is to please the ungodly, the church is lost. If Christians believe that being a "welcoming, inclusive, and diverse" church entails silence on or affirmation of sexual sin, the church and culture are lost.
In 2014, I first wrote that the end goal of the "trans" cult is the eradication of all public recognition of sex differences. I have written that every year since 2014. Because of the ignorance, cowardice, silence, and capitulation of conservatives, that end fast approaches.
No more single sex bathrooms, locker rooms, dorm rooms, or prison cells. British Airways, Congress, and government schools are eliminating all things "gendered." No more addressing "boys," "girls," "ladies," or "gentlemen." No more references to "sisters" and "brothers." No more references in medical schools to "pregnant women." Tampon machines in boys' restrooms in elementary schools.
Our cowardice now bequeaths a neutered future to our children and grandchildren, maintained by tyrannical oppression that we should all be able to see on the darkening horizon.
Listen to this article read by Laurie:
---
---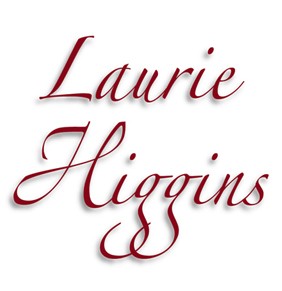 Related Articles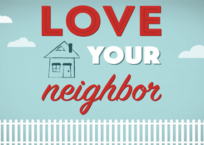 Neutralize COVID-19 Hysteria With Faith and Kindness Toward Neighbors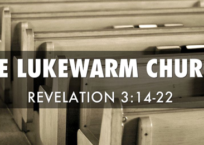 The Effects Of A Lukewarm Church